A LIGHT OF MATRIARCHY, BEATA,
DREAMS OF RASA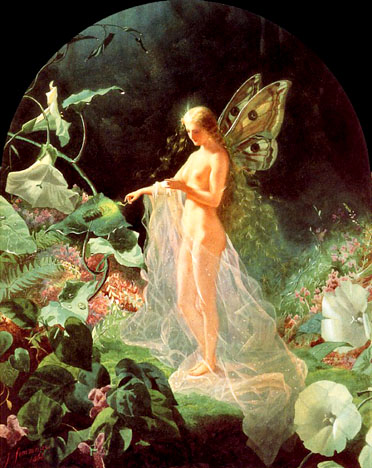 Titania
John Simmons

The second dream I had occurred about 1 1/2 weeks after the first dream. This was a relatively short dream. I was in a house that was nicely decorated. I went into a room and I saw you sitting on a loveseat,
RASA: RASA SITS IN LOVESEAT BECAUSE SHE LOVES. MINISTERS OUT OF LOVE.
...there were many people around, I had the sense that these people were your devotees or seekers. You saw me and recognized...
RASA: RECOGNITION IS SPIRITUAL AND ONE SEES THE SPIRIT OF THE FEMININE DIVINE IN EACH OTHER. WE ARE THE SAME SPIRIT.
...me and I went up to you, we embraced hugged and kissed each other on the lips.
RASA: LIPS COULD MEAN TWO THINGS. ONE IS TALKING. AS WE TALK THROUGH OUR LIPS, AND WE HAVE BEEN SPEAKING TO EACH OTHER BY E MAIL. BUT SECOND, I BELIEVE THIS IS A SACRED KISS. MY BELOVED JUANA AND ALSO KATHLEEN RECEIVED SACRED KISSES, AND THE ONE JUANA RECEIVED WAS ECSTATIC. KATHLEEN RECEIVED 3 ORGASMS IN ONE ECSTATIC VISION - AND NONE OF US IS GAY. IT WAS GOD WHO DID THESE THINGS, AS GOD CAN APPEAR MALE OR FEMALE, WHATEVER THE PERSON WANTS! THE TIME I GAVE JUANA THE SACRED KISS, SHE SAYS I TURNED INTO A MAN FIRST. BUT THE SECOND TIME (PROBABLY BECAUSE I WANTED TO GET TO KNOW HER BETTER AND EASE PAST HER FEARS), I DID NOT BOTHER AND REMAINED FEMALE, AND THERE WAS ECSTATIC LOVE MAKING. THIS LOVE MAKING INDEED WAS NO LESS THAN THE MYSTICAL MARRIAGE, AND JUANA IN THAT MOMENT HAD BLOSSOMED INTO THE SAHASRARA. I KNEW THIS WAS THE SUMMIT, SHE HAD REACHED THE PINNACLE AND NOW THE ECSTASIES WOULD TAPER OFF. SO IT WAS. SAME HAPPENED WITH KATHLEEN AND MAUREEN. WITHIN A REMARKABLE SHORT TIME THEY REACHED THE SAHASRARA, AND THEN IT PLATEAUED. THE AMAZING THING IS THAT IT WAS THE WOMEN WHO RECEIVED ME AS LOVER MORE QUICKLY THAN THE MEN. THE MEN WERE NOT SPIRITUAL ENOUGH, IN MOST CASES! THIS IS ALL GOD, SPIRIT, NOTHING TO DO WITH HUMAN SEX DESIRES! IT IS THE PINNACLE OF GOD LOVE, THIS LOVER RELATIONSHIP! WHEN I SAY 'ME' OR 'I' IT IS THE ANOINTING, THE GOD POWER WITHIN ME, AND NOT MY FLESH.
I was quite happy in this dream and felt something ecstatic from our embrace.
RASA: THE ANOINTING TOUCHED YOU! THE EMBRACE IS SPIRITUAL INTIMACY, WHICH IS ECSTATIC.
But I noticed that many of the people around you were very needy, it was like they wanted and needed something from you, they were taking part of your energy and asking for favors. You freely gave them, but you also directed them to do things for you and themselves.
RASA: AH, INDEED, THE STRONG COME TO HELP THE WEAK! WHAT ELSE CAN WE DO?
Then you went to another part of the house and you were talking to a man who was wearing a business suit. I just watched you talking to him for a little while, not paying attention to your conversation with him and then I woke up.
RASA: THAT 'MAN' IS GOD. NOT THAT GOD IS A MAN, BUT GOD OFTEN APPEARS TO ME AS MAN BECAUSE MOST OF MY LIFE I RELATED TO JESUS, AND AM MYSTICALLY MARRIED TO HIM. AND SO, THIS COULD BE GOD AS JESUS, AND HE IS IN BUSINESS SUIT BECAUSE I AM GOING ABOUT HIS BUSINESS AND TALKING TO HIM ABOUT THE BUSINESS OF GOD. I AM DOING GOD'S WORK. MATRIARCHY IS GOD'S WORK, SAVING SOULS IS GOD'S WORK.
Those were the two dreams that I had about you. After the first dream I noticed that in the Anti-Sarlo group a couple of men came to praise you, but also one came to tear you down.
RASA: I BANNED ABOUT 3 PEOPLE FROM ANTI SARLO FOR BEING ANTAGONISTIC.
Then after the second dream shortly after, you had announced that the battle with Sarlo was over. But I did not say anything because I wanted to observe and see how things played out. After this incident with Alton, I realized that I needed to share the dreams with you. So what do you think about these dreams? I frequently have prophetic dreams as this runs among the women in my family, but I was surprised to have these dreams about you.
RASA: WERE YOU SURPRIZED BECAUSE WE KNOW EACH OTHER LITTLE? BUT OUR SPIRITS ARE CLOSE!
OVERVIEW: I BELIEVE YOU HAD THIS DREAM BECAUSE YOU CAME CLOSE TO ME BY HELPING. YOU OPENED YOUR HEART AND MIND IN A CHARITABLE WAY TO ME, AND THE ANOINTING THAT I HAVE HERE ALSO OPENED UP TO YOU. SO YOU RECEIVED SOME OF THE SHAKTI, NO DOUBT. WHEN YOU SAY THE WORD ECSTASY IT IS A CLUE TO SHAKTI, HOLY SPIRIT, LOVE POWER. I BELIEVE GOD WANTED TO SHOW YOU I WAS FOR REAL, AS A KIND OF GIFT OR REWARD, AND THAT WE ARE ONE, AND THAT I LOVE YOU.
Cheers,

Beata
February 11, 2006
DISCUSSIONS ON
---
---