ICONS OF MATRIACHY CONVERSE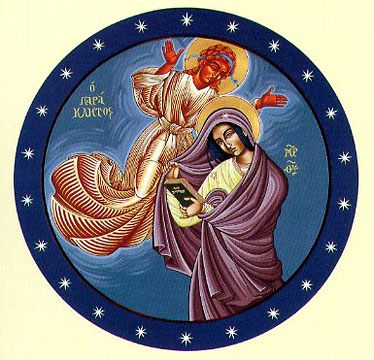 DEAR GREAT SOUL BEATA, FINALLY I WAS ABLE TO SETTLE DOWN TO ANSWER YOUR LETTERS. WHAT IS GOING ON WITH TOO MANY DISTRACTIONS? I MUST DO SOMETHING ABOUT THE DEVOTEE SITUATION, AS THEIR PERSONAL PROBLEMS, HANG UPS, FEARS, AND TURMOILS ARE DERAILING THE ATTENTION FROM THE CHURCH. IT GETS ALL MIXED UP WITH THE CHURCH, BUT SOMEHOW I MUST RISE ABOVE WHAT IS GOING ON WITH THEM. OH, HOW PROPHETIC YOUR DREAM WAS! IN THE LAST DAYS THEY HAVE DRIVEN ME TO POINTS OF ANGER. BUT I MUST REALIZE THEY ARE CHILDREN AND DO NOT KNOW WHAT THEY ARE DOING! MY COMMENTS BELOW!:

Good morning to you! I am not displeased with you at all, nor did you offend me. In fact, I was impressed with the last e-mail you wrote to me. You are a very gifted spiritual woman, with an important mission to fulfill in this lifetime. I want to thank you for the offer to have me install you into my heart so that we may be closer, but I already feel a stronger connection to you since having those two dreams.
RASA: OK WE ARE CONNECTED, THAT IS TRUE.
Also I have a mother (my birth mother) who is an spiritual initiate and whom you in many ways remind me of. Of course, I would like to get to know you better over time. You have this interesting combination of Eastern/Western religious philosophy coupled with your zeal and passion in working towards Matriarchy. There is much potential in reaching women and men with your work.

At this time, I am in a transition with my work and my life. I am in the process of establishing a non-profit organization to promote the work of Matriarchy and support the growth of community-based organizations some of which will probably feature programs related to expanding Matriarchy because I see many applications to solving social problems, but I need to first develop some multi-cultural models/programs of Matriarchy that these organizations and groups can use and even secure funding for.
RASA: I WOULD LIKE TO HEAR DETAILS OF THIS.
I have been working in the field of social services and community development for many years...
RASA: AGAIN, WOULD LIKE TO KNOW EXACTLY WHAT YOU HAVE DONE AND ALSO YOUR EDUCATION
...but what I realized by accident is that there is a grassroots Modern Matriarchy movement in Europe and the United States that I never realized existed until I started doing research out of my own personal interest. In fact, your website was one of the first places where I began to do research.
RASA: THAT MUST HAVE BEEN NOT LONG AGO. I AM DELIGHTED.

What this Modern Matriarchy movement lacks is cohesion and leadership of women.
RASA: UNDERSTATEMENT OF THE YEAR! IF YOU ONLY KNEW WHAT I HAVE BEEN GOING THROUGH TO TRY AND GET WOMEN INVOLVED, AND ALL THEY DID UP UNTIL TWO MONTHS AGO, WAS TO ATTACK ME EVERYWHERE, AND MOST NOTABLE - HEAR THIS - ON THE WILLIAM BOND GROUPS WHERE HE GANGED UP ON ME WITH THEM.
SINCE THEN I HAVE SOMEHOW MANAGED TO SILENCE THE WOMEN ON THE BOND GROUPS AND ALSO GET WILLIAM CLOSER TO MY SIDE. HE HAS A GREAT PROBLEM WITH MY CHRISTIANITY AND ALSO HE WAS SAYING THAT 'RASA CANNOT GET ALONG WITH WOMEN' BECAUSE WOMEN WERE ATTACKING ME! HE SAW NUMBERS RATHER THAN QUALITY OF CHARACTER, PURPOSE AND ANOINTING, AND SINCE THERE WERE A FEW OF THEM AND ONE OF ME, FELT HE HAD TO STICK WITH THEM!
I STARTED REACING OUT EVERYWHERE AND WOMEN CLOSED DOORS IN MY FACE, ATTACKING AND PUTTING ME DOWN OR JUST IGNORING ME.
I KNEW OUR MOTHERGOD WANTED TO PULL TOGETHER, GALVANIZE THE MATRIARCHAL MOVEMENT, BUT I FOUND LITTLE SUPPORT, ENCOURAGEMENT OR COOPERATION.
IT SEEMED WHEREVER I WENT WOMEN WANTED TO BELIEVE THEY WERE 'IT' AND THEIR WORK MOST IMPORTANT, AND DID NOT WANT TO GET INVOLVED WITH ME. THEY ALWAYS FOUND SOMETHING ABOUT ME TO CRITICISE. MY DOCTRINE, THE IMAGES ON MY SITE, MY BACKGROUND, ETC. ALWAYS SOMETHING TO PICK ON AND DISTANCE THEMSELVES. I WAS BEGINNING TO BELIEVE I HAD TO DO ALL THAT WAS NEEDED WITH MEN, AS ONLY MEN HELPED A LITTLE BIT (NOT MUCH) BUT AT LEAST THEY WERE WILLING.
FINALLY, AGAIN AS I SAID, IN THE LAST TWO MONTHS, IT SEEMS WILLIAM AND I HAVE STARTED GETTING BETTER LUCK AND THERE IS A BIT OF ENERGY PULLING TOGETHER.
I see you Rasa as someone who is a strong leader in this movement, but can be even stronger with focused efforts and some organizational structure. Perhaps that is why I really had the dream about you. Matriarchy needs to be brought into the mainstream, and FemDom cannot be the face of Matriarchy although it will be one element of it, at the interpersonal level.
RASA: PERHAPS THAT MAN IN YOUR DREAM WAS A SYMBOL OF SOMETHING BIGGER THAN ANY INDIDIVUAL MAN IN THE SARLO WAR. IT IS THE MATRIARCHY/PATRIARCHY WAR AND THE MEN AGAINST MATRIARCHY DESPISE THE SANCTUARY. BUT YET, THEY WANT TO BE DOMINATED, WHICH IS NOT THE RIGHT WAY TO GO, AS WE ARE THEIR SERVANTS IN THIS.
AND THEN AGAIN, THE PATRIARCH FALLS DOWN AND PROVES HIMSELF AS A DEMONIC, AS IN THE WORDS GOD SAID TO ME IN 1971,
'SATAN RULES THE WORLD, AND HE WORKS THROUGH MEN.'
IF WE GET THE SATANIC OUT OF PATRIARCHY AND MEN, THEN, WE HAVE A CLEAN BILL OF HEALTH FOR THE PLANET. THAT COULD BE WHAT THIS INVISIBLE POWER IS - THE EXORCIST POWER OF A WOMAN OVER MAN, WHICH GOD GIVES TO THE WOMAN,
'THE WOMAN SHALL CRUSH HIS HEAD.'

Let me tell you this, the other day I was driving on a major street in a city outside of Atlanta. I was at a stoplight near a church, and when I looked at this methodist church it had a billboard sign with big letters up which read: "The Patriarchs": a Video driven bible study. I thought to myself, how interesting this advertisement for this church and the fact that they have produced a video bible study under the name "The Patriarchs". You have produced videos in the past related to FemDom, but why not produce a video which teaches people the connection between Matriarchy and spirituality?
RASA: ALL THESE IDEAS ARE WELL AND GOOD. THEY SHOULD BE DONE! BUT DO YOU REALIZE THERE IS ONE WOMAN SITTING HERE WITH ONE WEBMAN AND NOT MUCH HELP OR DONATIONS FROM ANYONE? JUST WORKING DAY IN AND DAY OUT? BEATA, ARE YOU IMAGINING THAT I HAVE A STAFF OR SOME SUPER RESOURCES?
After all who is the Holy spirit that touches people other than the Divine Feminine? This is not what Christians are taught are they? As you said there is a need for solid doctrine in your teachings. And religion is the biggest barrier for establishing a Modern Matriarchy.
RASA: THIS IS PRECISELY WHAT GOD TOLD ME A COUPLE YEARS AGO. IT IS (IN A DREAM) MY JOB TO REMOVE 5-6 HUGE NAILS FROM THE HEAD OF A WOMAN, THE NAILS THAT ARE HOLDING DOWN A VEIL OVER HER HEAD.
IT SEEMS IMPOSSIBLE. MEN ARE RIDICULING ME. BUT THEN - I DO IT. I SURPRIZE MYSELF! AND THEN OTHER MEN RUSH FORWARD AND SAY,
'WE DID NOT DO IT TO HER! (THE NAILS) SHE DID IT TO HERSELF!'
THESE NAILS ARE PRINCIPLES THAT ARE NAILED INTO THE HEADS OF WOMEN - THE PRINCIPLES TAUGHT MOSTLY BY RELIGION. GOD IS FATHER, EVE IS RESPONSIBLE FOR THE FALL OF THE HUMAN RACE, WOMAN MUST FOLLOW MAN, MAN IS HEAD OF THE CHURCH, THE FAMILY ETC. IF WE STOP THIS WE TOP PATRIARCHY.

So you see Rasa, as an instrument of God, you are here to bring illumination of the natural and universal laws and make them relevant to people in this historical period.
RASA: MAKE THEM RELEVANT IS A GOOD STATEMENT (BY THE WAY - DO YOU HAVE A TRACK RECORD FOR PUBLIC SPEAKING, RADIO AND TV APPEARENCES AND THAT SORT OF THING?)
As we know there are many false prophets that exist which are misleading people. Many Christian churches are more concerned with money than the actual salvation of the human being. But how does one know that you are not like the rest?
RASA: YOU HAVE TO RELY ON THE HOLY SPIRIT FOR THAT - WHO WILL TELL YOU ALL THINGS. PRAY AND YOU WILL HAVE MORE DREAMS IF THEY ONES YOU HAVE HAD ARE NOT SUFFICIENT. TAKE NOTHING FOR GRANTED, SEEK OUT THE TRUTH HERE. ASK GOD.
This is one of the challenges and there are many more. Tell me what you think about what I have said to you so far.
RASA: WHAT ARE THE OTHER CHALLENGES? YES, I AM NOT PERFECT. BUT GOD HAS CHOSEN ME TO BRING FORTH SOME IMPORTANT THINGS. HAVE YOU EXAMINED MY BACKGROUND BIOGRAPHY?
TWO THINGS YOU MUST MAKE NOTE OF HERE:
GOD USED ME TO END THE COLD WAR:
http://kellieevertsistripforgod.com/fatima.php
GOD USED ME TO ESTABLISH
FEMALE BODYBUILDING ON EARTH:
http://kellieevertsistripforgod.com/fbb.php
I WAS THE ONLY WOMAN ON EARTH, EVER, TO BE BOTH A DANCER AND A PREACHER AND GAVE 1,000 SERMONS IN BURLESQUE THEATERS AND CLUBS:
http://kellieevertsistripforgod.com/publicity.php
May Mother God bless you,
Beata
February 14, 2006

I also wanted to mention to you that you have a beautiful website with lots of beautiful spiritual pictures and writings. I especially liked the stream of pictures that load on your home page. I did show my mother your website when I was in Boston over the Christmas holidays. And I have been discussing Matriarchy with her. She is like you in the sense that she is well studied in different religions and an experienced spiritual healer.
RASA: MAY I ASK WHAT ARE YOUR AGES?
You and her as well as I have much in common as women even though we are from different cultures.
RASA: WHAT IS YOUR CULTURE? I KNOW ALMOST NOTHING ABOUT YOU.
Before I left Boston, she gave me a book called the "Living Goddess" which discusses the primary Goddesses of the Hindu religion. It was from this book that I posted a couple of stories and prayers on your Anti-Sarlo group.

Thank you for giving me a place on your website. I appreciate very much that you would want to include me on your site. I just went to the page that you dedicated for me and found an e-mail exchange between you and Chris York. In my own discussions with people I have found that many do not understand Matriarchy and tend to view it through the eyes of the academic world and their theories that are developed. This is different from the actual work of Matriarchy that people are establishing in real life.
RASA: THERE ARE SOME HATEFUL BIASES AGAINST WOMEN IN ACADEMIA INCLUDING IN WOMEN'S STUDIES. THEY ARE TRYING TO SAY THERE HAS NEVER BEEN MATRIARCHY - NO PROOF OF IT. THEY POOH POOH MATRIARCAL ARTIFACTS AND ANCIENT WRITINGS. THERE IS AN ATTEMPT TO DISCREDIT THE TRUTH ABOUT MATRIARCHY. MY VOLUNTEERS FOUND A FEW PLACES RIGHT NOW, IN OUR WORLD, THAT PRACTICE MATRIARCHY. WM BOND SAID HE HAS COME ACROSS THE SAME KIND OF PREJUDICE AND HE COULD FIND NO DOOR OPEN ANYWHERE EXCEPT IN FEMDOM. I WAS GETTING PRETTY FRUSTRATED MYSELF, BUT I DECIDED, BELIEVE IT OR NOT, IF GOD WOULD GIVE ME THE POWER, I COULD ESTABLISH IT JUST BY MYSELF AND GOD. AFTER ALL, WE HAD DONE MIRACLES BEFORE. WITH GOD AS THE POWER, AND MYSELF AS INSTRUMENT, I BELIEVED ANYTHING WAS POSSIBLE. BUT WITH YOUR HELP, I AM NOT ALONE. THIS HAS TO BE DONE BY WOMEN. MEN CAN HELP, BUT WOMEN HAVE TO LEAD.
This has led me to believe that a bridge needs to be formed and many things clarified for people so that they can understand Matriarchy from a multi-cultural perspective, and not from the static view of reading a book or solely from the ideas which come from the social scientists. After all, the social scientists go into the communities and various cultures in order to learn and formulate their theories about Matriarchy as well as building on the work of previous scholars.

As I have said to you before, it is very evident to me that you carry much spiritual gifts, I realized that some people do not understand you, where you are coming from or where you are going. But many others admire you if only from the sidelines. You have a unique and powerful personality coming from your connection to the Source, which in many ways knocks people off their feet. It also threatens many males who want to cling to the illusion that I call "Phallic power", but draws other males who desire and long for a connection to the Divine Feminine.

I want to let you know, that if you would like to establish your church at least legally, that I will be willing to help you in this area. In this manner, you can receive donations and sell material related to your work and receive the benefits of tax-exempt status.
RASA: I HAVE BEEN WANTING TO DO THAT FOR YEARS AND MADE SOME ATTEMPTS BUT THEY ALL FELL THROUGH. BOTTOM LINE, BIG MONEY TO LAWYERS I WAS NOT WILLING TO SHELL OUT UNTIL I KNEW WHAT I WAS DOING, AT LEAST.
My professional area of expertise is in forming non-profit organizations and capacity development with community-based organizations.
RASA: PERHAPS YOU CAN SOLVE THIS PROBLEM!
Perhaps in the future you will be instrumental in the formation of Churches of Mother God, or something along that line, which has already started with your African Devotee, Cecilia.
RASA: I AM VERY HAPPY ABOUT CECILIA BUT JUST A WEE BIT CONCERNED. AFTER GIVING ONE SERMON, SHE WANTED A COMPUTER! (AFTER SOME THOUGHT, I SENT HER THE MONEY FOR IT) AS SOON AS WE SPOKE I TOLD HER THERE IS NO SALARY TO THIS JOB. SHE SAID SHE EXPECTED NONE. BUT OVER THERE THEY ARE SO NEEDY THAT GETTING THE BASICS OF LIFE IS A HUGE EFFORT. HOW CAN I EXPECT HER TO DO THIS WORK (I AM TAKING HER WORD FOR THE FACT THAT SHE IS DOING IT....I HAVE NO PROOF OF WHAT SHE IS DOING) WHEN SHE TOLD ME SHE PLANTED 3 ORPHANAGES AND A FEW CHURCHES, AND THIS, WITH NO RESOURCES? AND THEY ARE LUCKY TO FEED THE CHILDREN. A LOT OF THINGS SEEM SO INVITING AND LOVELY ON THE SURFACE, BUT WHEN YOU GO TO DO IT, SOME GLICHES OCCUR. THE GLICH HERE IS THE NEEDINESS OF THOSE IN THE THIRD WORLD. THIS NEEDINESS WILL LEAD THEM TO BEG, BEG, BEG, THIS ONE WOMAN HERE FOR MATERIAL RESOURCES - MONEY. SOMEHOW I FEEL IT IS NOT MY MISSION TO DO THIS . I TOLD CECILIA I WOULD TRANSMIT THE SHAKTI POWER TO THEM - THE POWER BY WHICH THEY COULD HELP THEMSELVES, BUT THIS FELL ON DEAF EARS. THEY ARE SO DESPERATE, THEY WILL JUST KEEP BEGGING. AND TO SAVE MY SANITY, IF IT DOES NOT STOP, I WILL HAVE TO BEGIN IGNORING CECILIA, JUST DELETE HER LETTERS. I AM SORRY TO DO THIS, BUT LIKE I SAID, I WILL NOT TAKE THE TORMENT. PRIMARILY I AM A TEACHER, WARRIOR, INSTRUMENT OF TRANSMISSION OF GOD'S POWER, AND PROMOTER OF A CAUSE. I BELIEVE THAT THE TYPE OF THING CECILIA NEEDS IS RATHER A DIFFERENT SORT OF ORGANIZING ABILITY, THOSE WHO CAN THINK ABOUT MISSION WORK AND GET FUNDING FOR IT. THE ENTIRE THIRD WORLD IS DESPERATE, AND COMPARED TO THEM, WE ARE RICH.

I THINK THE SOLUTION IS THIS: WHEN THIS CHURCH GROWS, WE COLLECT MONEY FROM MEMBERS FOR MISSIONARY WORK, LIKE CECILIA'S CHURCH.
As I said there is much potential for growth and certainly much work to do in bringing forth Matriarchy.
RASA: IT'S A GREAT ADVENTURE THAT I AM GLAD WE ARE ON, AND HAPPY TO HAVE FOUND YOU ALSO! (LOVE, RASA)


Cheers,
Beata
February 13, 2006

I went to bed last night after sending you my dreams. Yes I very much liked the interpretation of my second dream. It all makes sense to me now, especially the man with the business suit who you were speaking to.

The first dream I had was really interesting don't you think? That dream really made a strong impression on me. I kept thinking about the dream for days afterwards. The thing is that you are immersed in two religious systems and cultures, East and West. In the west we are more open about many things including sexuality. But in the East, there are many things that are kept hidden and mysterious. The western man in the dream behaved without respect or reverence in your sanctuary which angered my spirit. In real life, I have a tendency to be hard on these kinds of men, so it didn't surprise me that I immediately began to humiliate the man in the dream. But it was the Indian woman that astounded me the most. She could have been you in a different guise. I know that you have made speeches and recorded them. But I did not understand her power, I did not see where it came from, but I was in awe when the older anglo man feel down by her feet and began to wail around making strange noises from his throat. I had the impression in the dream that the Indian woman caused the man to be affected like this, but to the naked eye, it would appear that she did nothing to him at all. So her power was hidden and not obvious but nevertheless it was there.

I have learned that there are women who have formed sanctuaries in the United States and Western Europe based on the beliefs of the Hindu Goddess Kali and who will use forms of humiliation and physical punishment as a form of atonement and spiritual purification for the male. In this sense the man adopts the role of Jesus Christ who suffered for the sins of "mankind". Such suffering then becomes the route of the man's salvation. But women do not do this in India to my knowledge. So it is a western practice that is combined with FemDom and Hindu beliefs. But in the dream the Indian woman said it was not necessary for the man to reach her in this manner, through the femdom practice. That should be the case, but men being stubborn and full of ego and pride easily become blinded by arrogance and in western culture we are more prone to the display of violence and so often this is the language that many men understand the best.

But then the Indian woman was teaching men in private and women too, again, I was not allowed to enter the church while the men were in the teaching/prayer session. All women were forbidden to enter and so I stayed outside. And then the speeches that the Indian woman made in public was geared toward the behavior and conduct of men toward women and the environment. I think that both women and men, but especially men do need to learn about Matriarchy through spiritual means and to apply these teachings in their life. And this is where you are instrumental because you have already set up a church of Mother God online. But most importantly men have to be touched by the holy spirit or the Shakti in order to begin to act differently so that they will have a shift of consciousness. Both the Holy spirit and the Shakti are attributes of the divine feminine right?

These are just some of the things that has come to mind about the dream. I can't wait to hear what you have to say!
Much love,
Beata
February 12, 2006
DISCUSSIONS ON
---
---