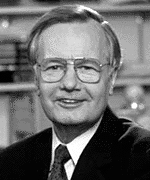 "When I learn something new—and it happens
every day— I feel a little more at home in this universe,
a little more comfortable in the nest."
—Bill Moyers
Bill Moyers is the best journalist on television today. You will understand why if you take a look at the list of his sponsors. They are foundations, not corporations..... RVW
ECOLOGY, CONSERVATION
& THE ENVIRONMENT
MERCURY RISING:
THE NEW EPA STANDARDS
On August 25, 2004 the Environmental Protection Agency released new data showing that pollution in one out of every three lakes and nearly one out of every four rivers in the U.S. is so severe that people should avoid eating fish caught there. The figures also showed that today 48 out of 50 states issued fish advisories in 2003, up from 44 in 1993.
The EPA says that the increased numbers result from greater monitoring, not more pollution. However, as reported on NOW, the President's mercury emissions standard policy remains an issue in the 2004 election. Democratic candidate John Kerry has criticized the pace of the White House plan which calls for a reduction in power plant emissions of 29 percent by 2010 and 69 percent by 2018.
THE FUTURE OF
THE FLORIDA PANHANDLE
In the heart of Florida's Panhandle, a million untouched acres of forests, wetlands, swamps, coastline and beachfront could become casualties of development. The St. Joe Company, a former paper company and Florida's largest private landowner, is undertaking an unprecedented development project that will forever change an area that experts say is one of the most environmentally sensitive in the nation. Although the St. Joe Company has promoted its plans as environmentally friendly and capable of attracting affluent settlers with money to invest in the local economy, not all residents are convinced this will be a good thing for the region. Read more about the ecology and history of Florida in the articles below.
THE EARTH DEBATE
POPULATION & DEVELOPMENT
The 1992 Earth Summit's Agenda 21 document declared: "The major cause of continued deterioration of the global environment is the unsustainable pattern of consumption and production, particularly in industrialized countries." It's a matter of reducing "The Global Footprint," that measure that shows today that if all the world lived like an average citizen of a developed country we'd need an additional 2.6 planets. How does one raise the standard of living without destroying the planet?
THE TRUTH ABOUT THE
BUSH ADMINISTRATION
IN re RICHARD B. CHENEY
Secrets in Government: Does Dick Cheney's Energy Task Force have something to hide? The upcoming Supreme Court case Cheney vs. U.S. District Court for the District of Columbia is Vice President Cheney's appeal of a lower court judge's order that his Energy Task Force produce documents requested by two non-profit groups, the Sierra Club and Judicial Watch.
FULL ARTICLES & MORE CAN BE READ ON
BILL MOYER'S OFFICIAL SITE ON PBS.ORG
http://www.pbs.org/now/science/index.html
---
---