BOB LARSON
WORLD'S BEST DEMON BUSTER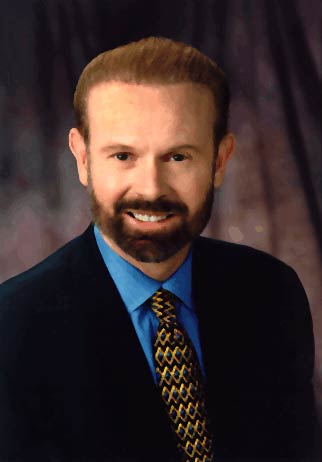 I thank God for meeting Bob Larson via Trinity Broadcasting. It led me to purchase most of his great tapes on demon busting! This man is a consummate professional, anointed expert of exorcism. I know of no one who knows more than he in this department. Herein I will show you the jackets of his wonderful video programs, which are essential tools for those who really want to get serious against demons. Mr. Larson has been practicing his ministry full time for over twenty years, and he is without peer. He has no fear whatsoever of the most heinous of demons and knows who to ferret them out, confront them and send them to the pit, never to return. He is phenomenal also because he understand all the various types of demons, how they infiltrate and control. He knows their wiley ways and sneaky tricks.

Bob Larson speaks in public all over the world, and right there in front of large audiences, he deals with demons. He also has his own fascinating radio show, where he ministers head-on, once again, against the Creatures Without Conscience. One of the most important things he brings out to Christians is that CHRISTIANS CAN BE DEMONIZED. He himself at one time didn't believe it - and I've met Christians who say,
"I cannot be demonized. I'm covered by The Blood, etc."
Oh, you fool! Jesus Himself was assaulted. Our Blessed Lady was assaulted, and all saints and Christians are assaulted. In fact, it is the good that Satan attacks the most. The evil he already has in his pocket. Doesn't have to waste time with them. Those that are doomed are in his black book. It is the good, the innocent, the holy that he spends most of his time pursuing. The better you are, the cleaner you are, the more you can expect Ole Sleufoot to come after you.
I recommend that you go to Bob Larson for instruction and inspiration. His religion is not mine. Dear Bob would be aghast at my site. He is a Fundamentalist, which means Jerry Falwell and Pat Robertson. Need I say more? But I take and learn from every spiritual giant who is out there, and Bob Larson is one of them. He knows his stuff.
Visit Bob Larson's Official Website:
Visit Also Bob Larson's Online Store To Purchase
His Demon Busting Videos & Books
Rasa Von Werder
September 25, 2004
---
---