SOFT LANDINGS FOR THOSE OF FAITH & COURAGE
ALTON DREAMS OF SPIRITUAL TRANSITIONS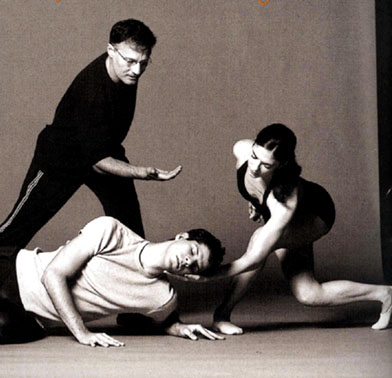 We were inside a very tall building with wide windows.
RASA: PLACE OF HARDSHIP BUT ALSO, OPPORTUNITY.
There was on the right side of the building a platform outside the building but attached to it. Acrobatic performers were doing great acrobatics and one of them jumped off the tall building maybe as high as 1/2 the Empire state building. I knew the guy did not get hurt when he landed.
RASA: THESE ARE LEAPS OF FAITH. PEOPLE WHO HAVE FAITH MAKE TRANSITIONS FROM ONE SPIRITUAL STATE TO ANOTHER. IF THEY HAVE FAITH AND TRUST IN GOD, THEY COME OUT ALRIGHT!
I though this was a great trick. The performance continued and another guy jumps off the building. This time I stuck my head out of the window and saw him fall into a very shallow pool of about a foot or two. He was not hurt at all.
RASA: THE SHALLOW POOL CONTAINS THE WATER OF GRACE. GRACE CUSHIONED HIM


Then later on a woman performer who looked 50ish jumped off the building in a flying position and she was falling in slow motion. I wondered how she could do that. I thought that her arms spread wide and the wind kept her from falling fast.
RASA: WIND IS HOLY SPIRIT.
When she got near the bottom close to the ground there was a large swimming pool and she dove into the water with a perfect dive unhurt.
RASA: A LARGE AMOUNT OF GRACE. PERFECT DIVE IS PERSON IN A STATE OF SPIRITUAL PERFECTION.


I was amazed and considered doing this myself, but awoke from the dream. After awakening I remembered that I had many dreams where I jumped off high areas and did not get hurt, but sometimes I did not jump.
CONCLUSION
THIS IS ABOUT TRANSITIONS. ALL TRANSITIONS FROM ONE SPIRITUAL STATE TO ANOTHER REQUIRE FAITH, CONFIDENCE, COURAGE AND TRUST IN GOD. ALTON SEES PEOPLE MAKING THESE TRANSITONS. THESE COULD ALL BE DEVOTEES, OR RASA MIGHT BE ONE OF THEM, THE LAST ONE.

ALTON RECALLS NOW HAVING BEEN THROUGH MANY TRANSITONS. SOMETIMES HE TOOK THE PLUNGE OF FAITH, OTHER TIMES HE DID NOT.



Rasa is a great dream interpreter.
Love,
Alton
February 6, 2006
DISCUSSIONS ON

---
---