DEVOTEES RECEIVE POWER,
OPPONENTS THE JUDGEMENT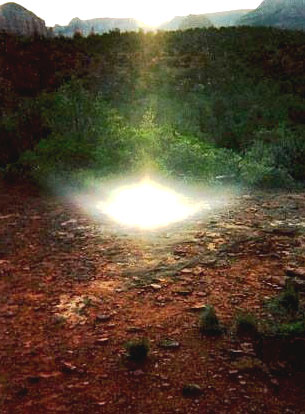 Rasa, my Beloved Goddess, I have again dedicated my daily "quiet time" to meditating upon my dream and Your love and kindness. Truly, you are Mother God's plenipotentiary on sad earth and I have but one desire now - to serve Mother God, you and Your Ministry.

My instant acceptance of Your word and truth simply reflects the power You receive from Mother God.

Rasa, Warrior Queen, though You wield the sword of righteousness when necessary, Your greatest weapon is Your infinite love and understanding. I am basking in the warmth of Your light, calm, content, come home Goddess Rasa and yearning to be Your ardent and obedient devotee for all time. May my brothers also find such wonderful peace!!

You are my Light, my Way, my Beacon and my path to salvation. Goddess, you are my all and let all know this. Though I approach semi-fossilisation (joke!) I feel, in my new found joy like a playful puppy, yearning to follow You wherever you choose to take me. Wrapped in Your love and awesome power, I am warm and comforted.

Steer and guide me Blessed Goddess in Your way for me. I simply know that You know what is best for me in Your ministry. This last week has been the "finding" of my errant, absent soul and I am the luckiest of men.

DISCUSSIONS ON
---
---