DALLA ENTERED INTO THE SAHASRARA
DRAWN "LIKE IRON" BY GURURASA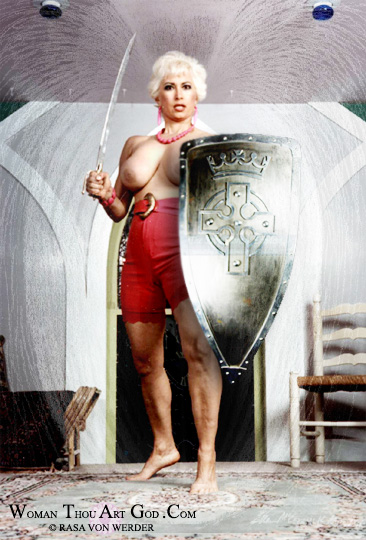 THE TUNNEL HE ROSE UP THROUGH IS THE SUSHUMNA CANAL!
ENCHANTING DETAILS PROVE AMAZING FACTS:
I am still affected by the dream and must learn to record more detail for You Ma'am. I have tried to answer Your questions, though the experience leaves me overcome and somewhat confused.

The tube - it is long, winding upwards, dank but not very cold, embracing, containing and steering me - that is how it feels Goddess.
RASA: NOW I'VE GOT IT! OH, HALLELUJAH, WHAT A BREAKTHROUGH! THIS IS THE 'SUSHUMNA CANAL' WHICH IS ADJACENT TO THE SPINAL COLUMN.
THIS CANAL IS WHERE THE KUNDALINI SHAKTI COURSES THROUGH FROM THE BASE OF THE MULADHARA CHAKRA TO THE TOP WHICH IS SAHASRARA.
WHEN YOU ENTER THE SAHASRARA, YOU ENTER HEAVEN/GOD. OF COURSE! WHY DID I NOT THINK OF THAT. THAT IS THE TUNNEL AND THE GATEWAY TO GOD........YOU HAVE REACHED THE SAHASRASA, YOU HAVE REACHED GOD, IN THE HIGHEST.
I HAVE LONG KNOWN THAT THE BASIC PRINCIPLE IS WE RISE UP THROUGH OUR LOWER NATURE INTO THE GOD NATURE THAT IS WITHIN US. SO I SHOULD HAVE GUESSED, BUT PERHAPS DUE TO LACK OF TIME IN THINKING, DID NOT GUESS.
NOW I KNOW WHAT THE TUNNEL IS THAT PEOPLE GO THROUGH WHEN THEY ENTER HEAVEN. IN ALL THE BOOKS, THEY GO THROUGH A TUNNEL BEFORE THEY REACH GOD. THESE ARE PEOPLE WHO HAE DEATH EXPERIENCES AND SO ON. BUT THE YOGIS AND HOLY SOULS REACH THIS WITHOUT DEATH - IT IS THROUGH GRACE.
I feel reborn and, dare I say it, but it may represent my birth again from You Mother?
RASA: IT IS FAR MORE THAN THAT, MY SON. YOU WERE BORN AGAIN LONG AGO, BECAUSE THIS IS THE SUMMIT. YOU HAVE REACHED THE PINNACLE OF SPIRITUAL SUCCESS, THE HEIGHT OF THE SAHASRARA. IT IS MYSTICAL MARRIAGE, IT IS PERFECT UNION WITH GOD. BEING BORN AGAIN WAS JUST THE BEGINNING OF YOUR SPIRITUAL LIFE. IT COULD HAVE HAPPENED WHILE A BABE BEING BAPTIZED. IT COULD HAVE BEEN STRENGTHENED LATER ON, BUT THIS IS A PHENOMENON. FEW PEOPLE REACH THIS IN THEIR LIFETIME.

When I emerge, the vision of You is staggering.
RASA: DETAILS LIKE THIS ARE OF THE UTMOST IMPORTANCE. WHENEVER YOU HAVE A VISION OR DREAM, YOU MUST GO OVER & OVER IT AGAIN TO GET EVERY DETAIL. BECAUSE IN A DETAIL COULD BE HIDDEN THE VITAL MEANING OF THE DREAM, OR NUANCES TO THE MEANING.
You are brilliantly lit by a bright ring of light about Your beautiful head, not like a halo, but rather a beacon,
RASA: THIS SOUNDS MORE LIKE A 'LIGHTHOUSE' THAN A HALO. I BELIEVE IT REFERS TO THE AGGRESSIVENESS OF THE LIGHT, MORE LIKE THAT OF ST. MICHAEL THE ARCHANGEAL RATHER THAN THE CONTEMPLATIVE SAINT. MORE LIKE THE WARRIOR WHO BATTLES IN THE ARMY OF GOD.
...focusing my attention on Your powerful eyes beloved.
RASA: AGAIN, ANOTHER SYMBOL OF POWER.
You are draped from shoulder to mid-thigh in shimmering white silkiness with a breast plate of gun-metal about Your torso.
RASA: AGAIN, THE SYMBOL OF WARRIOR. ANCIENT WARRIORS WORE CLOTH UNDERNEATH ARMOUR.
THE BREAST PLATE OF GUN METAL: GUN METAL IS BULLTERPROOF, AN ALLOY OF METALS WHICH MAKES IT EXTREMELY STRONG FOR WAR. THIS IS NO DOUBT A GIFT FROM GOD. A COUPLE YEARS AGO PADRE PIO APPEARED TO ME IN A DREAM AND GAVE ME A GIFT OF A 'MERRY WIDOW' - A TIGHT AROUND THE TORSO PIECE OF CLOTHING. THIS COULD BE THAT, SEEN WHEN READY TO GO INTO ARMOUR. WHAT DOES IT REPRESENT? A HOLY SPIRIT POWER AGAINST ENEMIES. NO DOUBT, THE REAL TING IS MADE OF LIGHT.
In Your right hand is a scimitar...
RASA: THE SWORD OF THE SPIRIT! OH YES, I AM ARMOURED FOR BATTLE!
...and on your left arm a shield.
RASA: THE SHIELD OF FAITH!
But, You are not defensive, Your arms are spread wide as if demonstrating Your fearlessness and loving welcome at the same time.
RASA: VERY GOOD SYMBOL AND EXPLANATION. YES, I DO NOT BELIEVE IN A DEFENSIVE BUT AN OFFENSIVE POSTURE. IF SOMEONE ATTACKS, DO NOT DEFEND BUT IMMEDIATELY ATTACK THEM (IF THEY ARE SENT BY DEMONS)

THIS ALSO SOUNDS VERY MUCH LIKE THE YOGA GODS AND GODDESSES, WHO HAVE SUCH POSTURES.
BUT AT THE SAME TIME, GOD GIVES SHAKTI TO BOTH FRIENDS AND ENEMIES - THE 'TWO BOMBS.' TO THE FRIEND, THE VISION OF GOD IS AS LOVER. TO THE ENEMY, IT IS REVENGE BECAUSE THEIR KARMA COMES BACK AT THEM. THE SHAKTI HURTS THE WICKED AND NURTURES THE INNOCENT.
The gentle, warrior Goddess? All protective Mother?? Behind You is a host of people, but they are blurred.
RASA: THE BLURRED 'PEOPLE' ARE ANY NUMBER OF ALLIES ON EARTH, IN PURGATORY AND HEAVEN

You do not call to me but I feel like a piece of iron, drawn to a magnet, powerless,

RASA: VERY GOOD ANALYSIS. THIS PROVES TO ME THAT IN BEING YOUR GURU, I ENTERED YOUR SAHASRASA, AND THEN DREW YOU INTO IT (YOUR CONSCIOUSNESS, ENERGY) UPWARD UNTIL WE MET! VERY GOOD YOGA SYMBOL!
DALLA HAD TWO VISIONS, WHICH YOU MAY CHECK AT THE LINK GIVEN. IN THE FIRST HE WAS BLINDED BY THE LIGHT WHEN HE ENTERED HEAVEN, IN THE SECOND, HE WAS NO LONGER BLIND BUT COULD SEE ME EASILY.
...devoted and happily compliant, which gives me a warm feeling of achievement and service to You, Mother.

Hot and calm?? Strange mixture. I awaken very hot, but not like a fever from within but an external warmth wrapped about me, engulfing me, containing me and I have a strong feeling of BELONGING, HAVING BEEN LOST BUT NOW FOUND!
RASA: YES OF COURSE, WHEN YOU FIND GOD YOU FIND ALL THERE IS. YOU BELONG, YOU ARE HOME, GOD IS ALL. OH, HOW WONDERFUL THIS IS! (GURURASA)
Your Devoted, Kunkin.
Dalla
January 18, 2006
DISCUSSIONS ON

---
---