DEVOTEE ERIN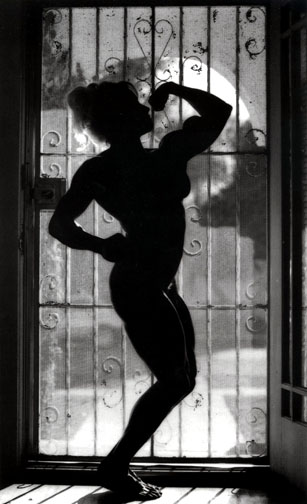 SECOND WOMAN READY FOR MYSTICAL POWER OF RASA!
Dear Guru Rasa -

First let me apologize for not being accessible to often. I have been very busy. Now in response to this message. I am a female and a fully dedicated to Guru Rasa. She is worthy of all our worship! Perhaps you are not worthy and that is why you are having trouble with understanding the Guru.

All of the members are not male!! There are many followers that are female. Those of us not afraid of
the Guru's superior intelligence and obvious life experience are only going to benefit from her wisdom
and lifestyle.

Beware of throwing stones!!! Though we may sit quietly we are dedicated to Guru Rasa. I will fight for her and our dreams to become reality!! Guru Rasa there is no need for you to always respond to the naysayers. So much time committed to those who are non believers. In time they shall see the light ... the future ... the way of our world!!

Guru Rasa you have brought so much focus to many of us. You have assisted us to have a goal, a future. That future is ours!! We shall be the leaders of the future. The future is now!!

For those who do not believe .... WATCH !

My love to you Guru....
Erin
December 21, 2005
---
DEAR SPIRITUAL DAUGHTER,

THANK YOU FOR THIS TESTIMONY. I WILL CROSS POST IT ON OTHER GROUPS. IT HELPS, WHEN MY ACCUSERS ARE BEATING ME UP WITH HORRIFIC SLANDER, TO HAVE THE DEVOTEES COME FORWARD. MY HEART AND LOVE ARE WITH YOU ALWAYS. HAVE YOU SEEN THE MIRACLES THAT HAPPENED TO JUANA?

AFTER YOU, SHE HAS BEEN THE ONLY FEMALE AFTER YOU (AS OFFICIAL DEVOTEE) AND GOT THE FULL MEGILLA OF SPIRITUAL POWER. WHEN YOU ARE READY YOU ALSO WILL RECEIVE THIS ANOINTING.


STRONG LOVE,
RASA
December 21, 2005
---
Thank you for the kindest words my Guru! I will always be here to defend your honor. Your honor is my honor. Yes, I have seen the miracles through Juana and want so much to be lifted in the same way. I believe there are many other female devotees that have not made a public announcement as of yet. You are a marvelous woman with a focus and vision like no other. We will all be in debt to you someday for the awakening of our spirits!!

Let those who doubt be there to witness the miraculous achievements of your followers. Let them see that their future will be very different from the past. Let them understand that we are a new breed and will not kowtow to the societal norms of yesteryear. As we move forward they to will become believers. First, they may fear us but then they will recognize that WE are the future and the future is NOW!! Guru, I give to you my spirit and my body for total saturation of your wisdom. As I move forward, each step I take will be in devotion to you. You are my Goddess!!

My love to you. May you feel my smooth skin against yours. May you feel my tender lips meeting yours. May you feel the strength of my spirit entering you. May I receive the tools, from you, necessary to make myself complete. May our paths cross so that we may hold each other and be energized by each others strengths. Goddess Rasa I wait for your direction.
With all my love to you .....
Erin
December 22, 2005
---
---