HOLY TRIO
VISION OF JEN, RASA & FLEMING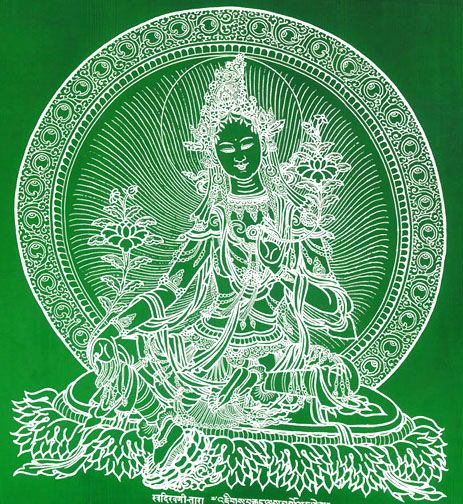 Green Tara
Beloved Rasa wrote:
"If I have Fleming and Jen here, it warms my heart
and I do not feel broken up any more."
Dearest Rasa & Flemming, I had a vision of the three of us walking together hand in hand. This happened on Thursday, during a long walk through rainy woods. I often feel the need to retreat from "civilized" (I say that with heavy sarcasm) life and just be at peace with god and nature. But that day, I very distinctly felt the three of us holding hands in solidarity of purpose.
Just wanted to share that.
Infinite Love & Devotion,
Jen
February 12, 2006
YES, YOU GUYS ARE REALLY HEALING AND HELPING, AND WE ARE ONE! NOW I AM MORE SURE OF FLEMING, AS HE WAS A BIT UNCERTAIN, BUT NOW I FEEL BETTER ABOUT HIM ALSO.
INFINITE LOVE,
RASA VON WERDER
FEBRUARY 12, 2006
DISCUSSIONS ON

---
---