WHY DO SOME SOULS RECEIVE GREAT GIFTS?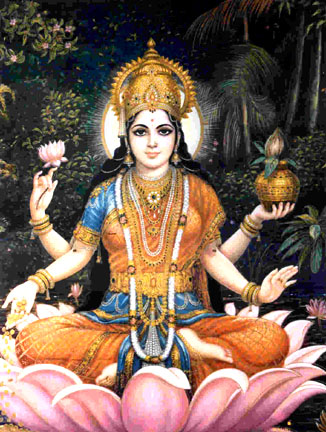 SOULS CANNOT RECEIVE ALL THIS GRACE
UNLESS THEY ARE ALREADY GREAT

I REPEAT PART OF DEVOTEE KATHLEEN'S BIO & COMMENT ON IT
THE ONLY THING TO ADD IS THAT SHE IS TOO HUMBLE:

It was difficult to write this message, because it makes me look like a much more important and spiritual person than I really am.
RASA: KATHLEEN IS GREAT. THE SOULS WHO RECEIVE THE MOST IS BECAUSE THEY HAVE THE BIGGEST HEARTS AND ARE READY FOR HIGH LEVELS, THE HIGHEST IN THIS CASE - THE SAHASRARA.

THOSE WHO ARE BEGINNERS RECEIVE THE 'BORN AGAIN' EXPERIENCE.
Rasa is always telling me (and the group) of my accomplishments, but the truth is that I am nothing -- an empty chalice which can offer no nectar to anyone -- without her grace.
RASA: INDEED THE ANOINTING HERE IS MARVELOUS, BUT AS I SAID, MAUREEN WAS A GREAT SOUL ALREADY, A SAINT ON THE LEVEL OF BETROTHAL WITH CHRIST. AFTER THIS, SHE WENT INTO MARRIAGE OR PERFECT UNION, WHICH HAPPENS IN THE SAHASRARA.
Before her grace, I was the "2005 Kathleen": a kind person, a generous and humorous person, but not a spiritual adept in any way. In so many ways, not even a spiritual seeker at all.
RASA: THIS IS WAY TOO HUMBLE.
And now here I am, the fruit of Guru Rasa's grace alone. I was hardly even the seed of a spiritual person, but miraculously brought to flowering and fruit-bearing by Rasa's shakti.
I know that each and every devotee of Rasa's will become greater than I am,
RASA: WOULDN'T THAT BE NICE? EVERYONE GROWS, BUT ACCORDING TO FROM WHERE THEY ARE AT.
...if they are courageous and continue to follow Mother God's will. I have a funny idea about how the devotees will speak of me in the future years, after I am dead and gone:
"Can you believe? She only had THREE orgasms, and everyone thought that she was a great saint! My goodness, now Rasa's devotees have continual orgasms 24 hours per day!"
RASA: VERY FUNNY!
But seriously folks, it's been one miracle after another… and I don't think that it's finished yet! My discipleship is still a work in progress, because I have so far to go before I can look myself in the mirror and say that I am worthy of Rasa's love for me.
RASA: AGAIN, KATHLEEN IS TOO HUMBLE. GOD KNOWS WHAT SHE IS DOING! SHE LOOKS AT YOUR HEART AND SEES EXACTLY WHAT YOU DESERVE AND WHAT YOU CAN HANDLE, AND THIS IS WHAT YOU RECEIVE. NO MORE, NO LESS. GOD IS TOTALLY FAIR AND JUST. SOMETIMES A LITTLE EXTRA IS GIVEN AS A TEST, BUT GOD IS CAREFUL ABOUT SQUANDERING GRACE.
And yet, so much has been given to me already. My plea to you is that if you're on the fence, and can't decide whether to accept Rasa as Guru, please do it now. This is a time of incredible blessings for the devotees. Everyone is having dreams and visions, and huge leaps in spiritual growth. So please do join us!
RASA: THANK YOU FOR THAT KATHLEEN. I DO ASK ALL MY DEVOTEES TO ENCOURAGE OTHERS TO RECEIVE THIS GRACE. THERE IS NO LIMIT TO IT, IT IS INFINITE. IT DOES NOT DIMINISH ME AT ALL, IT IS A LINK TO GOD WHICH IS ETERNAL, EVERLASTING AND ALL POWERFUL. BILLIONS COULD RECEIVE IT AND THERE WOULD BE NO DIMINUTION WHATSOEVER AND IT DOES NOT AFFECT ME AT ALL AS FAR AS MAKING ME TIRED, OR ANYTHING LIKE THAT. IT IS TOTALLY SUPERNATURAL.
I THINK WE HAVE FOUND THE ULTIMATE WAY TO EXPAND THIS CHURCH, AND THAT IS THROUGH THIS ANOINTING. THIS IS HOW THE CHURCH GETS BIGGER, BY PEOPLE RECEIVING THE GRACE. THIS IS WHAT IT IS ALL ABOUT.
IF IT WAS ABOUT MY HUMAN LOVE, I WOULD BE EXHAUSTED AND THE CHURCH WOULD FAIL. IT IS NOT ABOUT MY HUMAN QUALITIES, GOOD OR BAD. SO JUST DISREGARD MY HUMAN PERSON AS FAR AS GOOD, BAD OR INDIFFERENT. WHATEVER HAPPENED IN MY LIFE, MADE GOD GIVE ME THIS ANOINTING. THIS ANOINTING HAS INCREASED AND THERE ARE MANY FACETS AND SIDES TO IT.
THERE IS THE SIDE OF ILLUMINATION OR ENLIGHTENMENT, AND SELF REALIZATION. THERE IS THE SIDE OF HEALING, PHYSICAL AND MENTAL. THERE IS THE SIDE OF GIVING VIRTUE, COURAGE, FAITH, HOPE, LOVE, ETC. IT IS TOTALLY COMPLETE AND MULTI FACETED, JUST LIKE GOD!
ALL I ASK IS FOR YOU TO RECEIVE IT! IT IS SO EASY! AND YOU HAVE NOTHING TO LOSE EXCEPT THE NEGATIVES!
THANK YOU KATHLEEN DEAREST, FOR WRITING THIS BIO OF YOURS. YOU WERE FEELING SO OPPRESSED, BUT YOU SACRIFICED AND WROTE IT. HOW KIND YOU ARE, HOW CHARITABLE! THAT IS WHY GOD LOVES YOU SO & GIVES YOU SO MUCH. THE OTHER DEVOTEES COULD LEARN SO MUCH FROM YOUR EXAMPLE! IF ONLY THEY COULD BE AS STRONG AS YOU!
AND OTHERS HAVE DONE WONDERFUL THINGS ALSO & I DO THANK THEM. PB, ACHIM, MANY OTHERS HAVE DONE WONDERFUL THINGS.
Love and hugs!
Kathleen
January 21, 2006
---
---