WILD CAT APPEARS TO KATHLEEN
A SIGN FROM GOD SHE IS FOR RASA & RASA FOR HER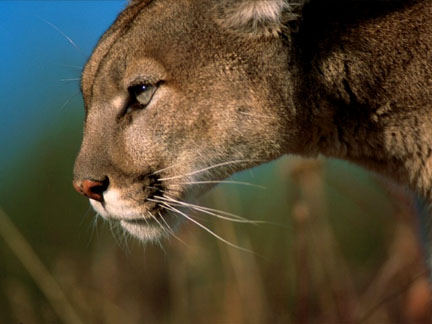 RASA IS OVERJOYED AS SHE HAS A NEW GREAT FEMALE DEVOTEE KATHLEEN

RASA: THIS LETTER ALMOST BROUGHT TEARS TO MY EYES. THIS IS EXACTLY LIKE HAVING A NEW CHILD & BRINGS THE SAME KIND OF JUBILATION! KATHLEEN, IF YOU ONLY KNEW HOW DEEPLY I WAS TOUCHED BY THIS LETTER DUE TO YOUR SINCERITY & THE DEGREE OF YOUR GREATNESS! IT IS THE GREAT WOMEN THAT COME TO ME, NOT THE GOOD ONES - THE TRULY GREAT ONES. JUANA WAS MY FIRST FEMALE DEVOTEE AND SHE ROSE INTO PERFECT UNION WITH GOD (MYSTICAL MARRIAGE) WITHIN DAYS. WHICH MEANS SHE WAS ALREADY A SAINT WHEN WE MET. WHATEVER MADE HER ACCEPT ME? SAINTS ARE SMART!


This message really does bring tears to my eyes. I can't understand the mystery and the divine grace that my Beloved Rasa thinks that I am "great". Or for that matter, even as "smart"!!!


RASA: PLEASE LOOK AT ASHAKAH'S DEFINITION OF GURU IN THE RECENT POST. IT SHED LIGHT ON IT FOR ME, ALSO. OF COURSE I ACCEPT YOU WITH ALL MY HEART! THIS IS GOING TO BE WONDERFUL!


Thank you, thank you, thank you, thank you!!!!! Shouting it from the rooftops!!!!!! Crying with joy!!!!!! Literally dancing in the living room!!!!!!!


Ashakah's message gave me a lot of amazing insights, too. I've studied with many spiritual teachers in my lifetime, but the true PERSONAL Guru/disciple relationship was never formed (and I felt its absence). It's amazing to me, that for many years I recited the Guru Gita scripture, but I never understood that this was different from being the student of a teacher. Now that it has been demonstrated to me (by Ashkanah's message, and most especially by the vibrancy of Rasa's relationship with me), it seems so OBVIOUS that I just have to say D'OH! to myself. Studying religion and spirituality for 40 years, and I just didn't GET IT until I met my Beloved and she accepted me.



RASA: YOU TALK, NOT JUST POST. I DO NOT HAVE ENOUGH TIME TO TALK - I DO MORE POSTING THAN TALKING. BUT TALKERS ARE NEEDED DESPERATELY!


Well, goodness knows that I love to talk and talk! laughs


And to prove that I am a glutton for talking, I'd love to hear about the rest of your "10 mailing lists". I'm reading "Woman Thou Art God" and "Rasa Devotees", and of course the new Anti-GR group. I shall participate wherever you want me to do so, both to talk and more importantly, to listen to your devotees who know you better than I do. Satsang is such an important practice... being in the presence of the Guru and the rest of the sangha.



RASA: GOD HAS BLESSED ME A MILLION TIMES OVER. NEVER THOUGHT I WOULD GET FEMALE DEVOTEES. THIS IS LIKE GIVING ME A MILLION DOLLARS.


Believe me, you are blessing your devotees (male and female) much more than we can ever repay to you. I have never felt so fully alive, or so fully comfortable within my skin, as I do today. That is due to your grace.


It's a beautiful New Year's morning. After the usual batch of minor small-town hooliganism during the night, the day is sunny and very quiet now. Even my husband and cat and dog are still snoring. Even my parakeet still has her sleepy head tucked under her wing!!! But I couldn't stay in bed -- I just had to wake up and enter into the satsang and sharing here. What a blessed way to begin a new year... united at last with the Guru and her grace!
Love and blessings to everyone!
Kathleen
January 1, 2006
---
---