RASA THE GREAT
BLUE EAGLE OF CONSCIOUSNESS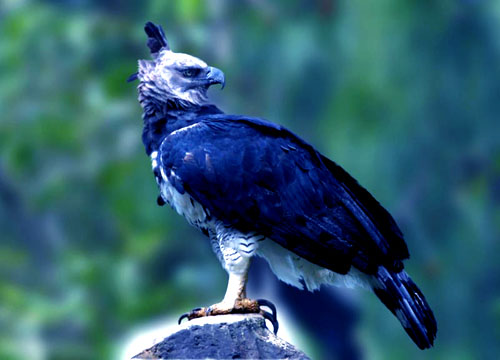 DREAM INTERPRETED FOR BUBY
---
The night before I sent you my first email I dreamed of an Eagle...
MEANING: The fact that this dream preceded you writing to me indicates it is about me. The eagle is the highest vision or understanding. It flies high, and can see a tiny ant below. St. John the Evangelist is pictured as 'The Eagle' because of his visionary sight.
...landing on my bed by my feet, and eating some scraps out of the bed,
MEANING: The scraps are the bits of good words you put in your first letters, that I took in or ate. Food is what we 'consume' be if physically, mentally, spiritually.
...in surprise I turn the lights on, but the eagle flew away,
MEANING: You can only see or feel me with your unconscious mind, not with your conscious, in the dark. When you try and understand me with your conscious mind, it doesn't work.
...a voice told me to turn the lights off, and put more food in the bed, and the eagle returned and ate voraciously,
MEANING: When you sent me better words (information, wisdom of your experiences) to feast on, I could consume them with gusto.
...then I saw the eagle flying in to my hand a beautiful blue feathered eagle,
MEANING: Blue is perfect consciousness, where the person sees with their ears, hears with their nose, tastes with their eyes, etc. Every part of them is pure consciousness. 'The blue person.' Into your hand indicates I was receptive to you - you had your way with me or controlled me, so to speak. I liked what you were saying and used it on my site. Started a new page for sacred sex and tantra.
...very obedient to my every command.
MEANING: Yes, I have been consuming your letters and obediently listening and trying to learn, and putting this on the site. Would you mind being a little less bossy? You are telling me how to answer my letters, how to run my church, how to look upon sex, etc. Share yourself with me, but let me decide what to do about it for myself. That would be more respectful. I am, after all, the Great Blue Eagle of Consciousness!
Much Love to you son.
RASA VON WERDER
DECEMBER 8, 2005
DISCUSSIONS ON

---
---