JUANA & TONY
MYSTERIOUS GRACES FROM DEATH TO LIFE!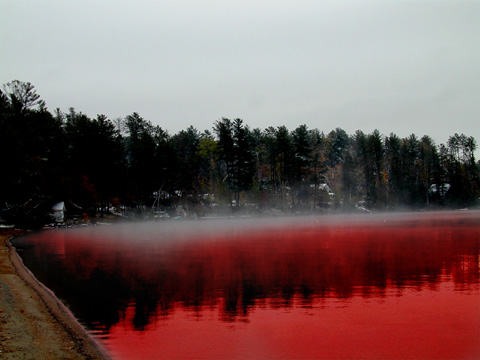 THE LAKE OF BLOOD, DRINKING BLOOD FROM SKULLS & LEECHES
ALL GOOD!
DREAM INTERPRETED BY RASA VON WERDER
We do not realize on this day, but later Rasa has a dream which proves that Tony has been born again! These dreams depict the initiation (initiation is the same as baptism both in Yoga and Christianity) ceremony between Juana and himself!



DREAM FROM JUANA

GURU RASA mystic touch of soft velvet. I was able to telepathy to Tony Stark last night in a dream.
RASA: HERE JUANA MAKES AN IMPORTANT POINT: DREAMS OF THIS MAGNITUDE ARE NOT MERE DREAMS, THEY ARE TELEPATHIC VISIONS OF WHAT HAPPENED! THE DREAM EXLAINS THE EVENT THAT TOOK PLACE!
He told me how he is ancient shaman of matriarchy cultures, in Bulgaria or something..
RASA: THIS WOULD EXPLAIN HOW IN THIS LIFETIME, TONY GOT INTO AN OCCULT/THELEMA SOCIETY. HOWEVER, IT DID NOT HARBOR GOOD RESULTS. (THE OCCULT IS INDEED, VERY DANGEROUS)


Karma bring together many bright soles. He teach me how to be like a bird, using RASA powers that she give me.
RASA: THIS WORKS RIGHT INTO THE DREAM WHERE JUANA SAW RASA RIDING THE CROCODILE WITH BAT WINGS. RASA THEN PICKED UP JUANA AND THEY TOOK OFF TOGETHER. THIS MEANT FREEDOM. THIS STATEMENT REITERATES THE CONCEPT OF FLYING/FREEDOM!
I don't even know if he remember when he waked up.
RASA: THIS IS EXPERIENCE IS SO STRONG, THAT TONY IS DREAMING AT THE SAME TIME JUANA IS. THEY ARE TRULY COMMUNICATING MYSTICALLY.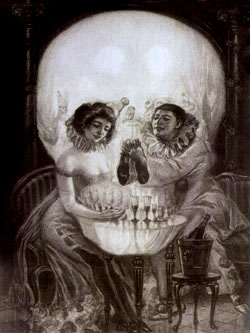 L'Amour de Pierrot
1905

Also, I taught him of tantric magic. We sat on corpses, and we drank blood from skulls.
RASA: THIS IS A RELIGION JUANA LEARNED IN BRAZIL. I CANNOT EXPLAIN IT, BUT IT HAS TO DO WITH I BELIEVE, INVOKING SOULS IN PURGATORY, A POWERFUL ACTIVITY. (THE SOULS, WHEN WE GIVE THEM OUR LOVE, ARE AMAZING INTERCESSORS!)
SYMBOLICALLY, THE SCULL REPRESENTS THE DEAD, THE BLOOD, THE LIFE OF THE SPIRIT. (FROM THE DEAD COMES LIFE....THEY ALSO 'PRAY ON CORPSES' JUANA SAID ELSEWHERE. AGAIN, SIMILAR SYMBOL. COULD MEAN ONE'S OWN DEATH, WHERE YOU CANNOT SEE GOD AND LIVE. YOU MUST BE DEAD TO SELF, TO RISE AGAIN IN SPIRIT.)
He and I made tantric love even though he is gay.
RASA: THE RELATIONSHIP BETWEEN RASA AND JUANA HAS PROVEN OUT THAT THERE IS NO GENDER TO SPIRITUAL (TANTRIC) LOVE....THIS SPIRITUAL LOVE IS SEEN, LIKE IN THE 'SONG OF SONGS,' UNDER THE GUISE OF HUMAN SEX. GENDER IS NOT AN OBSTACLE, AND NEITHER IS SEXUAL ORIENTATION. THE SPIRIT CAN TURN INTO MALE OR FEMALE. CAN TAKE ON ANY FORM TO SUIT THE RECIPIENT OF GRACE.)
Juana speaks:
MIRACLES THRU GURU RASA THE DREAM YOGA GURU!


TONY'S VISION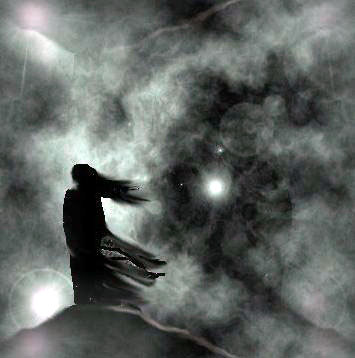 NOTICE TONY IS AWARE HERE OF A MEETING. THIS IS MORE THAN DREAMS.
Rasa, I woke up this morning so happy. I thought that I had finally met you in my dreams, but now that I read Juana's e-mail I believe it was really Juana.
RASA: JUST AS GOOD. JUANA AND I ARE ONE. SHE AND I WERE MYSTICALLY MARRIED AND AT THE SAME TIME SHE WAS MYSTICALLY MARRIED TO THE INFINITE GOD. WHAT SHE DID FOR YOU, I DID FOR YOU. IT IS ONE SPIRIT. SHE WAS THE VEHICLE BECAUSE SHE REALLY CARED AND TOOK TIME OUT TO SPEAK WITH YOU PERSONALLY. HER LOVE MADE THIS HAPPEN, HER SACRIFICE. THIS IS IN NO WAY LESS THAN WHAT I COULD HAVE GIVEN YOU. WHO AM I? THE LIGHT. WHO IS JUANA? THE LIGHT? AND SHE BROUGHT YOU INTO THIS LIGHT.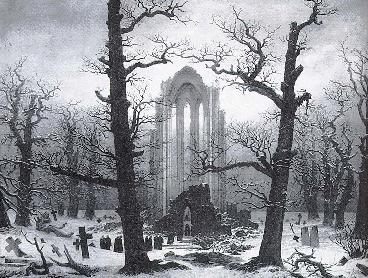 I really can't believe it. In my dream I was sitting in a graveyard...
RASA: YOU WERE SITTING IN DEATH, SPIRITUALLY DEAD. (PLEASE NOTE HERE THAT THELEMA/OCCULT DID NOT BRING TONY TO SPIRITUAL LIFE. ONLY LOVE CAN.)
...when a tall pale skinned woman dressed in black leather walked towards me out of the fog.
RASA: THIS IS JUANA. SHE TELLS US THAT IN REAL LIFE, SHE HAS DARK SKIN. BUT THE PALE SKIN IS A SYMBOL OF EARTHLY DEATH. SHE IS PALE, LIKE THE DEATH OF THE FLESH - WHICH SHE SACRIFICED TO BE ALIVE IN SPIRIT, IN TRUE SPIRITUAL LOVE! THE SAME THAT JESUS HAS TAUGHT US, THE SAME ALL YOGIS AND BUDDHISTS TEACH!
'OUT OF THE FOG' MEANS FROM THE FOG OF THE MIND OF TONY, OR THE MIND WHICH DID NOT UNDERSTAND, CAME A WOMAN WHO BROUGHT UNDERSTANDING - JUANE. JUANA CAME THROUGH THE FOG OF TONY (WHERE TONY COULD NOT SEE) AND APPEARED TO HIM TO HELP HIM, TO HELP HIM SEE.
She reached out her hand and helped me up.
RASA: THE HAND IS LOVE. JUANA REACHED OUT IN LOVE TO TONY AND PICKED HIM UP FROM DEATH INTO LIFE!
I thought it was guru rasa so I was so happy,
RASA: GURURASA AND GURUJUANA ARE ONE! NO DIFFERENCE AT ALL! REJOICE!
I believe I was even sexually aroused!
RASA: INTENSE SPIRITUAL LOVE IS SEEN AS SEX. IN DREAMS THAT ARE SPIRITUAL, THE LOVER DREAMS, THE MORE SEXY IT IS THE MORE SPIRITUAL IT IS! BECAUSE SEX IS A SYMBOL OF LIFE AND REGENERATION!
We walked together towards a lake, which was colored dark red.
RASA: VERY GOOD SYMBOL. DARK RED IS OLD, PAST SUFFERINGS, PERHAPS THE SUFFERINGS OF YOURSELF, JUANA AND ALL THE SAINTS. BUT OUT OF THIS 'OLD BLOOD' WHICH HAS TURNED DARK COMES LIFE. AS JUANA EXPLAINED ELSEWHERE, BLOOD IS LIFE. THIS IS SPECIAL LIFE. IT IS THE BLOOD OF CHRIST, THE BLOOD OF MARY'S WOMB (AS TAUGHT BY JUANA) AND THE BLOOD OF THE MARTYRS. AGAIN, THE THEME OF FROM DEATH INTO LIFE!
The woman told me to go into the lake. I did,
RASA: HERE JUANA TOLD YOU TO ENTER INTO THIS NEW SPIRITUAL LIFE, AND YOU OBEYED. THE OBEDIENCE IS WHAT BROUGHT YOU INTO IT, INITIATED YOU. HAD YOU NOT OBEYED JUANA YOU WOULD NOT HAVE RECEIVED THE 'BAPTISM OF BLOOD.'
...and when I came out I was covered in leeches.
RASA: AS EXPLAINED BY BOTH JUANA AND TONY (WHO BOTH HAVE SOME AFRICAN ANCESTORS AND ARE AWARE OF THE ANCIENT TROPICAL RELIGIONS) LEECHES ARE GOOD! I SUSPECTED THIS WHEN I FIRST SAW THE DREAM, SEEING THAT TONY WAS HAPPY. IN THE OLD DAYS THE EUPROPEANS USED LEECHES TO DRAW OUT 'BAD BLOOD.' IT WAS A SUPERSTITION, BUT THE SYMBOL HOLDS UP. AFTER TONY ENTERED THE LIFE OF GRACE, OR AT THE SAME TIME AS HE DID, THE EVIL OR 'BAD BLOOD' WAS DRAWN OUT OF HIM. THIS IS WHAT MADE HIM HAPPY.
Then I woke up. I am so happy. I really think this means something.
RASA: IT CERTAINLY DOES. SHORTLY THEREAFTER, TONY, I DREAMED ABOUT YOU BEING BORN AGAIN AND THESE TWO DREAMS EXPLAIN IT. WONDERFUL, DELIGHTFUL, BLISSFUL, REJOICING DREAMS!
Tony Bluefeather
Love Is The Law
December 14, 2005
DISCUSSIONS ON
---
---