WOMEN NOW IN MAJORITY
U.S. CAMPUSES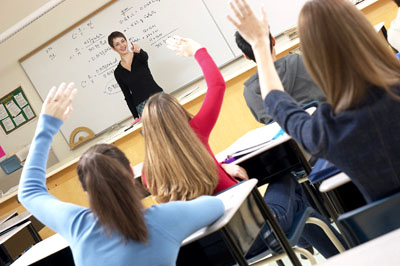 By Happynews Staff
Updated: 10/21/05
WASHINGTON, (UPI)
U.S. colleges and universities, once a male preserve, are now dominated by female students, USA Today reported Thursday.

Across the country, 43 percent of college students are men, even though men outnumber women slightly in the 18-24 age bracket in the overall population. In Minnesota last year, women achieved a milestone with more than half the degrees awarded in the state in every category from two-year associate's degrees to Ph.Ds and professional degrees.

Historically, women have been perceived as getting shortchanged in education. Now, more males than females drop out of both high school and college, and the gender gap holds across racial and income lines.

In addition, high-paying blue-collar jobs once available to men with only a high school degree -- and even to dropouts -- are hard to find.

The gender gap appears to have its upside.

Linda Sax, a professor at UCLA, told USA Today her study of student attitudes has found that at female-majority colleges both sexes get better grades.
Copyright 2005 by United Press International
---
---