GENDER GAP WIDENS
ON COLLEGE CAMPUSES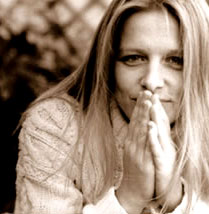 Melissa Batulis
Newschannel 36 ABC
Twin Tiers, NY

More than a hundred colleges and universities set up information tables around the Arnot Mall as part of College Information Day. It wasn't difficult to notice that at almost any one, at anytime, it was predominantly girls seeking information from recruiters.

"The guys will kind of walk by and not really stop in," said Billie Morrison, an admissions representative from Mercyhurst College in Erie.

Just an adolescent coincidence? Maybe. But, according to an article in USA Today, the greater interest among high school females in higher education is as much a trend as the clothes on their backs.
"The number of males applying to colleges, being admitted to colleges, that number has been decreasing over the years," said SUNY Oswego Associate Director of Admissions Dan Griffin.
Currently, the national average ratio of college men to women is 43 to 57. That shift is just starting to catch the attention of larger universities, but has a much greater impact on diversity at smaller schools.
"We're trying to talk to the guy population, kind of attract them," said Morrison.
Exceptions to this trend seem to be schools with hands-on programs, like technical and culinary institutes.
"We see more men on our campus than we do females and it's been that way for a couple of years," said Gina Augustin, a regiona rep for New England Culinary Institute.
One theory for a shrinking male population is that things like college brochures are typically directed at women's interests and learning styles. Now, some schools are playing up their athletic programs and traditionally male oriented majors in hopes of closing the gender gap.
"We're particularly looking at technology programming, engineering programs, both male and females should enter into those programs," explained Corning Community College Admissions Director Karen McCarthy.
Many say no, but the question remains, of all the information provided on a college application, could it be the check in the gender box that makes the biggest difference?
At smaller schools, it may Morrison explained.
"If we have a student that has the same grades as a girl, we might accept the guy over the girl because of that."
---
---