SCHOOLS GENDER GAP STILL
TO BE BRIDGED AS GIRLS OUTSHINE BOYS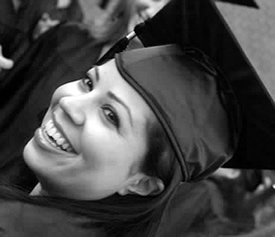 KEVIN SCHOFIELD
EDUCATION CORRESPONDENT
News.Scotsman.Com

GIRLS are still out-performing boys in Scotland's classrooms, according to new figures.
A detailed breakdown of this year's examination results showed that female pupils have maintained the gender gap in all qualifications.

The results come despite attempts by the Executive to reduce the difference in attainment levels between the sexes.
Yesterday's figures also revealed that East Renfrewshire Council was once again the top-performing local authority in the country when it comes to pupil pass rates.
According to the figures, which looked at pre-appeal results, 79 per cent of fourth-year girls passed five or more Standard Grades at general level or Intermediate 1 exams at C or better, compared with 73 per cent of boys.
In the fifth year, 25 per cent of girls passed three or more Highers compared to 19 per cent of boys.
And in the sixth year, 22 per cent of girls left school with five or more Highers, compared to 16 per cent of boys.
Broken down further, the figures show that 93 per cent of girls leave school with qualifications in English and maths, compared with 91 per cent of boys.
A spokeswoman for the Scottish Executive said ministers were introducing a range of initiatives aimed at closing the gender gap. She said: "We know that girls tend to out-perform boys in certain subjects and at certain stages, which is why we are targeting resources to reduce class sizes in the first two years of secondary school.
"We are also trying to make the curriculum more flexible and more interesting by introducing vocational courses.
"We're committed to driving up attainment for all pupils, girls and boys, and we're working towards that."
Glasgow City Council is experimenting with single-sex classes as part of an Executive-backed trial to see if that could close the gender gap. Jack McConnell, the First Minister, has given his backing to the move.
However, one leading academic yesterday said that the problem was not confined to Scotland and pointed out that the difference in attainment levels had not led to greater equality in other areas.
Dr Linda Croxford, of Edinburgh University, said: "We see this gender gap in England and Wales as well as elsewhere in Europe, so it's quite a wide issue.
"Girls do have a high achievement level, but the earnings gap between the genders is still wider than ever."
The findings also showed that pass rates in East Renfrewshire's state schools were better than elsewhere in the country across the board.
About 58 per cent of fourth-year pupils in the area gained five or more passes at Standard Grade or Intermediate 2, compared with 34 per cent for Scotland as a whole.
The proportion of East Renfrewshire pupils gaining three or more Highers in fifth year was 42 per cent - 20 percentage points more than the national figure.

---
---