IS THERE ANY HOPE FOR MEN? OR ARE THEY BEYOND REPAIR...
NATURAL SUPERIORITY OF WOMEN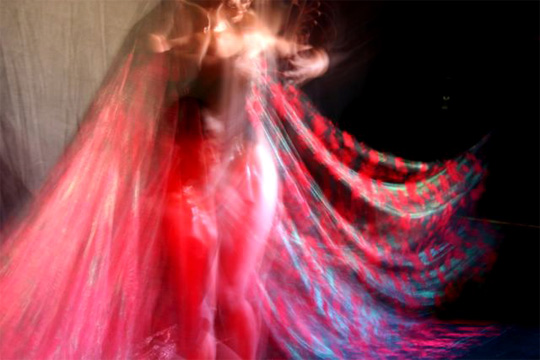 The Shaman
Shakti
Thanks to scholar of Matriarchy, Beata M., for Posting This
Excerpt from 'The Natural Superiority of Women' by the late Ashley Montagu
Comments from Rasa Von Werder, Founder, University of MotherGod Church
It is hard to believe that the observations of Ashley Montagu so long ago - (first published 1952) - could still be fresh and totally relevant today. It proves how far ahead of his time he was, and how much gratitude we owe to him. I certainly, as a young teen, seeing Ashley Montagu on 'Open End,' with an incredulous David Susskind interviewing him, (Ashley insisting on female superiority while David screws up his face in disbelief) was deeply influenced. Montagu was the first person I know of, in the mass media, (certainly television) to make that claim. Looking back, I am fired up with zeal that such appearances change lives. Someone on television, speaking intelligently, convincingly, of female superiority makes an impact.

In the sixties, this had never been done before. This was revolutionary. What crosses did Mr. Montagu have to suffer to proclaim the truth? What names was he called? Probably many knew of the existence of female superiority, but they weren't going to jump on a bandwagon for it. Montagu did, bless his soul. He is an icon, a spiritual maverick, who calls us to also put on the whole armor of God and go out there and fight the Patriarchal Satan. The lies of the devil live on, and they can only be dispelled by truth, and this truth can only be known by being preached. Over fifty years ago Ashley Montagu spoke, touching hearts, changing lives, liberating minds and bodies. Today, although it does not sound as alien as it did then, we still have some distance to go. The average person never heard of Ashley Montagu and is barely catching up to the idea of equality. When everyone knows and believes in female supremacy, then we will know that the Gospel of the Goddess has canvassed the whole earth.

CHAPTER 3
The Social Determinants of Biological "facts" and Social Consequences.

The male, in all societies, is at greater risk than the female. As Professor James Ritchie of the University of Wakaito, New Zealand, has pointed out, "The female, as she grows older and develops, has before her in more or less continuous relationship, the model of her mother. The man, as he grows
through life, begins his life also in primary relationship to a maternal object but he has to give it up, he has to leave off identification with the mother, he has to take on the full male role. Males have to switch identification during development, and all sorts of things can go wrong in this."
RASA: THIS IDENTIFICATION IS HARD IN COMING. A MALE IS FORCED TO SEVER THE BOND HE HAS WITH HIS MOM, (AT THE RISK OF BEING CALLED THE PEJORATIVE 'MAMMA'S BOY') AND HE HAS TO IDENTIFY WITH THE MALE.
NOW FREUD SAYS THIS IS NATURAL BIOLOGY AND PSYCHOLOGY. I SAY IT'S BALDERDASH. BOTH THE FEMALE AND MALE SHOULD REMAIN IN THE BOND TO THE MOTHER. IN TRUTH AND IN ALL TRUTH, THE WOMAN IS THE CAPABLE PARENT, WHO CONTAINS BOTH MASCULINE AND FEMININE TRAITS. THE ONLY THING SHE IS NOT, BY NATURE, IS HARD-HEARTED, INSENSITIVE AND CRUEL. (LEAVE THAT TO THE MALES CONDITIONED BY A PATRIARCHAL SOCIETY.)
THE WOMAN IS STRONG. SHE IS NOT A SISSY, AND SO WHY SHOULD A MALE BECOME A SISSY BY BEING BONDED TO HER?
TRUE, THE MOTHER REPRESENTS NURTURING. HOWEVER, WE ALL NEED THIS. THE BIGGEST, BOLDEST MAN NEEDS NURTURING, HOWEVER HIS APPEARENCE OR PERSONALITY CLAIMS TO THE CONTRARY. THERE IS A LITTLE CHILD INSIDE. THIS CHILD NEEDS GOD AND MOTHER-LOVE (ONE AND THE SAME!)
TO NURTURE IS NOT TO CREATE SISSIES, IF IT IS PROPERLY DONE. A REAL MOM LETS HER DAUGHTER AND SON GROW UP. A GOOD MOM WHO NURTURES, DOES, SOONER OR LATER, PUSH HER CHILDREN INTO THE REAL WORLD, PRETENDING SHE DOESN'T CARE. OF COURSE SHE CARES, AND SHE HAS HER EMOTIONAL FEELERS OUT THERE, HOLDING ONTO THEM. SHE DOES WANT THEM TO STAND ON THEIR OWN FEET, MALE AND FEMALE. SHE DOES NOT WANT TO CREATE AND DEVELOP ETERNAL CHILDREN, SHE WANTS THEM TO GROW UP.
PATRIARCHY SOMEHOW CONVEYS THAT CONNECTION TO THE MOTHER CAUSES RETARDATION IN GROWTH - CERTAINLY FOR THE MALES! THIS IS A LIE! (OF COURSE THERE IS SUCH A THING AS MOLLY CODDLING... I HAVE SEEN IT. CERTAINLY, MANY WOMEN DO FAVOR THEIR MALE ABOVE FEMALE CHILD, A DEPLORABLE CONDITION... AND THIS MALE GETS EVERY SUPPORT, WHILE THE FEMALE CHILD SINKS OR SWIMS. I HAVE SEEN IT TIME AND AGAIN, THAT WOMEN HAVE SOME KIND OF COMPLEX ABOUT THEIR SONS, AND WILL MOVE HEAVEN AND EARTH TO MAKE SURE THESE SONS MAKE IT IN THE WORLD. THEY ARE NOT SO CONCERNED ABOUT THE FEMALE, PERHAPS BECAUSE THEY HAVE MORE FAITH IN HER...BUT THESE ARE PERSONAL ISSUES. SOME WOMEN ARE FAIR.)
NOW HERE WE MUST CONSIDER THAT ALL WOMEN LIVE WITHIN A PATRIARCHAL MODEL AND MUST ADHERE TO IT. THAT IS TO SAY, THE WORLD EXPECTS MORE OF A MALE THAN A FEMALE, AND A MALE WHO DOES NOT SUCCEED IS LAUGHED AT AND SCORNED, WHILE A FEMALE IS TODAY, IN THE YEAR 2006, EXPECTED TO WORK - AND ALSO TO GET MARRIED - BUT SHE IS NOT EXPECTED TO RISE AS HIGH AS THE MALE. THEREFORE, A MOM JUST MIGHT PUSH THE MALE A BIT HARDER, MIGHT GIVE HIM MORE RESOURCES, TO TRY AND FIT IN WITH THE MODEL. THE MOM ALSO, IN HER HEART, USUALLY HOPES THE FEMALE WILL MARRY A RICH MAN TO EVEN OUT THE SCORE. THIS IS THE THINKING FROM LONG AGO, AND WOMEN WILL IN THE FUTURE BE PAID MORE THAN MEN, BUT WE'RE NOT THERE YET. WE LIVE IN A WORLD WHERE WOMEN EQUALLY QUALIFIED ARE PAID ABOUT 75% OF WHAT MEN ARE PAID, FOR THE SAME JOB.
AND SO, I DO ADMIT THAT WOMEN GENERALLY, TO MY OBSERVATION, SUPPORT THE
MALE A BIT MORE IN HIS CLIMB TOWARD SUCCESS. SHE IS TRYING TO MEET THE EXPECTATIONS OF SOCIETY, SO HE WILL NOT BE SHAMED. YOU CAN'T BLAME HER IN
THE PRESENT SOCIETAL CONDITIONS. IN REVERSE, SHE DOES NOT PUSH HER DAUGHTER AS HARD, BECAUSE WOMEN ARE NOT EXPECTED TO BECOME CEO'S JUST YET. WOMEN ARE NOT JUDGED AS HARSHLY IN THE AREA OF 'SUCCESS'.
IN THE AREA OF 'MOLLY CODDLING,' 'TURNING MEN INTO SISSIES' AND THE LIKE, THERE ARE TWO FACTORS HERE.
ONE, BOYS ARE NOT AS CAPABLE AS FEMALES TOWARD SENSITIVITY AND NURTURING. I DON'T NEED TO REFER TO ANY STUDIES, I HAVE OBSERVED LITTLE BOYS AND GIRLS HUNDREDS OF TIMES, AND WATCHED THE BEHAVIOR THAT SHOWS BOYS HAVE A QUALITY TOWARD CRUELTY AND DESTRUCTION, AND THEY TEND TO BE INSENSITIVE AND ENJOY INFLICTING HARM. GIRLS ARE THE OPPOSITE'
NOW FOR SOCIETY TO TELL US THAT BOYS SHOULD BE TORN OFF FROM THEIR MOTHER'S AND NOT 'TURNED INTO SISSIES' MEANS THE SOCIAL ORDER WANTS US TO REINFORCE THOSE HARD-HEARTED TRAITS ALL THE MORE. WHILE THE TRUTH IS, IF WE WANT PEACE AND HAPPINESS ON THE PLANET, WHAT LITTLE TENDERNESS BOYS HAVE SHOULD BE ENCOURAGED. THEY SHOULD BE PUNISHED FOR MISBEHAVIOR AND REWARDED FOR KINDNESS. BUT IT ISN'T SO, AND WE HAVE THE ADAGE 'BOYS WILL BE BOYS.'
IT IS EXPECTED OF THEM TO BE CRUEL AND COLD HEARTED TOWARD PEOPLE AND ANIMALS. PATRIARCHY WANTS THE NEGATIVE REINFORCED, AND OF COURSE, THEY WANT THEM TO BOND WITH COLD, MEAN DADS (50 % OF GIRLS ARE ABUSED BY THESE DADS, AND 25% OF BOYS) AND BECOME, IN THE FUTURE, THE MONSTERS AND WANKERS MANY MEN ARE. PATRIARCHY HAS A STAKE IN THE HARDNESS OF MEN - IT IS THE CALLOUSNESS NEEDED TO INFLICT CRUELTY, AND THEREFORE, EXOITATION ON WOMEN AND CHILDREN. AND IT IS A QUALITY NEEDED FOR AGGRESSIVE WARFARE. YOU CANNOT BE A KIND, SENSITIVE SOUL, AND PICK UP A GUN TO KILL PEOPLE WHO NEVER DID ANYTHING TO YOU.
AND ALL OF THIS COMES BACK TO 'DON'T BE A SISSY'; TRANSLATION - DON'T HAVE ANY FEELINGS. STEEL YOURSELF OFF FROM THEM, AND YOU'LL DO WELL AS A PATRIARCH.

And unfortunately, they frequently do. The male has a much more difficult time than the female in growing up and separating himself from the loving mother and in identifying himself with a father with whom he is nowhere nearly as deeply involved as he remains with his mother.
RASA: HOW CAN A BOY OR A GIRL BE DEEPLY INVOLVED WITH A FATHER, WHO BY NATURE, IS NOT A PARENT? HE IS BASICALLY A TEASPOON OF SPERM, ALL SET TO SPREAD HIS SEED ALL OVER THE WORLD; THAT IS HIS INTENTION. A MAN DOES NOT BY NATURE NURTURE. HE IS A FERTILIZER, A GIVER OF SPERM. IF YOU LOOK AT MARRIAGES, YOU WILL SEE IT IS SELF EVIDENT, THAT MEN DO NOT WANT MONOGAMY. IN EUROPE AND LATIN COUNTRIES ALL MEN HAVE WIVES AND MISTRESSES. IN THE UNITED STATES, THEY GET WHATEVER THEY CAN WHEREVER. MEN DO NOT WANT WIVES, THEY WANT WOMEN.
THE WIFE, TO A MAN, IS HIS MOM. ONCE THEY ARE HITCHED AND THE HONEYMOON IS OVER, IT'S BACK TO BACHELORDHOOD. HE BEGINS ROAMING AROUND, LOOKING TO DO HIS NATURAL FUNCTION. MY STATEMENT HERE IS NOT A MORAL ISSUE, IT IS A FACT OF LIFE AND INSTINCT. I AM NOT JUDGING THE MAN FOR HIS SEX NEEDS, I AM JUDGING HIM FOR THE PRETENSE THAT HE IS A REAL HUSBAND AND FATHER. HE IS NOT. HE IS ANOTHER CHILD OF THE WOMAN HE CALLS HIS WIFE. LOOKING AT HIM AS
THE LEADER OF THE FAMILY IS A SHAM AND A PRETENSE WHICH PATRIARCHY DEMANDS, AND SOME WOMEN ARE DUMB ENOUGH TO BELIEVE. HE IS A 'WHOREMASTER.' HIS LIFE REVOLVES AROUND SEX AND THE NEED FOR NURTURING FROM FEMALE. AT HOME, WIFEY TAKES CARE OF HIS NURTURING NEEDS. COOKS, CLEANS, BREEDS, ETC. OUTSIDE THERE IS THE SEX TRADE OR THE NEIGHBOR'S WIFE OR WHOEVER, AND THIS SATISFIES HIS YEN FOR EXCITEMENT. (HE IS WAY ABOVE AND OVER THE CHILD ABUSER WHO ENJOYS STAYING HOME FOR THAT PURPOSE!) SO BE IT, THAT IS THE WAY HE IS. BUT TO PRETEND THAT HE IS A 'REAL MAN' IN THE WAY SOCIETY PRETENDS HE IS, THAT IS MY OBJECTION.
AND FOR THE MALE TO BOND WITH THIS SHAM CALLED 'FATHER' SIMPLY MEANS HE WILL TURN HIS BACK ON ALL HOPE TOWARD SENSITIVITY, TENDERNESS, SPIRITUALITY AND FAIRNESS, AND CONTINUE THE CYCLE OF BEING A PATRIARCHAL MACHINE, GENERATION AFTER GENERATION. HIS FATE IS OBSESSION WITH CARS AND MACHINES TO OFFSET HIS FEELING OF POWERLESSNESS; MONEY, TO OFFSET HIS FEELING OF INSECURITY; AND WOMEN, TO FILL HIM UP WITH THE MATERNITY (MATERNITY INCLUDES TACTILE FEELINGS LIKE MASSAGE, STROKING, PETTING, TOUCHING, STIMULATING AND FOR AN ADULT, SEX) THAT HE CRAVES. HE BUYS ALL THIS, INCLUDING WOMEN, WITH THE MONEY THAT AN UNFAIR SYSTEM BEQUEATHES. WITH ALL THESE SUPPORTS HE CAN STAND TALL FOR A WHILE, SECURE IN THE SHALLOW PLACE WHERE THE SATISFACTION OF THESE THINGS - ILL GOTTEN IN A PATRIARCHAL WORLD - WILL GIVE HIM. HE WILL MOVE WITHIN THIS SPIRITUAL BOTTOMLAND, WITHOUT WORRY TOWARD THE SYSTEM WHICH PUT HIM ON THE HEADS AND SHOULDERS OF THE DEFENSELESS, THE WEAK, THE POOR, THROUGH VIOLENCE AND INJUSTICE. IT IS NOT DEMOCRAT VS REPUBLICAN OR SOCIALISM VS CAPITALISM THAT IS THE PROBLEM, IT IS MALE VS FEMALE. IT IS PATRIARCHY VS MATRIARCHY WHICH IS THE PROBLEM. THIS IS THE WORLD THE MALE IS GROOMED AND DOOMED INTO, BY BONDING WITH THE MALE.
This often puts a strain upon him. The switch identification he is called upon to make results in an enduring conflict. This he usually seeks to resolve by, in part, rejecting the mother and relegating her to a status inferior to that which he has, so to speak, been thrust. Masculine anti feminism can be regarded as a reaction-formation designed to oppose the strong unconscious trend toward Mother-worship.
RASA: MOTHER WORSHIP IS THE POSITIVE ANSWER TO ALL THIS. I HAVE SEEN WALT DISNEY MOVIES GROOMING MALES TO TURN AGAINST MOM. IT WAS MY HABIT TO WATCH THE DISNEY CHANNEL WHEN I DID WATCH TELEVISION FOR A WHILE, BEFORE THE ANIMAL PLANET STATION BECAME AVAILABLE. MAKE NO MISTAKE THAT THE MOST 'INNOCENT' VENUES, EVEN CARTOONS, ARE GROOMING CHILDREN TOWARD THEIR RESPECTIVE PATRIARCHAL ROLES. MALES HAVE TO TURN THEIR BACK ON MOM IN ORDER TO 'BE MEN'. THEY NEVER BECOME MEN, UNLESS MEN ARE MONSTERS. THEY DO NOT, IN MANY CASES, BECOME THE CREATURES GOD HAS CALLED THEM TO BE. CERTAINLY NOT WITH THE HELP OF PATRIARCHY. BY WORSHIPPING THE MOTHER IMAGE, IS THE ONLY HOPE OF MANKIND... AND I MIGHT ADD HERE THAT JESUS CHRIST IS THE MOTHER IMAGE, CERTAINLY NO PATRIARCH! - A REVOLUTIONARY WHO GAVE WOMEN EQUAL RIGHTS! HE IS NOTHING IF NOT MATERNAL. HE IS THE HEN HIDING THE BABY CHICKS UNDER HIS WINGS. ('OH JERUSALEM, HOW I LONGED TO TAKE YOU UNDER MY WINGS LIKE A HEN WITH HER CHICKS.') NEVER, DID JESUS TEACH FOR MALE TO DOMINATE FEMALE, NOR FOR HUMANS TO EXPLOIT ANIMALS. (WHATEVER YOU DO TO THE LEAST OF THESE, YOU DO TO ME (GOD).

When the male's defenses are down, when he is in extremis, when he is dying, his last like his first word, is likely to be "Mother", in a resurgence of his feeling for the mother he has never really repudiated, but from whom, at the overt level, he had been forced to disengage himself.
RASA: AH, YES, THE MALE HAS SOUGHT 'MOTHER' EVERYWHERE, WHILE SPITTING AT HER. HE SEEKS HER IN HER BREASTS, TITS, BAZOOMBAS, HAIRY CROTCH, HE SEEKS HER IN HER 'TITS AND ASS,' HE SEEKS HER WHEREVER THE BEAUTY OF WOMEN IS SHOWN. BUT HE DISPARAGES HIS MOTHER. SECRETLY IN HIS HEART, HE WORSHIPS, ADORES AND FEARS HER. BUT HE IS WHISTLING IN THE DARK WHEN HE CALLS MOTHER, 'SLUT', 'WHORE,' 'HOOKER' AND SUCKLIKE. HE SEEKS HER HIGH AND LOW, AND IN ALL PLACES HIS EYES SEARCH FOR HER, LOVING HER AND HATING HER. HE HAS DENIED HER, BUT HE CARRIES THE NEED OF HER IN HIS HEAD, HIS HEART AND HIS GLANDS. HIS SOUL CRIES OUT FOR HER WHILE HE WORSHIPS A MALE GOD, THE GOD WHOSE IMAGE HAS NO BREASTS OR VAGINA. HOW CAN THIS GOD THEN GIVE BIRTH AND NURTURE?

The trauma of rejection and separation from his mother, with whom he was most involved
RASA: I LIKE THE WAY MONTAGU SAYS SO BEAUTIFULLY, 'WITH WHOM HE WAS MOST INVOLVED.'
WHAT DOES 'INVOLVED' MEAN? IT MEANS HE WAS TOTALLY DEPENDENT ON HER PHYSICALLY, EMOTIONALLY, AND SPIRITUALLY. IN EVERY WAY. NOW SUDDENLY HE MUST TURN HIS BACK ON THE MOTHER WHO GAVE HIM EVERYTHING, THE ONE WHO REPRESENTED ALL GOOD, AND HE MUST SET HIMSELF UP AS THE KING WITH HER, AND ALL LIKE HER, AS THE SLAVE! THIS IDEA IS SO UNREASONABLE, SO CONTRARY TO NATURE AND REALITY, THAT IT IS NO WONDER MALES SUFFER EXTREMEL PSYCHOLOGICAL PROBLEMS AND ACT ACCORDINGLY.
...and whom he most trusted, constitutes an enduring frustration, and the reaction to frustration is usually aggressiveness toward the generalized representation of the frustrating object.
RASA: IT SEEMS TO ME HE LEARNS TO HATE THAT WHICH HE HAS REJECTED; HIS OWN MOTHER. THERE IS A STIGMA ATTACHED TO MOTHERLOVE, IT IS BEING CALLED A 'MAMA'S BOY,' WHICH MEANS 'WEAKLING.' IN ORDER TO PROVE HIS MANHOOD, HE HAS TO REJECT THE LOVE OF HIS OWN MOTHER. HERE ASHLEY MONTAGU HAS GREAT INSIGHT.
IF A PERSON NEEDS TO REJECT SOMEONE, SOMETHING, HE NEEDS TO DISPARAGE THE
ONE REJECTED, HE NEEDS TO TAKE THE VALUE OUT OF IT. NEVER MIND WORSHIP, DEVOTION, RESPECT. HE HAS TO DETHRONE HIS OWN MOM, THE SYMBOL OF MOTHERGOD. (MAKE NO MISTAKE, MOM IS GOD TO THE INFANT.) NOW HE TAKES MOTHER DOWN FROM THE PEDESTAL AND HE IS INTRODUCED TO A FATHER GOD - AN IMAGE THAT SHOULD NOT EXIST BECAUSE IT PATENTLY DOES NOT MAKE SENSE. (MALE HAS NO REPRODUCTIVE ABILITY, HE CAN ONLY GIVE HIS DNA TO A FEMALE TO REPRODUCE.) WHAT IS THE RESULT OF WHAT HE HAS DONE?
This for the most part has to be repressed, but may later express itself in many ways toward women.
RASA: AS I HAVE EXPLAINED IN 'WORSHIP OF BEAUTIFUL WOMEN IS HUNGER FOR MOTHERGOD', THE REPRESSION OF WORSHIP OF FEMALE HAS SURFACED IN UNDERGROUND AND IN OVERGROUND WAYS.
UNDERGROUND IS THE ADORATION OF WOMEN AS ICONS OF DEVOTION AND LOVE; ALL THEIR BODY PARTS, THEIR STRENGTH, THEIR BEAUTY, THEIR DOMINANCE, ETC. THIS HAPPENS IN THE SEX TRADE AND PERSONAL AFFAIRS.
OVERGROUND OR OVERTLY THERE IS THE OBSESSION WITH FEMALE BEAUTY IN THE MEDIA, ADVERTISING AND ALL IMAGES EVERYWHERE. BUT IN THE CULTURE NONE OF THIS IS CALLED 'WORSHIP' (THE WAY IT IS UNDERGROUND) BUT RATHER A PREOCCUPATION WITH 'SEX.' WOMEN HAVE BEEN REDUCED TO NO MORE THAN 'SEX',
MEANING 'ORGASM.' EVEN IN THIS DESCRIPTION, THEY ARE DISPARAGED, PUT DOWN.
WOMEN ARE A GARBAGE DISPOSAL FOR SPERM, OR SOMEONE TO WANK OFF ON. THEY ARE USED BUT NOT RESPECTED. THEY ARE EXPLOITED, NOT LOVED.
IT IS ONLY IN HIS UNCONSCIOUS HIDDEN FEELINGS THAT THE MAN COMES 'CRAWLING' TO THE BEAUTY, THE DOMINANT, THE POWERFUL, AND WHEN HE HAS HAD HIS WAY WITH HER, MORE OFTEN THAN NOT, HE STANDS UP ON HIS HAUNCHES IN A PATRIARCHAL WORLD AND REPUDIATES HER AGAIN. SHE IS HIS BACK DOOR NEED WHICH HE CANNOT ADMIT - THIS NEED TO WORSHIP.

A deep bitterness toward women, expressed in various misogynistic ways, such as contempt, sexual harassment, battering, rape, cruelty, and murder, may result.
RASA: THIS IS AN INTERESTING RESULT OF WORSHIP TURNED INTO DESTRUCTION. CAN IT BE TRUE? WHY IS HE TURNING ON THE ONE HE NEEDS? BECAUSE HE CANNOT ADMIT HIS NEED. HE CANNOT ADMIT THAT HE IS NEEDY, DEPENDENT, AT THE MERCY OF THE FEMALE. HE CANNOT SURVIVE WITHOUT HER. DOES THIS NEED THEN TURN INTO HATE AND RAGE? APPARANTLY.
WHY DO BOYS STAND IN THE SCHOOLYARD OR STREET CORNER WATCHING ALL THE
GIRLS GO BY MAKING DIRTY REMARKS INSTEAD OF BOWING TO THEM REVERENTLY? IT HAS TO BE BECAUSE OF CULTURE TELLING THEM TO. PATRIARCHY MAKES MEN REPUDIATE - REJECT - DISPARAGE AND DISRESPECT WOMEN. AND SO, THIS COULD BE A LARGE PORTION OF THE CRIMES AGAINST WOMEN.
It is today well established that rape is not a sexual crime, but a crime of violence against women,
RASA: OBVIOUSLY THIS TRUTH HAS BEEN LONG KNOWN, SINCE MONTAGU FIRST PUBLISHED THIS BOOK IN 1952. WHAT IS THE DIFFERENCE BETWEEN A CRIME OF SEX AND A CRIME OF VIOLENCE?
IT IS INTERESTING TO ASK, WHAT KIND OF A CRIME IS IT TO MOLEST CHILDREN? IS IT ALSO VIOLENCE OR IS IT CONSIDERED SEX? IN MONTAGU'S DAY (AT THE TIME OF THIS BOOK) CHILD ABUSE WAS NOT WELL KNOWN OR TALKED ABOUT. IT EXISTED, BUT IT WAS NOT OPENLY DISCUSSED. THE AVERAGE PERSON DID NOT KNOW THE DEGREE AND THE MAGNITUDE OF IT. HOW DOES THE ABUSE OF CHILDREN SQUARE INTO THIS FACT OF VIOLENCE VS SEX?
I BELIEVE ALL THESE CRIMES SIGNIFY HATE. ONE COULD NOT LOVE A CHILD AND AT THE SAME TIME EXPLOIT AND ABUSE THAT CHILD. THERE HAS TO BE INDIFFERENCE, INSENSITIVITY AND HATE. CHILDREN ARE EQUALLY AFFECTED BY PATRIARCHAL CRUELTY, MAKE NO MISTAKE ABOUT THAT, AND MALES ARE AT RISK ALMOST AS MUCH AS FEMALES; AND MOST OF ALL WHEN THEY ARE YOUNG.
...suggesting that the cause of rape is in many cases due to the disordering maternal rejection. Mothers and educators need to be aware of this.
RASA: IT SEEMS LIKE THEY HAVE TO TURN THEIR BACKS ON MOM AND THEREBY START ABUSING WOMEN AND CHILDREN. THAT IS THE NATURAL PROGRESSION OF THIS BONDING WITH MEN.
Since greater size and physical power are overt evidences of masculinity, boys are in most cultures of the Western world encouraged to demonstrate their superior masculinity by indulging in so-called games or sports. Sports such as football, baseball, ice hockey, boxing, wrestling, rugby, and similar activities, are calculated to underscore the inferior power of girls.
RASA: THANK GOD KELLIE EVERTS WENT ABOVE THE HEADS OF THE BODYBUILDING ESTABLISHMENT TO CREATE THE ACCEPTANCE OF FEMALE BODYBUILDING. IT CHANGED THAT PARADIGM COMPLETELY.
Boys are encouraged to be rough and tough, to play with guns and other weapons of destruction and indulge in sports that are rugged. In a society where the "strong" tend to be destructive even to the point of destroying themselves, it is obvious as advantage not to be inclined to muscular aggressiveness. As the distinguished zoologist Professor Jon Berrill of MCGill University has said, "Men and boys are troublesome creatures, but being larger, stronger, and louder than the females, they have succeeded in putting over the biggest bluff on the earth has ever seen."
RASA: PLEASE NOTE THAT WOMEN ARE NOW GETTING MORE AGGRESSIVE AND MEN LESS SO. (MANY FACTORS NOT THE LEAST OF WHICH IS POLLUTION IN THE WATER IS FEMINIZING BOYS) AGGRESSION IN A FEMALE IS NOT THE SAME AS IN THE MALE, IT DOES NOT CARRY THE SAME STUPIDITY. WOMEN DO NEED TO BE AGGRESSIVE TO PROTECT THEMSELVES, THEIR CHILDREN, AND ALL LIFE ON THE PLANET. THIS DOES NOT MEAN THEY HAVE TO GO TO BARS AND PUNCH PEOPLE OUT. BY AGGRESSION I MEAN COURAGE, FEARLESSNESS AGAINST THE FOE. I MEAN FIGHTING BACK, I MEAN GOING IN THERE AND SWINGING VERBALLY AND SPIRITUALLY, OR PHYSICALLY IF NEED BE.

Men have been perplexed and scared for a long time, and like most scared and confused creatures conscious of their physical superiority to the opposite sex or to members of their own sex, they are likely to take on something of the character of the bully. Men have browbeaten and physically and mentally abused women for ages, and one of the subtlest of the ways in which they have accomplished this has been through the development of elaborate codes of chivalry and etiquette. The forms of chivalry and etiquette, though they may have been and may continue to be valued by women, were originally not really intended as friendly acts. They really represent ritualized performances by Henry the Eighth,
RASA: YES, HENRY THE EIGHTH. WHEN HE WASN'T CHOPPING OFF THEIR HEADS, HE WAS BOWING TO THEM? THE ONLY WOMAN WHO GOT AWAY WAS BY PLEADING FEMALE INFERIORITY. HER OPINIONS COUNTED FOR NOUGHT, AS SHE WAS ONLY A WOMAN, SO WHY KILL HER FOR HER RELIGOUS IDEAS? HENRY AGREED AND LET HER LIVE. WHAT CHIVALRY.
...a patronizing superior who, in effect, is saying: "As your superior, I am called upon to give you my support and make things easier for you. You, as an inferior person, are in all respects less capable than I; and as long as you continue to recognize the facts and remain submissive and dependent, I will continue to show you the respect you believe you deserve." Chivalry was thus a kind of fictitious benevolence, the gloss put by good manners on selfishness, self-conceit, and contempt for the rights of women. Observe how chivalry and the ordinary rules of politeness break down as soon as women begin to compete with men on their own home ground.
RASA: AS A WOMAN I HAVE OBSERVED THAT AS SOON AS I ASSERT MYSELF OR CLAIM MY OWN DIGNITY, THERE IS HOSTILITY. AND WHEN I DISCUSS FEMALE SUPERIORITY WITH WOMEN, THEIR MEN GO ABSOLUTELY CRAZY. SHORT OF THREATENING TO ASSASINATE ME, THEY DO ALL THEY CAN TO INTIMIDATE ME AND DISSUADE THEIR WOMEN FROM EVER SEEING ME AGAIN. MANY TIMES THIS HAS WORKED AND I HAVE LOST MANY A LADY FRIEND. BUT NOT BEFORE THE FRIGHTENED MALE GAVE HER ALL SORTS OF FAVORS AND GIFTS, AS MY LECTURES SCARED HIM INTO RESPECTING HER FOR THE TIME BEING.
In short, when one could keep women in their "proper" place, chivalry was a useful device, but when women begin to assert themselves as equals chivalry is no longer deemed to serve a useful purpose.
RASA: NO, NOW INSTEAD OF BOWING AND SCRAPING, AND GIVING THEIR CLOAKS FOR US TO WALK OVER, THEY ARE BEATING THE CRAP OUT OF US BECAUSE WE WANT OUR RIGHTS.

This is not to deny, however, that the chivalry of many men has been a genuine unconscious or conscious recognition of the value and quality of women, and the debt of men to women.

Excerpt from Chapter 12---Mutual Aid

The tragedy is that Modern men are caught up in the web of a tradition they never made---a tradition that came to them as part of their social heredity but that they most often believe to be part of the biological order of things.
RASA: INDEED THIS IS A DIFFICULT HURDLE FOR BOTH SEXES TO OVERCOME. WOMEN ARE AS CONFUSED AS MEN. THEY GROW UP BEING TOLD ALL THESE LIES, AND HOW CAN THEY SEE THE LIGHT? THEIR INNER FEELINGS TELL THEM THEY ARE SUPERIOR, BUT ALL OF SOCIETY AROUND THEM PUTS THEM AS SECOND BEST, WITH ALL KINDS OF SPECIOUS ARGUMENTS WHY IT IS THAT WAY. WHAT CAN SHE DO?
But if men were conditioned to the truth, if they were afforded opportunities for studying and learning the facts, and if they were brought up in a society that hung the question marks on antiquated traditions and on ideas that have been taken for granted, they might successfully disentangle themselves from the web of false traditional beliefs concerning women as well as themselves.

RASA: WITH THE HELP OF PEOPLE LIKE ASHLEY MONTAGU AND MANY OTHERS, ALL THIS HAS BEEN HAPPENING AND CHANGES ARE BEING WROUGHT.
People have deep investments in their own illusions.
RASA: OF COURSE, IF A MALE FINDS HIMSELF WITHIN A SYSTEM THAT GIVES HIM THE MOST PRIVILEGES AND THE LEAST PUNISHMENTS, IS HE GOING TO FIGHT TO DISMANTLE THIS? CERTAINLY NOT. IT HAS ALWAYS BEEN UP TO THE WOMEN TO FIGHT THIS BATTLE. UNTIL THEY ARE WILLING TO DO SO, DON'T EXPECT MEN TO DO SQUAT. IT IS AN ONGOING FIGHT THAT WILL CONTINUE FOR A LONG TIME. EVEN WHEN MATRIARCHY DOES GET ESTABLISHED, MEN WILL CONTINUE TO FIGHT TO USURP IT. THE CONFLICT WILL NEVER END.
It is, however, not only a matter of disentangling oneself from the entanglements of the old and fallacious ideas and practices, but a question of also adjusting oneself to a new conception of the relations between the sexes.
RASA: I HAVE SPOKEN OF THIS IN 'THE FUTURE OF MALE-FEMALE RELATIONSHIPS.' THESE ADJUSTMENTS WILL BE IMMENSE.
In these tasks women and men will have to work together; they will need to cooperate; and by doing so they can free each other from the shackles that have bound them for so long.
RASA: THERE WILL BE NO OTHER CHOICE.
By working together in harmony, women and men will confer the greatest benefits upon each other and upon the whole of humanity.

I thoroughly agree with Carolyn Heilbrun, who, in her book "Toward a recognition of Androgyny", has pointed out the dangers of an ideal of masculinity that emphasizes the characteristics of competitiveness, aggressiveness and defensiveness. By placing such men in positions of power, we have greatly endangered our survival and ensured such tragedies as Vietnam and will continue in the brutalizing environment of the manmade world. The traits that men have called feminine----gentleness, tenderness, loving kindness are human traits, and they are the very traits that males need to be conditioned in and need to develop if they are ever to be returned to a semblance of humanity.
RASA: EVER SO SLOWLY, TENDERNESS IS BEING INSTILLED IN MEN. IT WILL HAVE TO BE WORKED ON STRONGLY WHEN MATRIARCHY COMES INTO FLOWER, FROM THE CRADLE UP. MEN WILL HAVE TO BE CONDITIONED AWAY FROM THE BRUTALITY TO WHICH THEY SEEM DESTINED. THEY CAN BE CHANGED, BUT NEVER IN A PATRIARCHY, WHICH DEPENDS ON SUCH TRAITS.
---
---