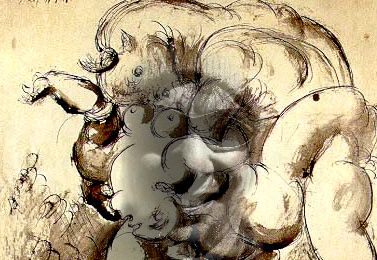 MEN WHO TAKE ACID SHOULDN'T THROW STONES
ANTI-JODY LINKS:
Guruphiliac Jody Radzik & Gerald Moreno Profiles Jody Radzik
FOREWORD BY RASA VON WERDER
All that he is famous for is the Gurus he attacks. He slanders Great Souls, hungering for their fame, begging to stand in the Glow of those who are accomplished. Someone said to me,
'Why write about the man? He's a nonentity.'
I never intended to. No matter what vile he threw at me, it didn't make a dent. My devotees continued to love me - and I got even more as a result of being 'trashed' on Guru Ratings.
But men who wear dresses shouldn't throw stones. And who have fried brains should also keep their mouths shut.
Payback is a Bitch. Sooner or later, what goes around comes around. Will the real Jody Radzik please stand up?
THE TRUTH BEHIND GURUPHILIAC JODY RADZIK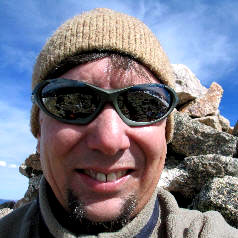 (Article, information, donated by friends)

Guru Basher Jody, aka Jody Radzik, is a mere blogger, or muckraker in more accurate terms, who runs guruphiliac.blogspot.com. Being known by those in-the-know within the online Yoga community his blog is dedicated to "showing the world that even the divine poop on a toilet like us." Some might feel this to be a noble cause given accounts of gurus who have run ashrams which more closely resemble mind control cults.
Fair enough. Yet Jody and his like goons have gone above and beyond the task of bringing forth knowledge to the public of the personal details of many gurus but instead have completely forsaken the concept of responsible objective journalism and have immersed themselves in full-fledged slander and unbased discrediting with no scruples against posting blatant lies about these gurus.
Though the 'net is a free realm for this type of posting it's time to turn the tables and give Jody Radzik a dose of his very own medicine. We now ask the readers to take a look at some of the results which comes up with some clever Googling of Jody's name, and apparently he panned out to be quite the "ecstactic" celebrity. We pose the question, with the colorful track record of someone like the cross-dressing Jody, is he really someone qualified and credible to be taking spiritual advice from?
"Let's review the facts!"
RAVES, ECSTASY & YOUNG GIRLS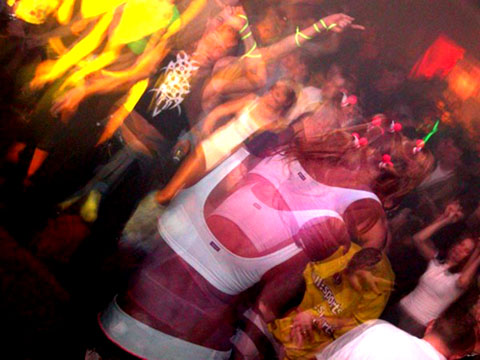 A link to 'Tweak Disco' in Santa Fe, a rave (house parties of techno music and dancing fueled by drugs such as Ecstasy) organizing site in New Mexico, where he lives, featuring photos taken by non other than Jody Radzik. Depicted are many photos, notably of 30 year old men and seemingly underage girls, dancing infused with alcohol and MDMA (Ecstasy). This site & photos are dated July 2004.
IS JODY STILL INFUENCING THE YOUNG WITH DRUGS?
And apparently he's still at it; SiteSantaFe.org appears to be a local site which Jody works as (at least a special events) photographer for. The following includes photos taken by Jody of and for a December 31st 2005 rave (dance and drugs) in Santa Fe:
Check the photo credits to relieve any discrepancies and similarly check out the clientele within the photos. Teenage to late twenties fun in itself but is this the type of person who can discern the validity of a Guru's? Is this a man who can decide which Gurus have virtue and those that don't - which Gurus are level headed and which aren't.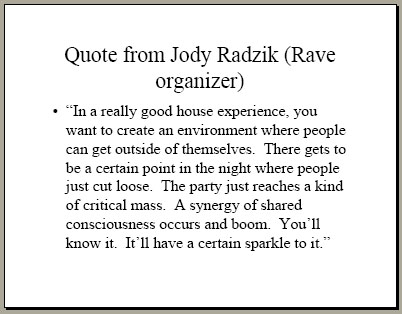 http://www.princeton.edu/~mbhansen/eng377/lecture20.pdf
A compendium of quotes on rave/house culture even lists Jody as "rave organizer"
JODY ECSTASY-DRUG GURU!
JODY TALKS ABOUT DRUG-INDUCED BRAIN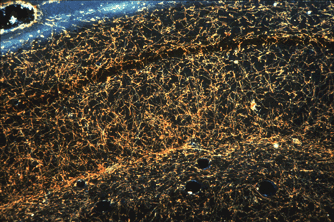 http://www.levity.com/markdery/mcluhan.html
Makes reference to an early 1990's Rolling Stone piece "on smart drugs and rave culture", identifying Jody as,
" 'one of the [rave] crowd's resident gurus,' [who] believes that "'[t]he planet is waking up...Humans are the brain cells. The axons of the nerve cells are the telephone lines.'"'"
Now that advaita is Outta This World!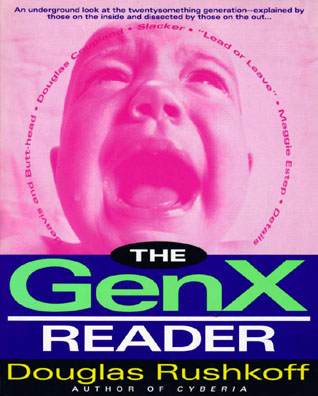 http://www.rushkoff.com/genxreader.html
Jody in print; 'The GenX Reader' by Douglas Rushkoff (which brings up to the below), cites a chapter dedicated to "Jody Radzik, promoter of Californian raves in the 1990s, writes "Rave On", a 'how to'. Jody blogs on gurus at Guruphiliac."

JODY DANCES IN RAVES, CYBERSPACE & THELEMA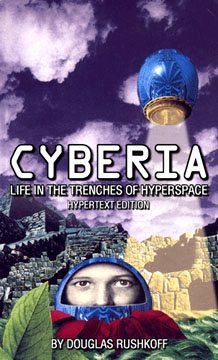 (THELEMA DOES NOT RECOGNIZE GOD, FUNDAMENTALISTS AND MOST
RELIGIOUS PEOPLE CALL THIS STUFF DEMONIC)
http://www.rushkoff.com/cyberia/
Coinciding, the above links to an e-book version of 'Cyberia: Life in the Trenches of Hyperspace' by Douglass Rushkoff, also available for purchase on Amazon for approximately $20.00 via:
http://www.amazon.com/gp/product/1903083249/ref=pd_kar_gw_1/002-4587582-5008800?%5Fencoding=UTF8&v=glance&n=283155
Rushkoff chronicles the early 1990's techno & house rave subculture's esoteric fascination with techno, cyberspace and hacking infused with the hamhanded interpretation of the Thelemic practices styled after Aleister Crowley, including but not limited to astral projection and tantra, mixed with the alleged soul-releasing drug MDMA (Ecstasy) which Jody is a quoted advocate of.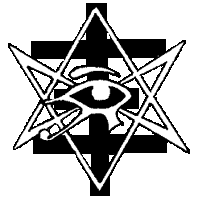 The details of Jody's personal life are abundant and many with a particularly interesting revelation that before Jody turned down the volume on his acid trip "Thelema" which led to his place in the much more mild community of Yoga, Jody was a member of "Thee Temple ov Psychick Youth" founded by now post-op sex change Industrial music magnate Genesis P-Orridge (whom Rushkoff wrote collaborated and a book on).

Their official website, a cheap ecstasy- inspired knock-off of Crowley's OTO which can only be alluring until the trip wears off.
Radzik and Rushkoff were apparently good friends, using each other (the extent and involvement of which we'll up to the reader's speculation) for the furtherance of both of their own agendas. Rushkoff goes so far as to cite Jody in his blog archives of Rushkoff.com that:
"My good friend Jody Radzik - the guy who first introduced me to raves, actually - started up a blog this year. Jody is about the most loving and optimistic person I've ever known. That's why I was surprised that instead of touting a new spiritual or cultural phenomenon, Radzik had decided to bash one."
The above in reference to the creation of Guruphiliac.com, Jody's holier or, as he may even describe, shittier than thou smear blog. Note specifically Rushkoff's description of Jody as "the guy who first introduced me to raves"

IS JODY HOME GROWN?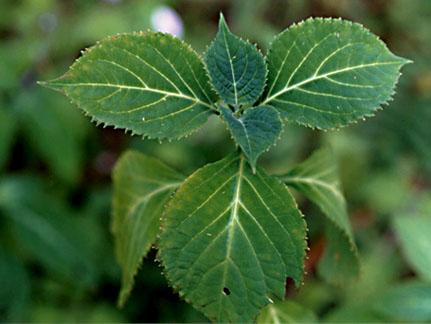 http://www.totse.com/en/drugs/rare_and_exotic_drugs/coleus.html

It's nothing new that drug and hallucinogens have been an ingredient in primitive religious rites and subsequently bastardized in the quasi-occult rituals conducted by the aforementioned kids of rave culture, but what is new is that cross dressing Ms. Radzik is on public 'net record of being involved.
"Jody_Radzik@morph.com (Jody Radzik) writes: I just read that this common houseplant [Salvia Divinoram] has hallucinogenic properties? Does anyone know about this and if so could you share it with us? Thanx."
His name listed, though short in mention and currently dated, freezes on record, mid-conversation, Jody's involvement in the drug subculture of home-grown hallucinogens. You still like dredging up the past, eh?
The site, http://www.totse.com/ or Temple of the Screaming Electron, is a repository of largely illicit and illegal information, a la a non-explosives Anarchist Cookbook (but does contain material of that nature as well), dealing with hallucinogenic drugs, home grown psychedelics, hacking, ufo's, crop circles and erotic fiction, included but not limited to BDSM, incest, gay relationships, scat and zoophilia. It may not be his own creation but he does like to play the game of 'guilty by association' himself.

CONCLUSION
Stay away from Jody Radzik. Keep your children away from Jody Radzik. And don't believe a word he says.
Rasa Von Werder
March 15, 2006