BELOVED MEMBERS CALL TO WAR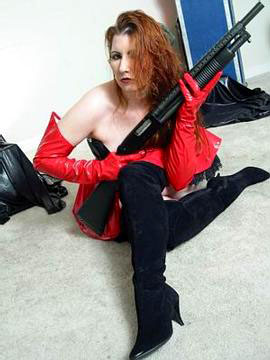 YOU DO WHAT YOU WANT TO DO - I AM AT WAR -
MOTHERGOD IS CHANNELED


NOW LISTEN UP MEMBERS, DEVOTEES, BELIEVERS, & LISTEN GOOD. I FEEL THE POWER OF GOD IN MY VEINS. THIS IS WAR, THE SPIRITUAL WARFARE WHICH WILL BRING DOWN STRONGHOLDS.

WE MUST BIND UP THE STRONG MAN BEFORE WE CAN CONQUER HIM (SATAN) HE IS COMING AT US FROM ALL ANGLES AND STRATEGIES, SOME HARD, SOME SOFT. I WILL EXPOSE THE SOFT ONES SHORTLY, ALL THIS TAKES TIME & FOCUS.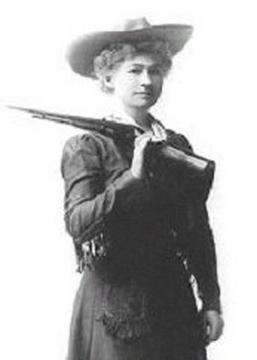 I ASK ALL THE DEVOTEES THIS:

FIGHT WITH YOUR LETTERS OF SUPPORT. DO NOT ASK ME FOR ANYTHING. DO NOT TAKE UP MY TIME WITH ANYTHING RIGHT NOW BUT THE BATTLE. MY MIND & HEART ARE IN BATTLE, SPEAK TO ME OF NO NEEDS OF YOUR OWN. I AM 100% IN BATTLE MODE, I MUST CONCENTRATE.

FOR THOSE WHO ARE NOT AFRAID JOIN WITH LETTERS OF SUPPORT ON VARIOUS GROUPS INCLUDING GR IF YOU WISH. I SAID THOSE WHO ARE NOT AFRAID.


IF YOU HAVE FEAR, GO BACK TO YOUR BEDROOM & ROCKING CHAIR & STAY OUT OF MY WAY - I ONLY NEED THE FEARLESS.
IN WAR YOU WANT TO EMPLOY THE PRINCIPLE OF THE 'GIDEON 500'. HE STARTED OUT WITH 10,000 AND HE KEPT ASKING THEM WHO WAS AFRAID UNTIL IT NARROWED DOWN TO 500. HE TOLD THE REST TO GO HOME. NOW IF ANY OF YOU IS AFRAID, GO HOME.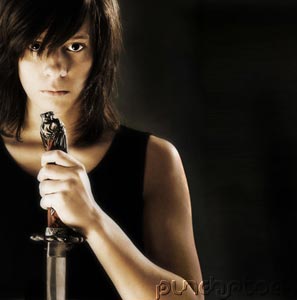 I ASK GOD:

'GOD, MY LIFE, MY LOVE AND MY POWER, HOW MANY DO I NEED AT MY SIDE TO SMASH THE ENEMY, SATAN AND HIS INSTRUMENTS?'
MOTHERGOD: YOU NEED ONLY YOURSELF. THOSE THAT COME FORWARD TO HELP WILL BE BLESSED, STRENGTHENED AND UPHELD. THEY WILL BE MARKED WITH LIFE AND LOVE AND THANKSGIVING AND WILL RECEIVE MEDALS FOR THEIR WORK, ESPECIALLY IF THEY PERSEVERE TO THE END. WHATEVER THEY DO, THEY WILL GET REWARDS.
BUT AS FAR AS NEEDING THEM - IF NOT ONE PERSON COMES FORWARD, THE POWER OF THE ANOINTING IS ENOUGH TO SMASH EVERY DEMON THAT COMES BEFORE YOU AND THEN SOME. YOU TOLD THEM RIGHT, MY DAUGHTER, TO GET OUT OF YOUR WAY. DO NOT LET THEM DRAIN YOU AT THIS TIME. STAY FOCUSED. DURING THE TIME OF WAR, KING DAVID WAS SUPPOSED TO REMAIN CELIBATE. BUT HE GAVE IN TO THE BEAUTY OF BATHSHEBA, AND IT TOOK HIS LIFE INTO A COURSE OF SUFFERING. THIS IS A WARNING NOT TO BE MISGUIDED OR MISLED, OR GIVE IN TO THE LOWER NATURE DURING THE TIME OF BATTLE. STAY CLOSE TO GOD IN FOCUS OF WHAT YOU ARE DOING. CONCENTRATE. YOU MUST TEACH THEM NOW HOW TO SMASH DEMONS.
RASA: MOTHER, THERE WAS A PARTICULARLY DISTURBING LETTER FROM A WELL MEANING PERSON WHO INTIMATED THAT I, LIKE HE, WAS AN ABUSED PERSON AND HAVE A GREAT IMAGINARY SPIRITUAL LIFE TO MAKE UP FOR ALL THE PAIN OF MY CHILDHOOD, ETC. BECAUSE THE PERSON IS SO KIND & SWEET IT WAS ESPECIALLY HURTFUL, BECAUSE THIS PERSON IS NOT COMING AS AN ENEMY BUT AS A FRIEND. AS I KNOW SO WELL, JUDAS WAS A FRIEND. THOSE WHO ARE CLOSE TO THE HEART CAN HURT MORE THAN ANYONE FAR AWAY, WHO YOU KNOW FOR SURE IS AN ENEMY. HOW DO YOU EXPLAIN THIS 'FRIEND' AND WHAT DOES ONE DO ABOUT IT?
MOTHERGOD: TAKE IT WITH A GRAIN OF SALT. DO NOT GET MAD AT THIS WELL MEANING PERSON, HE IS NOT SATAN. JUST UNDERSTAND THAT THIS IS ALL HE KNOWS, ALL HE WENT THROUGH AND IT IS HE WHO IMAGINES THAT YOU ARE LIKE HIM. THE LESS SAID & THOUGHT ABOUT HIM THE BETTER. JUST CONCENTRATE ON THE REALLY WICKED ONES & THE REST OF THEM WILL BE STOMPED AS WELL. WHEN YOU GET THE WICKED & PUT THEM IN THEIR PLACE, THOSE WHO ARE MILDLY WICKED WILL CEASE & DESIST. YOU SEE THE BEGINNING OF THIS NOW. THOSE WHO RIDICULED YOU IN A MILD WAY, DISMISSED YOU, SWEPT YOU ASIDE LIKE GARBAGE, BUT DID NOT OVERTLY HUMILIATE YOU LIKE JODY DID, AND DANNY AND BRUCE DID, THESE MIDDLE OF THE ROADERS ARE NOW SEEING WHICH WAY THE WIND IS BLOWING AND REASON IS COMING BACK INTO THEIR SANITY......THIS IS PREDITABLE, IT ALWAYS HAPPENS THIS WAY. WHEN THEY SEE THAT THE MACHINATIONS OF JODY HAVE NOT WORKED, AND THEY WERE PART OF THE GANG, THEY NOW COUNT THE COST - THE CONSEQUENCES. OH, THERE WAS A PRICE TO PAY FOR ALLOWING THIS CARNAGE? WE THOUGHT THERE WAS NO PRICE, NO PUNISHMENT. SO IT WAS EASY TO GO ALONG WITH HIM.
BUT IF THERE IS A PRICE TO PAY, MAYBE WE BETTER STOP THE CARNAGE, BECAUSE AFTER ALL, WE JUST WENT ALONG FOR THE RIDE. WE WERE NOT THE WORST ONES. SO LET'S TALK DICKEY-BIRD OUT OF IT.
RASA: MOTHERGOD, I HAVE NOT STUDIED ALL THEIR POSTS BUT IT SEEMS TO ME THE UNHOLY THREE WILL IN NO WAY APOLOGISE OR MAKE ANY CONCESSIONS. THEY ARE EXTREMELY STUBBORN AND HAVE MANIC PRIDE. I DO NOT PICTURE THEM BACKING DOWN FROM DENOUNCING ME - ALTHOUGH I DO NOTICE THAT JODY WANTS ME TO STOP FIGHTING BACK, THAT IS FOR SURE. OF COURSE, ENEMIES WANT ONE TO STOP FIGHTING BACK. NOW THEY ARE GOING TO CONTINUE HURTING ME.......HOW DO YOU SEE IT?
MOTHERGOD: JUST REMAIN IN MY LOVE AT ALL TIMES, IN TRUST, IN CONFIDENCE, I AM THE COMMANDER, THE POWER. JUST DO YOUR LITTLE THINGS THAT YOU DO EACH DAY TRYING TO BRING OUT THE TRUTH & DOING FUN THINGS LIKE PUTTING UP PICTURES. YOU ARE NOT DOING ANY HARM OR EVIL IN ANY WAY. THIS IS NOT REVENGE, IT IS MERELY HAVING FUN AND TALKING BACK TO LIARS.
BE PERFECTLY CONFIDENT THAT IN THIS LITTLE, TINY WORK YOU ARE DOING THERE IS A GIANT GOD BEHIND YOU. THIS GIANT KNOWS WHAT TO DO, WHEN TO DO IT, HOW TO DO IT AND WHY IT IS BEING DONE. YOU WERE BROUGHT INTO THIS ALTERCATION BY GOD AND YOU WILL NOT BACK DOWN - AND NEITHER WILL THEY. IT IS AS IT SHOULD BE.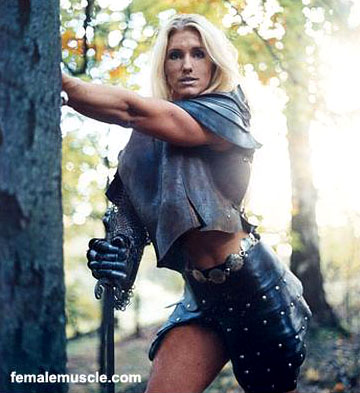 WHAT IS UNUSUAL ABOUT YOU IS YOU ARE A WOMAN. MEN ARE NOT USED TO SEEING WOMEN FIGHTING BACK & IT MAKES THEM NERVOUS. VERY NERVOUS. MEN HAVE ALWAYS BEEN AFRAID OF WOMEN, AS YOU KNOW. THE POWER OF WOMEN, GENERALLY SPEAKING, IS FORMIDABLE. THAT IS WHY FOR THOUSANDS OF YEARS THEY HAVE CRIPPLED AND HOBBLED WOMEN, BY WHATEVER MEANS NECESSARY, TO STOP THEIR POWER FROM EMERGING.
NOW YOU ARE NO ORDINARY WOMAN. YOU WERE SENT BY GOD TO FIGHT SUCH BATTLES AND SHOW THE WAY, SO FIGHT.....AND GOD WILL DO EVERYTHING.
NEVER LOSE YOUR SENSE OF HUMOR. YOU HAVE CRIED BEFORE, AND YOU GAVE YOUR LIFE TO GOD, LOCK, STOCK AND BARREL. YOU WENT THROUGH DEATH FOR GOD'S SAKE. SO YOU ARE ALREADY DEAD. THEY CAN'T KILL YOU. YOU HAVE NOTHING - I SAY NOTHING - TO LOSE. HAVE FUN WITH IT.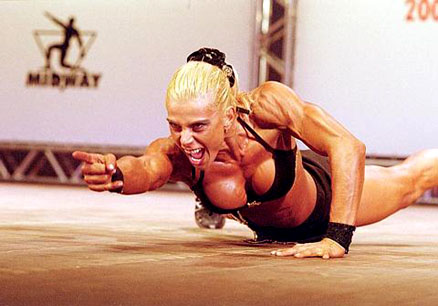 RASA: ANYTHING ELSE, MOTHERGOD?
MOTHER: TELL YOUR DEVOTEES TO BE QUIET ABOUT THEIR OWN NEEDS RIGHT NOW. NO DREAMS UNLESS IT IS KATHLEEN OR A GREAT DEVOTEE SAINT LIKE ADAM SMITH OR ACHIM OR SOMEONE LIKE THAT. NOTHING MUNDANE, NO SEX SUICIDE DREAMS OR ANTHING. (YOU REALLY SUFFERED AND SACRIFICED, SPENDING 2 DAYS ON THAT ONE!)

BIDE YOUR TIME. ALL WILL BE WELL.

BON VOYAGE, WHAT A TRIP THIS IS GOING TO BE!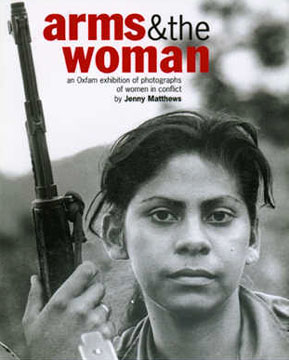 END OF DISCUSSION BETWEEN RASA & MOTHERGOD
---
---