IT'S NOT OVER TIL THE
FAT LADY SINGS (MOTHER GOD)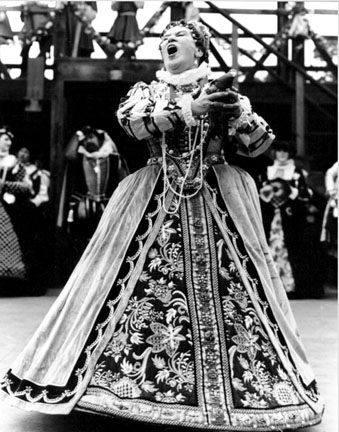 ANNOUNCEMENT TO SARLO & HIS GOONS
PURVEYORS OF LIES & HATRED TOWARD RASA

OH, YOU PERVERSE MAN. I SEE YOUR TONGUE MUST BE A REPLACEMENT FOR YOUR NONEXISTENT DICK. A DICK THAT A MAN SHOULD HAVE, SYMBOLICALLY AND PHYSICALLY, TO GIVE LIFE. YOU HAVE NO DICK BECAUSE YOU HAVE NO LIFE AND CANNOT GIVE IT. ALL YOU GIVE IS FOUL TALK WITH THAT TONGUE OF YOURS, THAT PERVERSE TONGUE THAT YOU USE IN THE PLACE OF WHAT YOU SHOULD BE USING.
NOW YOU HAVE TAKEN RESPONSIBILITY FOR THE TONE OF YOUR FORUM. GOOD. THEN YOU WILL SUFFER THE CONSEQUENCES, AS YOU ARE THE LEADER. HAD IT NOT BEEN FOR YOU, JODY, ONNIKO, DANNY, AND THE REST COULD NOT BE POSTING FILTH DAY IN AND DAY OUT, DESTROYING THE REPUTATION OF A GOOD GURU. YOU OBVIOUSLY LIKE WHAT THEY ARE DOING - THEN PAY FOR IT.
WHAT YOU HAVE DONE IS THIS. YOU HAVE ATTACKED AN ARMOURED SEAPORT OF GOD - SAY PEARL HARBOR. YOU HAVE AWAKENED A SLEEPING GIANT, AMERICA, OR THE GURU. NOW AMERICA, THE GURU, IS GOING TO RETALIATE. SO JUST LETTING YOU KNOW AHEAD OF TIME. I GAVE YOU AMPLE WARNING TO STOP ATTACKING, DO NOT MESS WITH THE GURU, BUT YOU LAUGHED IT OFF. SO NO MORE WARNINGS.
NOW THERE WILL BE TWO BOMBS. THE ONE BOMB WILL EXPLODE FOR THE ENLIGHTENMENT, EDIFICATION AND ILLUMINATION OF THE JUST. THESE ARE THOSE WHO ARE ON THE SIDE OF GOD, THE GOOD. THEY ARE GENE POOLE, FLEMING, ADITHYA AND WHOMEVER ELSE LOVES GOD AND THEIR FLEECES ARE CLEAN.
BUT THE UNJUST AND THE PROUD, THE RAVENOUS WOLVES SUCH AS YOU AND BRUCE AND THE REST - (NOW I DO HAVE TO SAY THAT JODY IS ON HIS WAY TO REDEMPTION AND HE WILL SUFFER BUT HE WILL BE SAVED AND GOOD THINGS WILL END UP HAPPENING TO HIM IN THE END) WILL BE HIT BY THE SECOND BOMB.
BOTH THESE 'BOMBS' ARE SPIRITUAL CENTERS OF ENERGY, METAPHORICALLY SPEAKING, SIMPLY THE SHAKTI HOLY SPIRIT POWER. AS I EXPLAINED BEFORE, THE LIGHT WORKS ONE WAY WITH THE JUST, AND ANOTHER WITH THE VAIN AND PROUD. THOSE WHO STUBBORNLY REFUSE TO BEND THE KNEE TO GOD WILL HAVE THEIR KNEES BROKEN, SPIRITUALLY SPEAKING. YOUR EGO, YOUR PRIDE THAT YOU HOLD SO DEAR, IF IT DOES NOT DISSIPATE, WILL BE BROKE THROUGH LIKE SHERMAN WENT THROUGH THE SOUTH.
YOU BAND OF EVIL GOONS ARE NOTHING BUT EDUCATED LUCIFERS. YOU STAND THERE MIGHTY, TALL AND PROUD, SAYING, 'I WILL NOT SERVE.'
BUT MIGHTY ANGELS WILL COME TO YOU WITH A DOSE OF THE WRATH OF GOD, AND YOU WILL BE STRUCK BY THE POWER OF GOD AND WHAT HAPPENS THEN, WILL BE NOTHING MORE THAN YOUR OWN KARMA COMING BACK AT YOU. YOU HAVE ASKED FOR IT, AND YOU WILL GET IT.
YOU HAVE DIMINISHED ME AND SLANDERED ME ON YOUR FORUM, SAYING THAT I AM NOT A GURU. I STAND AS MOSES BEFORE PHARAOH. NOW GOD WILL PROVE TO YOU THAT I AM A GURU BY THE MIGHTY WORKS THAT GOD DOES AGAINST YOU. YOU WILL SEE THE WRATH OF GOD. EVERY ONE OF YOU, NOW THE NEW GUY ON THE BLOCK, ONNIKO INCLUDED, WILL BE CHASTIZED BY GOD FOR YOUR SINS.
WOULDN'T IT BE NICE FOR YOU, THIS DAYDREAM THAT YOU CAN DESTROY THE REPUTATION OF THE GURU AND THE GURU GOES AWAY QUIETLY.....THAT WOULD NOT BE GOOD FOR YOUR SOUL. YOU MUST BE CLEANSED BEFORE YOU CAN SEE GOD.
DISCUSSIONS ON

---
---