ZORA DENOUNCES RASA & GETS ANSWERED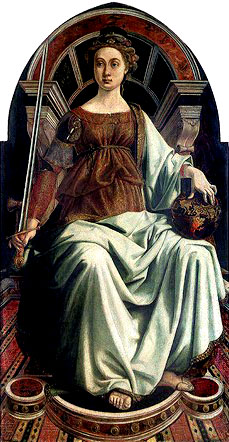 IF EVER A MAN RAPES YOU, JUST RELAX AND ENJOY IT.
IT IS JUST THE PLAY OF GOD.
IF ANYONE COMES AND KILLS YOUR CHILD, BE AT PEACE. DO NOT GO AFTER THEM.
IF A WOMAN TAKES AWAY YOUR HUSBAND, SO WHAT?
IF THEY TAKE AWAY ALL YOUR BANK ACCOUNT AND YOU ARE LEFT ON THE STREET, SO WHAT. YOU STILL HAVE GOD.
BE AT PEACE. LOVE EVERYONE NO MATTER WHAT THEY DO TO YOU.
YOU GET A MEDAL FOR PEACE. ARE YOU GOING TO LIVE UP TO THIS IN YOUR LIFE OR IS IT JUST TALK FROM A PLACE OF COMFORT?
I THINK YOU JUST DON'T WANT TO ROCK THE BOAT BECAUSE YOU FEAR THE SUFFERING THAT WAR BRINGS. EXCEPT, LOL, I SUFFERED A TINY BIT, BUT NOW I AM NOT.
GOD HAS TAKEN OVER MY SOUL. I AM ONLY DOING LITTLE FUN THINGS AND ELYING ON GOD TO DO ALL THE POWERFUL THINGS. YOU ARE COMPLETELY WRONG ABOUT EVERY WORD YOU SAID.
I AM VERY HAPPY. I AM ANOINTED BY GOD. I AM CHOSEN BY GOD TO ADMINISTER JUSTICE, BECAUSE I AM THE WILLING ONE WHO FIGHTS BACK WITH FAITH, HOPE AND LOVE. YES, LOVE IS NOT SYRUPY SWEET AND SOFT ALL THE TIME. LOVE DISCIPLINES AND ADMINISTERS JUSTICE.
IS YOUR GOD A GOD WHO ONLY REWARDS BUT NEVER PUNISHES? THEN WHAT ARE HELL AND PURGATORY FOR?
GOD HAS MANY FACETS, AND EACH GETS WHAT THEY DESERVE.
GO PREACH YOUR SERMON TO YOURSELF THE NEXT TIME SOMEONE ATTACKS YOU.
COMMANDER RASA
JANUARY 11, 2006
DISCUSSIONS ON

---
---