CAN YOGA SAVE THE WORLD?
A GOOD DOCTOR ASKS RASA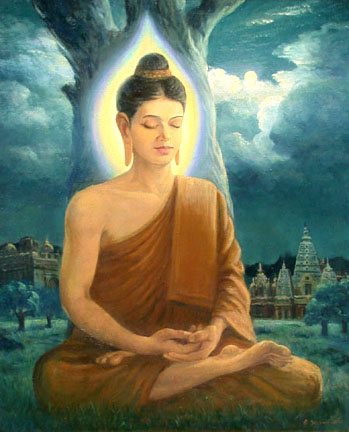 Guru Rasa, the world is passing through intense turmoil and chaos. I am getting some insights of your vision and ideals. I am uncertain as yet as to the direction of your activities. However I am inclined to suggest a few ideas.
YOGA has been the center of attention in USA for many years. YOGA has many branches. In my view, YOGA can be better applied when the youth are involved. YOGA stands for Youth Organized Global Activities. The YMCA can be involved and you can create the slogan Youth Matters to the Country of America. What is your reaction?
Events can be thought of to commemorate YOGA.
Regards,

Dr. Jayanth Paraki
January 18, 2006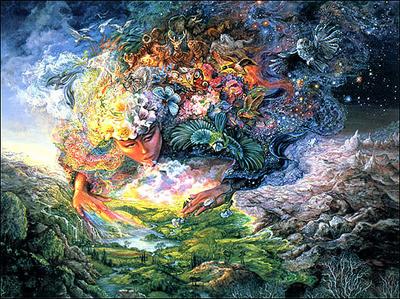 ONLY MATRIARCHY - THE FEMININE DIVINE
CAN SAVE THE PLANET
MY REACTION IS THIS: YOGA AND CHRISTIANITY AS WELL AS OTHER GREAT RELIGIONS HAVE EXISTED FOR THOUSANDS OF YEARS, AND YET, THE WORLD HAS NOT CHANGED.....WHY?
BECAUSE OF PATRIARCHY. AS LONG AS PATRIARCHY EXISTS, AND IS THE MAIN CULTURAL INFLUENCE ON THIS PLANET, THE WORLD CANNOT BE FREE TO LOVE AND SERVE GOD. THE WORLD IS AT ENMITY WITH ITSELF BECAUSE MEN ARE AT ENMITY WITH THE WORLD, AND MEN ARE MAKING THE RULES.
IF WE GET RID OF MALE DOMINATION AND MALE CRAZINESS, WE WILL GET RID OF MOST OF THE PROBLEMS OF THE WORLD. THE ONLY ANSWER IS MATRIARCHY - WOMEN RULING THE WORLD. GOD MEANT FOR WOMEN TO RULE THE WORLD AND BE THE IMAGE OF GOD.
THAT IS WHAT I CAME INTO THE WORLD FOR -TO SERVE THAT MISSION. I WAS SENT BY GOD TO BE EXACTLY WHO I AM, IN THE BODY, THE PROFESSIONS, THE PERSON THAT I AM, AND THEREBY GOD WOULD USE ME TO SET AN EXAMPLE.
I AM ANOINTED, WHICH MEANS EMPOWERED BY GOD. I HAVE TOOLS, WEAPONS, GIVEN ME BY GOD. I AM USING THEM. IT IS JUST STARTING NOW, BUT WE WILL REACH THE WORLD IN A FEW SHORT YEARS, THE ENTIRE WORLD.
NOW YOU SPEAK OF YOUTH AND THAT IS GOOD. YOUTH ARE IMPORTANT, YOGA IS IMPORTANT. I LOVE YOUTH AND YOGA.
BUT YOUTH CANNOT BE SUSTAINED IN THIS PATRIARCHAL ENVIRONMENT. THEY ARE RAISED UP AS 'CANOON FODDER' FOR WAR. WOMEN ARE USED AS BREEDING OBJECTS TO CREATE MORE AND MORE CANOON FODDER FOR MALE WARS. AND THAT IS HOW THE WORLD CONTINUES -MEN FORCING WOMEN TO CREATE TOO MANY CHILDREN, AND THEN KILLING THEM OFF IN WARS.
THAT IS WHY NEITHER YOGA NOR CHRISTIANITY HAVE SUCCEEDED IN SAVING THE WORLD, SO FAR.
BUT I DO ADMIT THAT PROPER MATRIARCHY CONTAINS WITHIN ITSELF THE BEST OF YOGA AND CHRISTIANITY. IN FACT, I PRACTICE BOTH DILIGENTLY AND HAVE HAD BOTH CHRISTIAN AND YOGA GURUS, LIVING AND DEAD GURUS.
EVERYONE HAS AN ANOINTING AND EACH PERSON MUST WORK INSIDE THE AUTHORITY THAT GOD HAS GIVEN THEM. SOME FOR YOUTH, SOME FOR MEN, SOME FOR WOMEN, SOME FOR ANIMALS, SOME FOR ECOLOGY, SOME AGAINST DISCRIMINATION, ETC. MY ANOINTING IS TO BRING MATRIARCHY TO THE WORLD. TO THAT END GOD HAS ENTRUSTED ME WITH HOLY SPIRIT POWER THAT CAN DO ALL THAT I MUST ACCOMPLISH.
RASA VON WERDER
JANUARY 18, 2006
DISCUSSIONS ON

---
---