NOVEMBER 18, 2005
CONFLICTS ABOUT MATRIARCHY
IS CARING THE ONE AND ONLY WEAPON WOMEN HAVE?
REPARTEE BETWEEN RASA & "CHRIS YORK" ON YAHOO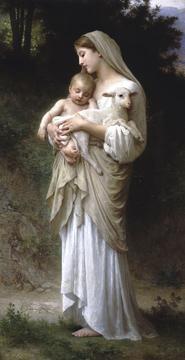 While I am an avid supporter of most feminist issues and come from a matriarchal tribe (Yes they do still exist) I feel that this is a rather one sided view of the issue. A frequent mistake often seen with feminist and women in general who come from an anglo-saxon cultural heritage is to merely transpose the same male societal forms onto what they feel is a revolutionary female social structure.
RASA: THIS DOES NOT APPLY HERE. NOT WHAT I AM SAYING AT ALL. I DID NOT SAY WOMEN SHOULD BECOME INSENSITIVE, BRUTAL, UNCARING AND ALL THE EVIL MEN DO. BUT IF YOU ARE GOING TO USURP A STALIN HITLER MENTALITY, YOU WILL NOT SUCCEED BY BEING MARILYN MONROE.
This does not work. Nor will it work to see only the positives of what women do while at the same time denigrate the role men play in a society.
RASA: DENIGRATE MEN? THE ENTIRE 'HISTORY' IS HIS STORY OF WAR AND ABUSE OF OTHERS. HE HAS DONE LITTLE GOOD. GOOD HAPPENS IN BETWEEN WARS AND WHAT WOMEN HAVE DONE ALMOST NOTHING HAS BEEN REPORTED IN HIS PALTRY STUDY OF WHAT HE HAS DONE. HE, THE VICTOR IN THE GAME OF VIOLENCE AGAINST WOMEN AND CHILDREN, HAS ALSO WRITTEN THE BOOKS, ENCYCLOPEDIAS AND DICTIONARIES. HE GAVE HIMSELF ALL THE GOOD ADJECTIVES AND THE WOMEN, ALL THE PEJORATIVES. AND HOW HAS ALL THIS WORK BEEN DONE? BY THE RESOURCES WOMEN PROVIDED. WOMEN PROVIDED THE MANPOWER/CHILDREN, AND ALSO AS MUCH OR MORE TAX MONEY THAN MEN, AND THIS MONEY HAS BEEN USED TO BENEFIT MORE MALES THAN FEMALES. TOTAL MIND BOGGLING, MIND BLOWING SEXISM AND ABUSE OF WOMEN AND CHILDREN. FOR WHAT? SO HE CAN HAVE A BETTER CAR, A BETTER JOB, MORE WOMEN AND MORE PERKS.
There is a specific reason that men where chosen to lead war parties in my culture.
RASA: TELL THAT TO THE AMAZONS. WOMEN WERE NEVER GIVEN THE OPTION FOR WAR. IT WAS ILLEGAL UNTIL RECENTLY FOR WOMEN TO ENTER MILITARY COMBAT. MANY WANTD TO BUT COULDN'T. THEY ARE BETTER AT EVERYTHING.
It is because men excel in making swift decisions...
RASA: WHAT KIND OF DECISIONS DO YOU SPEAK OF? I AM NOT SAYING MEN ARE USELESS AND I DO ADMIRE ALL THE GOOD THEY HAVE DONE, INCLUDING THEIR SACRIFICES. I ALWAYS GIVE LARGE DONATIONS TO THE VETS AND AM EXTREMELY LOVING TO THEM. I HAVE VOLUNTEERED AT VET HOSPITALS. BUT SWIFT DECISIONS? I DON'T THINK SO. STUDIES PROVE OTHERWISE.
...and are physically more prepared for battle than women.
RASA: YOU MAY BE RIGHT ON THAT ONE. THEY ARE BECAUSE THEY ARE IMPULSIVE AND RECKLESS AND THEY DO LOSE THEIR LIVES THAT WAY - BUT THAT IS HOW GOD MADE THEM BECAUSE ORIGINALLY THEY WERE TO USE THIS TRAIT TO PROTECT WOMEN AND CHILDREN. UNFORTUNATLEY, THIS IS FREQUENTLY USED AGAINST WOMEN, CHILDREN AND OTHER MEN NOT IN RIGHTEOUSNESS BUT IN BRUTALITY. READ MEN, WOMEN AND RAPE BY SUSAN BROWNMILLER. IT IS THE STORY OF WAR CRIMES AGAINST WOMEN AND CHILDREN. DID YOU KNOW THAT IN WAR 98% OF THE CASUALTIES ARE CIVILIANS? DO YOU KNOW HOW MANY WOMEN AND CHILDREN MEN RAPE BRUTALLY, AND SOMETIMES AFTER RAPE MUTILATE CHILDREN RIGHT IN FRONT OF THEIR PARENTS? DITTO FOR GIRLS. THEY ARE BELOW HUMAN, BELOW ANIMAL. IN WAR, MEN ARE DEMONICS.
This is not a sexist view. These are simple facts of our physical and mental makeup as a species.
But by understanding how women ruled in the typical native society much can be learned. For example women always chose the leaders of the tribe and assigned any and all positions of power in the tribe for both men and women. Why was this the case? This was because women where the ones who taught and cared for the children and therefore they were able to watch them as they grew up...
RASA: WATCHED OR TRAINED? A CHILD HAS TO BE BROUGHT UP, TRAINED, TAUGHT EVERY DAY OF ITS LIFE OR ELSE IT DOES GO ASTRAY. BUT THIS PART I AM NOT ARGUING WITH. WOMEN DO KNOW THEIR CHILDREN.
...and they knew which ones had the qualities and fair mindedness necessary for a tribal leader.
It is a male view of the world to see it as an "oyster" that can be owned.
RASA: I AM NOT A MALE NOR A DICK IN A SKIRT. I AM 100% COMPASSIONATE AND SEE IT FROM THE POINT OF VIEW OF MOTHERGOD, WHO I AM ONE WITH. SHE OWNS THE EARTH, NOT MEN.

This is because males traditionally hold a view of separatism and disparate entities whereas the feminine archetype sees a world of interdependencies where all play an important role and work in harmony together.
RASA: THIS IS MY VIEW ALSO. 'MINDWALK' IS A MOVIE I HAVE ON VIDEO THAT SPEAKS OF THIS. VERY GOOD. IN MY HOLY TRINITY, 'CREATION' IS THE SECOND PERSON, EQUAL TO GOD.
The matriarchy the world needs is not a physical matriarchy. It is psycho-social archetypal matriarchy that embodies a spirit and a world view that has been sorely lacking in the world for going on 4000 odd years.
RASA: HOW ARE YOU GONG TO HAVE THIS PSYCHO SPIRITUAL MATRIARCHY WITHOUT THE PHYSICAL? DO YOU WANT TO REMOVE WOMEN FROM MATRIARCHY? AND WHY? YOU SAID YOU BELONG TO A MATRIARCHAL CLAN. WHAT WILL YOU DO WITH THE WOMEN?
Any attempt to put a feminine face on the same male politics is doomed to failure. The spirit of the times calls for more than this and regardless of any of us as individuals it is what will come about eventually.
It is also interesting that you use the symbolism of the snake laying in the grass. As our western religions hint at, the snake is a feminine symbol that has been in place since the early days of our species. But why a snake? Does the snake not immediately bring to mind a phallic association? Yes it obviously does. If that is the case how can the symbol be feminine?
There is an old concept of dualism in most aboriginal and native societies that is unfamiliar to most moderns. It is the concept of nesting. Nesting is essentially the idea that inside of everything there is its opposite. So inside of every female is a male soul and inside of every male is a female soul.
In india when women want a child they worship snakes. Anytime we want transformation or change we seek the opposite. By bringing the opposite within ourselves then we transform ourselves.
The snake as a symbol is very earth centered. The snake is a creature that crawls on the ground. The snake also sheds its skin yearly which symbolically represents the change of the seasons and the ever turning cycle of nature. By the same token, the snake is also considered to be the ouroboros which again represents a never ending cycle.
RASA: SNAKES REPRESENT WHATEVER YOU BELIEVE. IN THE WEST, THEY ARE THE DEVIL. BECAUSE THEY CRAWL THROUGH THE GRASS AND YOU CANNOT SEE THEM, AND THEY STRIKE. IN THE EAST, THEY REPRESENT THE KUNDALINI SHAKTI (HOLY SPIRIT) AND THEREFORE, ARE WORSHIPPED FOR MANY THINGS. SNAKE IS GOD. I SEE THEM BOTH WAYS, AND CAN CALL A PERSON A SNAKE IN THE PEJORATIVE, BUT ALSO REVERE A SNAKE AS A SYMBOL OF GOD, GOODNESS AND CREATION.
And in the feminine spirit of things I don't want to call any one viewpoint wrong. There is certainly merit and truth in most views and I can agree with much of what you say. It seems that in nature growth is always about synthesis instead of division. Therefore I would guess that the synthesis of the old matriarchy and the modern patriarchy would lead to a better solution than turning the clock back to either that have come before.
RASA: IT ISN'T VERY COMPLICATED. WOMEN RULE, MEN FOLLOW AND WORK WITH WOMEN OR COOPERATE UNDER THEIR MATERNAL, WISE COUNSEL. MEN ARE MEMBERS, BUT THEY ARE NOT THE ULTIMATE LEADERS. THEY CANNOT BE TRUSTED, HISTORY REVEALS THAT TO US. NO ONE CAN STOP WHAT IS COMING. IT IS MATRIARCHY.
The problem that we all agree on is that the voice of the female has been silenced in society for much too long and the world has suffered greatly because of this along with the earth. There are many words which the female speaks of - words we desperately need to hear. So even the dark goddess aspect is better than the lack of a goddess aspect at all. And to be sure, the goddess is always triple in aspect.
RASA: YES, VIRGIN, MOTHER, CRONE. MOST OF ALL, THEY HAVE SILENCED THE CROAN. HOW I YEARN FOR THE CROAN, THE SENIOR CITIZEN WHO HAS LOST HER FREEDOM OF SPEECH, BECAUSE NONE WILL HEAR HER!
MUCH LOVE, RASA VON WERDER
DISCUSSIONS ON