WHEN DO THE PIECES COME TOGETHER?
LOVE PUTS IT ALL TOGETHER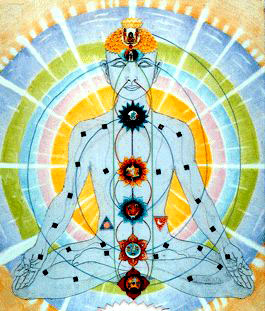 LETTER FROM A SEEKER
Rasa, I have been on this path my whole life yet not really knowing what I need to do at any given time. I guess at least by hit or miss I gradually pick up bits and pieces, (this is one reason I need RASA).
RASA: IT IS A LONG LONELY ROAD AND THEN, A MIRACLE HERE AND THERE AND IT ALL COMES TOGETHER

I have ALWAYS had these dreams, full length technicolor; smell it, taste it, feel it dreams. Dreams on other worlds; dreams on other planes; past life dreams; parallel life dreams; dreams with visits from the other side; scary dreams; adventure dreams. ... etc, etc, etc.

I studied Jung in college, studied dreams, studied symbolism, studied Freud. I began studying everything remotely related to the metaphysical and paranormal when I was in grade school. I have always been fascinated with the occult, death, god, other cultures, ancient cultures, all religions.... and yet there is never an end.
RASA: YES, WE STUDY THE PARTS, AND THEY ARE ENDLESS

As Rasa says here there is still this feeling that something important is just out of reach, that its there and I know it is, but I just don't know how to access it.
RASA: WHEN THAT WHICH IS PERFECT HAS COME, THAT WHICH IS IN PART SHALL BE DONE AWAY WITH (ST. PAUL)

It seems there is so much to know and learn that I don't have enough hours in the day (and night) to grab it all and hold on. its like having a box that contains a beautiful puzzle, but I don't have time to put all the pieces together and all I can do is look at the lid and put in a little bit at a time and hope someday it will be finished.

This is why I need RASA. I am praying that RASA will be able to fill me with something that will help me be able to stick those pieces together and maybe find some missing pieces too. ( I think some of them must have fallen under the couch.)
RASA: THAT LONG DREAM YOU HAD WAS A BEGINNING OF MOVING AWAY THE OBSTACLES FROM VISION. VISION COMES FROM LOVE. LOVE, THAT IS A DIFFICULT THING TO PRACTICE DAY IN AND DAY OUT AND WE ALL MAKE MISTAKES.
HOW DO YOU KNOW WHEN TO GIVE AND WHEN NOT TO? I MYSELF MADE A MISTAKE ABOUT A WEEK AGO, AND KARMA HIT ME PRETTY HARD. I AM PAYING FOR IT NOW. BUT YESTERDAY AND TODAY I MADE UP FOR IT AND THE KARMA WILL BE FIXED.
LIFE IS A CHALLENGE DAILY....IT IS A CHALLENGE OF LOVE. WHEN EVERYTHING ELSE FALLS AWAY, LOVE IS STILL THERE, THE WHOLE PUZZLE FALLS TOGETHER.
WHAT HAS TO BE LET GO OF - FOR EVERYONE - IS ALL THAT IS NOT LOVE. HAHAHA. SOUNDS EASY, BUT HARD TO DO.
LET GO OF ALL CLINGING TO 'I AM SEPARATE' AND WHEN WE LOVE, WE SEE THE NEIGHBOR AS US. (ST. TERESA OF CALCUTTA SAID THE POOR PERSON WAS JESUS.....SO THAT IS ANOTHER WAY OF SAYING, THE NEEDY PERSON IS ME....SO IF I HAVE SOMETHING TO SHARE, I MUST GIVE TO MYSELF.....OTHERWISE I STAY POOR...HOW EASY THEN TO GIVE, WHEN WE SEE THE OTHER IS ME!)
NOW DO NOT GO CRAZY AND SIGN YOUR DEED AWAY AND YOUR CAR AND MOTORCYCLE. ALL I AM SAYING IS THAT WITHIN REASON, WITHIN COMMON SENSE AND LOGIC, FOR ALL TO COME TOGETHER WE MUST FEEL AND PRACTICE GENEROUS, SELF SACRIFICING LOVE. GOING TOO FAR HURTS OURSELVES, BUT GOING FAR ENOUGH IS EXCELLENT. DO YOU FOLLOW ME?
THE MIDDLE ROAD. DO NOT GIVE AWAY YOUR APARTMENT, HOUSE, ALL YOUR FOOD, YOUR CAR. KEEP WHAT YOU NEED.
BUT FROM EXCESS, SHARE ALL YOU HAVE. EVEN ONCE IN A WHILE YOU MIGHT GIVE A BIT OF WHAT YOU REALLY NEED BUT CAN DO WITHOUT? LIKE DESSERT? EXTRA PIECE OF MEAT, EXTRA BREAD? HAHAHA...........

IT SOUNDS RATHER TRITE AND BANAL TO SAY ALL YOU NEED IS LOVE. A CLICHE. BUT ALL POWER AND GIFTS COME FROM LOVE, JUST AS KATHLEEN REMINDED US FROM THE TEACHINGS OF ST. PAUL.....LOVE.....MEANS WE ARE ALL ONE.
INFINITE LOVE,
RASA
FEBRAURY 2, 2006
DISCUSSIONS ON

---
---