OZAY'S VISION OF OUR WAR
BEFORE IT STARTED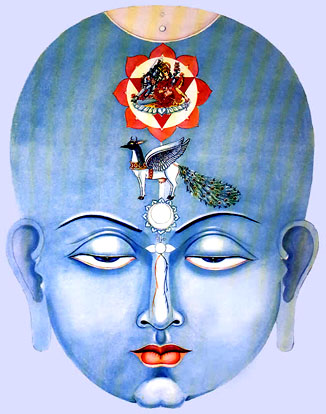 HE SAW RASA AS CHOSEN BY GOD AND VICTORIOUS,
GAINING SPECIAL FRIENDS WHO JOINED HER
FOR WAR AGAINST GURU BASHERS!

Rasa dear friend, the vision was given to Ozay so that it would be proof for you that Ozay was sent by the will of God and not Ozay, now it is time for Ozay to interpret the vision.
FIRST SYMBOL
A princesses crown revolving around the precious stone:
This is representation of Rasa the (precious stone,) and that God has chosen her apart from all others, (crown revolving around that stone) to carry out special work in the name of god as you have been doing, you will help many people to see, this when Ozay recognize your work is in Gods favour, Ozay then humbly submitted to Gods word on Rasa.
SECOND SYMBOL
Many warriors all black warriors like African black, are moving into battle, one warrior stands higher than the rest, he has red hair.
The warriors running from left to right, mean they go to war, the warrior who stands so high with red hair mean they go to war with strong passion that they are moving from left to right mean also they are successful in their campaign, that they are black in colour mean the battle is to death, only this death is death of old situation, death of humiliations caused by those who attack the work of God, it is death of sin, death of arrogance, every warrior who Ozay see is black stand for death of all demons who inhabit the minds of man, this mean cause is truly just as vision was given before events took place.
THIRD SYMBOL
A dark room, then a box opens a light comes out which lights up room, then a jeweled teapot appears with the light around it the teapot is very precious by the way:
Teapot is symbol of friendship, for friends drink tea together and share experiences over tea, that it is no ordinary teapot ie it is jeweled, this mean that this will be special friendships, these special friendships are partly because of the bonds that war bring, it is friendships of gods kingdom, this teapot can only belong to those who god hold as dear children of his, the discussion will be of highly significant spiritual nature.
End interpretation. Ozay was given this at time so that you may be given its true meaning now, at this time, and now after all that has happened so that you will know, who Ozay is and that your work has value in Gods will.
Ozay mention you will soon drink from the teapot maybe now you know we drink same tea Rasa sister, you have new god brother lol much love for you too.
Yep the war was very enjoyable to Ozay also glad you felt same Rasa, very good example to always have joy in all you do, take nothing serious.
LOVE PEACE COMPASSION
FREEEEEEEEEEEEEEEEEEEEEEEEEEEEEEEEEEDOM