MEN & WOMEN WILL REVERSE ROLES
ASTROLOGER SAYS!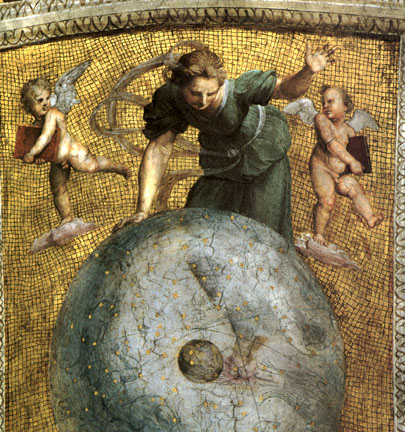 Astronomy
Raffaello
THIS IS WHAT RASA HAS PREDICTED SINCE MARCH 1993. GOD TOLD HER MALES WILL BE MORE FEMININE, WOMEN MORE MASCULINE. SEE RASA SITE:
"This astrologer, observing the USA progressed Mars in effeminate Libra approaching a retrograde station in July 2006 for the first time in the nation's history, and with that progressed stationary Mars about to be opposed by the USA progressed Venus in masculine Aries in 2009 (at the end of the four Mars-Uranus conjunctions in Pisces), feels that some kind of genderized pole shift is occurring in the heavens during this decade, but one which we cannot fully understand just yet. The sexual and gender based role reversals which are taking place in society and culture at the present time in history seem to have distorted the relational dynamics between men and women."
SOURCE LINK
http://www.astroprofile.com/2003/blaschkeC2003.htm
(Under: Mars Conjunt Uranus in Pisces 2003 to 2009)
---
---