DREAM FROM ROBBIE
A SEEKER OF LIGHT
WITH RASA'S INTERPRETATION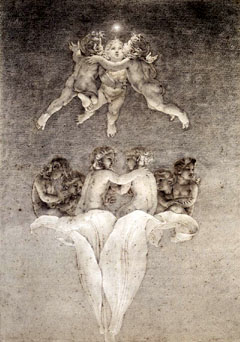 I've never had many dreams but I prayed yesterday and I saw you very clearly but briefly with open hands,
RASA: HANDS ARE LOVE, OPEN HANDS, GIVING LOVE.
...after that I was locked up by a female cant tell who in a house but felt comfort after seeing a white bird come appear.
RASA: WHITE BIRD IS PEACE AND HOLY SPIRIT.
I just remember feeling good like being freed...
RASA: AN INTERESTING DOUBLE SYMBOL - LOCKED UP BUT FREED. IT IS LIKE BEING LOCKED UP IN YOUR MOTHER'S WOMB, WHERE THERE IS PEACE AND COMFORT AND NOURISHMENT, AND UNDER HER DOMAIN OR AUTHORITY, YOU ARE ACTUALLY FREE BECAUSE YOU ARE SAFE.
...that was it though I hope you can mold me into a good male, as to be an example for others to serve females.
RASA: WE CERTAINLY CAN, MOTHERGOD AND MYSELF, MOLD YOU INTO THAT WONDERFUL MAN THAT CAN DO MUCH GOOD.

MUCH LOVE TO YOU,
RASA VON WERDER
OCTOBER 25TH 2005
DISCUSSIONS:
http://groups.yahoo.com/group/TastingSugar/
http://groups.yahoo.com/group/womanthouartgod/