SWAMI G & RASA 2 x 4 DISCUSSION PART I
SINCE YOU DO NOT BELIEVE IN MY STIGMATA,
I DO NOT BELIEVE IN YOUR SAHAJA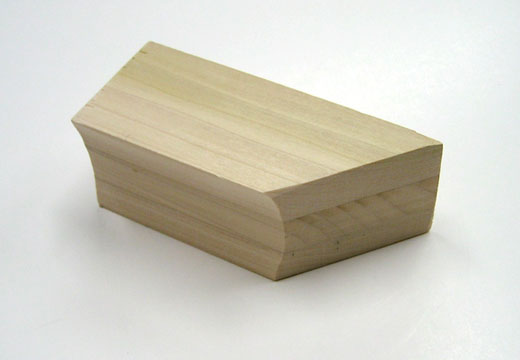 SWAMI G'S ARGUMENTS TO RASA'S PREVIOUS ARTICLE
RASA'S REBUTTLE IN BOLD ITALICS
EXCUSE ME. YOU UNDERSTAND YOURSELF MUCH MORE THAN I CAN KNOW. WHAT MAKES YOU THINK THAT KNOWING YOURSELF CAUSES YOU TO KNOW ME? THERE IS A DIFFERENCE.
AM I TO ASSUME THAT IF I KNOW MYSELF THOROUGHLY, (IF SUCH A THING COULD HAPPEN) THAT I WOULD THEN KNOW ALL PEOPLE? I THINK NOT. I THINK ONLY THE ALMIGHTY GOD IN ETERNITY COULD KNOW ALL PEOPLE INTIMATELY AND TOTALLY.
TO ME, THIS IS PRESUMPTION AND ARROGANCE. THE IDEA THAT YOU KNOW ME SEEMS TERRIBLY UNTRUE. YOU LOOK UPON ME FROM THE OUTSIDE, AT THE BITS AND PIECES YOU KNOW ABOUT ME. YOU DO NOT SEE THE GRACE OF GOD WORKING THROUGH ME, AND YOU WILL PROVE THIS IN YOUR SENTIMENTS BELOW. NO SWAMI G, YOU DO NOT KNOW ME BETTER THAN I THINK.
G: I look at your journey, it is a Sat Guru's job to see what is there and what is not and then given the best direction for that seekers journey. There is nothing arrogant in that.
I said I understand you more than you think I do. I also know this self righteous bandwagon that one marches to for a time. One wants to right the world of the wrongs we feel we have suffered at the hands of unfeeling humanity.
IF I AM ON A BANDWAGON SO ARE YOU. YOU FIGHT ALL THE TIME AGAINST ANYONE WHO DARES RAISE THEIR HEAD ON THE SAME LEVEL AS YOURS, OR GOD FORBID, EVEN HIGHER.
G: All you are saying about this one is the mirror of your doings, Rasa.
SINCE STUDYING YOUR GROUPS, READING MANY POSTS, I HAVE SEEN YOU STRIKE DOWN ANYONE WHO DARES RAISE THEIR HEAD.
G: Really? Who is on a rampage with Sarlo? Who is setting up sites just filled with venom looking for dirt on others such as Jody, etc?
Sorry, you are exaggerating Swami G. Who are you talking to, the side of the Sarlo people? This is what they are claiming, that I am setting up sights, but no such thing. Other people are setting up sights and sending me the links. Unfinished business, the Universe and those out there are now reacting to hundreds of heinous posts by Jody and others, against Gurus, on the Sarlo group.
I will say this with all my heart - there is no venom. I am doing my duty as the handmaid of God. It is shown to me that this is the right thing to do, and I am going along with it. I understand you do not agree. But this is my mission, not yours.
ANYONE WHO COMES FORTH WITH A GURU, OR WITH CLAIMS OF BEING ENLIGHTENED, GETS HIT WITH THE 2X4, SKULL CRACKED FIGURATIVELY SPEAKING, BECAUSE ONLY ONE PERSON CAN STAND THERE ABOVE ALL HUMANITY, AND THAT IS SWAMI G.
G: Really? Then why is Jeff here? You can stop your nonsense right there.

Why is Jeff there? For political reasons, because he is politically correct with you. He is your friend, helper, supporter. I am more of a guru than he by far, yet I am not up there because I am not correct with your politics.
G: This one has Never claimed to be above the essence that is eternally one and the same within all. Humanity though for the most part remains in ignorance of this truth and therefore remains in suffering and divisionary dramas, such as you are perpetrating all over the net, male against female, etc.
Oh, Swami, you attack and attack me so many times. And then you say how wicked I am. You use derogatory remarks against me again and again and then say how CAUSTIC and SARCASTIC I am. You revile me, have contempt and ridicule toward me, and then you say YOU ARE NOT LAUGHING. Anyone who has even one eye to read with will read this and decide for themselves.
'The essence that is eternally one.' You do not claim to be ABOVE it, but according to you you are the ONLY ONE THERE (with some few exceptions as stated elsewhere).
You have a supposed place there which no one has, which gives you the right to say everyone is lower, and you are the highest, without knowing the spiritual state of others. I have studied you diligently and I see it clearly now. You make short work of just about anyone, right now myself. You say I AM IN SUFFERING, THEREFORE I AM IN EGO AND THEREFORE I AM IN A LOWER PLANE THAN YOU, YOU MUST RESCUE ME BY TAKING ME OUT OF MY DARKNESS AND DELUSION. I AM ALL BUT HEADED FOR HELL ACCORDING TO SWAMI. I AM DOING ALL OUT OF THE FLESH. WE HAVE BEEN HERE BEFORE.
Rasa does everything in flesh! When Swami fought GR Swami did it IN SPIRIT. But when Rasa fights GR Rasa fights IN FLESH. Is there a double standard here, an assumption? The assumption is that Swami is always in SPIRIT, whereas Rasa is always in FLESH. Swami is spiritual, Rasa is egotistical and low minded. Rasa is angry! Swami beats up Rasa with the 2x4 but Swami is never angry! But if Rasa picks up the 2x4, Rasa is angry!
Let me say this for the record: I am in Spirit not in flesh! I am 100% in a state of nonduality in the sense that Ashankah has explained to me. I HAVE ALWAYS BEEN THERE, SINCE MANY YEARS. I knew it all the time, but you and others on the net got me confused. I will forward to you the way Ashankah explained it, in a logical, sensible way. You have been confusing me and I thought you had something special to teach me, and so I continued being in awe of you. Now I know this is false. I have been fooled by the idea that you had an advaita to teach me that I did not know about, and so, I have been waiting to learn. But now I know I had it all the time. The stuff you are teaching here is nothing new, it is unfamiliar words and expressions for the same thing. These new words and expressions threw me off, and you have been using them like a baseball bat against me. Now I have turned to rubber so to speak and you can't hurt me any more.
'Divisionary dramas all over the net.' That of course refers to my articles. My articles are my articles, and you don't like them. So too bad, so write your own articles all over the net. You are all over the net, are you not? Why is it a bad thing to be all over the net? Why do you have so many groups if it is bad to be all over the net? To my knowledge, you have at least six groups and have had them for a long time. If multiplicity on the net is bad for me, then it should also be bad for you.

OH, EXCUSE ME. THERE IS ONE OTHER, THE ADVAITA SAINT IN LOS ANGELES ONLY SWAMI G AND THAT MAN CAN STAND AS THE ABSOLUTE EPITOMENT OF SPIRITUALITY. IF ANYONE ELSE DARES DECLARE THEY ARE ONE WITH GOD, THEY ARE IN SAHAJA OR NIRVANA, THEY ARE ANOINTED, OR THEY HAVE ANY SPECIAL GRACES OR BLESSINGS, THEY WILL BE BEATEN BY THE POWERFUL 2X4 OF SWAMI G. THIS IS THE FIGHTING PATTERN. KNOCK DOWN ALL COMPETITIVE CLAIMS TO THE GLORY AND GRANDEUR OF THE TOP PLACE IN GOD'S WORLD.
G: What "top place" in Gods world? There is no top place, there is only that ONE SINGULAR without a second being. Top place is only for those who are in duality - that falls away in realization. There are many, many guru's which this one will advocate fully. Unfortunately Rasa, you are still seeking and not in that category. To say you are would only perpetuate the myth you are putting out. I have seen how you have been operating with others, all the demands, etc.
Aha. More attacks. I am in duality. Therefore, I am not realized. Correction: Rasa is realized, enlightened, and the way Ashankah explains it logically and sensibly, RASA IS NONDUAL!
Now Swami rubs the salt in: There are MANY MANY GURUS, BUT RASA IS STILL SEEKING AND NOT ONE OF THEM! SWAMI CANNOT ADVOCATE RASA!
This is meant to demoralize Rasa, send her into paroxysms of suffering. But I told you before I am not suffering, and I do not care any more what you say. I have given you credit for all you did for me. I welcomed you, I was respectful, I promoted you, and after our initial long interviews, I gave you a donation of $200. That shows love and appreciation. Why don't you ever tell anyone about that? Why do you make it seem like I am wearing you out, trying your patience and I never reciprocate? I promote you ALL OVER THE NET. I brought many people to you. This has not been a one-way street, you giving to me! I gave what I could!
'The myth I am putting out and the demands I make on others.'
What myth and what demands? The myth I am an avatar? That was told to me by Ramakrishna and Nityananda, that it is true. So don't believe it. I won't believe in you, either. You fear my getting some glory? No, not much glory is coming my way from people, mostly grief, as you know. That is how the world is. But from God, yes, glory. I do get glory from God. And that is the only glory that is real glory.
My demands? What are my demands? When I get mad (go ahead, rant now how I am in ego. I do not deny human feelings or ego - you do) I post some demands once in a while. They are never fulfilled. Then I take them down when I cool off. Is this what you are referring to? Why does it bother you? Afraid somebody will meet my demands? No one ever does. It's just myself and the people I pay doing all the work - scarcely anyone donates or helps. That should get you a sigh of relief. Rasa isn't getting much help, whew, thought we had to worry her demands were being met!

(Back to Rasa original article)

NO I AM NOT STRONG. GOD IS STRONG. IT IS MY FAITH THAT IS STRONG, MY CONFIDENCE AND TRUST. I PUT ON THE WHOLE ARMOR OF GOD, AND THAT MAKES ME STRONG, BECAUSE THE ONE IN ME IS STRONG. NEVER DO I CLAIM MY FLESH IS STRONG, ON THE CONTRARY. I ALWAYS POINT OUT IT IS THE ANOINTING THAT DOES EVERYTHING, NOT 'ME.'
G: Then why is Rasa so angry all the time? There is no armor needed when the fullness of God is known. Find out what it is you have trust in. I guarantee it will not be what you think it is, it will not be what your belief system is holding it to be. Once the Holy of Holies is fully entered then Rasa will be no more, her anger and angst against the world will be no more.
Pleeeeeeeeese Swami! I am not angry! I am not in angst! I am happy! I am in Nirvana! Or Sahaja, or Nirvikalpa Samadhi! It is your opinion that I am angry. I do have small outbursts and normal periodic outbursts of emotion, but overall basically I am in a steady place. I am at peace within me, no angst, no torment. Occasional human worries or small torments, to be sure, I am human. Will you tell me Jesus had no feelings? Come on, let's stop playing this charade!
(about contemplation)
I BEG TO DIFFER HERE. THAT IS NOT MY DEFINITION OF CONTEMPLATION. CONTEMPLATION IS NOT THOUGHT. IN CHRISTIAN MYSTICAL THEOLOGY CONTEMPLATION IS WHAT GOD DOES, FILLING UP THE MIND OR CONSCIOUSNESS OF THE PERSON. (NOW I KNOW YOU WILL JUMP ON ME FOR USING MIND.....YOUR VERSION OF ADVAITA, WE DON'T HAVE A MIND, WE ARE BEYOND MIND, ETC. IT DOESN'T SCARE ME ANY MORE, THIS SUPPOSED SUPERIORITY OF YOURS IN ADVAITA AND YOGA....
G: Why would it scare you? Yes, it scares those who may actually lose the persona they have been cultivating for this lifetime .......
I don't know where you are getting this idea about contemplation. Here is the definition see for yourself, Rasa:
contemplation - n 1: a long and thoughtful observation 2: a calm lengthy intent consideration [syn: reflection, reflexion, rumination, musing, thoughtfulness
One enters contemplation or reflection to see what is not once that comes to it's end conclusion and all has been swept away then what is may fill the void.
In mystical theology, contemplation is not what is in the regular dictionary. I cannot provide the information at this moment, but contemplation is where thought and fantasy ends, and God fills the consciousness. It is grace filling the mind. Therefore, I rightfully compare it to a deep sadhana or sahaja state.

I KNOW WHAT I HAVE, AND I NO LONGER STAND IN AWE.
G: It is never about standing in awe it is about coming and accepting guidance that will move you forward so that what is here may be known directly. Then you will know my words are true.
Here we are at that same home plate. Swami knows, Rasa does not. Swami is there, Rasa is not. Swami is fulfilled, Rasa is not. Rasa needs guidance from Swami.
When I called you my Satguru it was a decision. I felt you were not getting enough help, I saw how people were not posting enough, not asking questions, it seemed like a lull in your life's work. I tried to help, and this is what I got. By promoting you and you as a Satguru, I took you at your word. You said you are a Satguru, you said you are 'That' and I simply accepted it. But now that you are mercilessly beating me up, trying to destroy my self esteem, all that I believe in and downgrading my ministry, I am rethinking helping you! Why should I help you and acknowledge you, when you hurt me and degrade me? You are putting me down to prove you are higher, I need help, and you are helping me. So it is important to take away my faith and belief in myself. But I resist this sort of thing.

YOU HAVE BEEN USING WORDS AND VEDANTIC 'EDUCATION' TO BROWBEAT ME.
G: Did you see it as browbeating? Then you did not come in surrender but as an egoic stance. You are not or never have been a Sadhaka here. Then it has all been a charade on your part. It is not about education which is learning by rote, it is about learning practices which put into place will unlock the keys of the Universe to take one beyond their minds limitations.
More than anything, I wanted to be and tried to be a spiritual friend. But you can't accept anyone that way, because you are above everyone. So I humbled myself and became your devotee, so I could do a good job of promoting you.
Oh, I already know your words. You are cold hearted. You will say you did not ask me to promote you, help you in any way. You did not ask for a donation, etc. People always do that when they want to make sure THEY NEED NOT SHOW ANY GRATITUDE OR LOVE. Having said that, you do not have to show me any gratitude or love. So don't show any. Could you just stop hurting me? Or trying to? Oooooooooooh that would feel so nice right about now!

KNOWING MANY WORDS DOES NOT GUARANTEE KNOWING GOD.
G: Who has ever said it did? Be still and know that I am God. What part of still is Rasa entering? This is why it takes being in the moment, meditation, contemplation, etc, and not running around trying to war against everyone.
THE INTERNET IS FILLED WITH WANKERS WHO KNOW LOTS OF VEDANTA WORDS, I AM SICK OF READING THEM.
G: Good, then stop reading and sit down and go into meditation, into contemplation and find out what is the foundation of all and beyond all.
Oh, Swami stop! I have seen God face to face twice! You have not.
EVERYWHERE I TRAVERSE THERE ARE YOGA NERDS READY TO KNOCK ME DOWN, AS THEY KNOW MORE THAN I KNOW ABOUT VEDANTA.
G: So now you are back to name calling and disrespecting, another of Rasa's patterns that don't garner respect. When you call others names then you have disrespected yourself, Rasa. Maybe they do know more than you about Vedanta? And so what?
Everyone has a different personality, Swami. You are a cold fish, sorry, I come from a place of passion. I go hot and cold, you supposedly (not according to Steve and what I see on the net) do not have passionate feelings. In my passionate way, I do explode with all kinds of words and cussing. Indeed I do. But I am ok with that, and so is God.

I KNOW WHO I AM AND WHERE I AM, YOU WILL NOT DIMINISH MY STATUS WITH GOD.

G: What are you talking about? Diminishing your STATUS WITH GOD ? WHAT STATUS ?
The place where I am at with God. Whatever you say I am not, I am still that which is One with God.

NOW ABOUT SURRENDER - I AM TOTALLY SURRENDERED TO GOD.
G: Yes, that is why you are running around the 'net casting stones.
IF I SURRENDERED ANY MORE I WOULD BE PHYSICALLY DEAD AS WELL AS EMOTIONALLY, MENTALLY AND THOROUGHLY DEAD.
G: Good - first comes the death before death and this is the resurrection. You have not gotten there yet.
God does not agree with you.

THERE IS NO ME LEFT, AND I WILL RESIST YOU TELLING ME WHO I AM, WHAT I AM AND WHAT I AM DOING,
G: Haha, if there is no 'me' left then there would be no big Rasa I there to resist.
Using little 'i' s does not prove humility. Calling yourself by the third person also proves nothing. It is in the HEART.
BECAUSE I KNOW MYSELF AND THE GOD WITHIN ME BETTER THAN YOU DO!
G: The God within you? What God is that?
Almighty God, the Real Presence of God which Hindus call Atman. What God is in you? Or are you in?
YOUR DEFINITION OF CONTEMPLATION ALSO SEEMS TO ME ROBS THE CHRISTIAN PATH OF WHAT IT CONTAINS: THE EQUIVALENT OF SAHAJA.
G: You don't understand contemplation or sahaja with this statement.
Only Swami knows. Have you ever known, understood or fully been aware of a path or state different than yours? Is yours the only way?
END OF PART I

Discourse between Rasa & Swami G
March 27, 2006