ADVAITA GURU SWAMI G
ANSWERS DEVOTEE RASA VON WERDER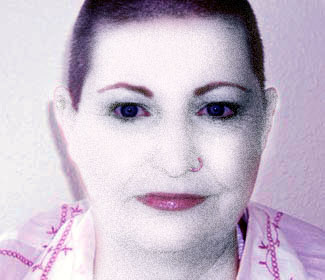 SWAMI TALKS TO RASA ABOUT GURU POWER,
DEVOTEES & HER MOVE TO MEXICO
---
RASA: THANK YOU BELOVED LIGHT OF GOD IN ADVANCE. IS IT BETTER TO HAVE A LIVING GURU THAN TO WORSHIP GOD FROM AFAR OR IN THE OTHER DIMENSION?
G: Yes, a living Guru is in touch with what is taking place Now.
RASA: IS IT BETTER TO HAVE A LIVING GURU THAN WORSHIP ONE THAT HAS PASSED ON? IF SO, WHAT ARE THE BENEFITS?
G: The Living Guru can give instruction and Guidance that pertain to the Seekers individual path. They can shed light on a place where the Sadhaka is blind to whereas it is always the misunderstood line that, "Why must I go to an Outer Guru when I can hear my Own Inner Guru?" The answer to this is that the Inner Guru that one hears within may also be tinged with the voice of the ego.

A Sat Guru can distinguish the difference between your egoic mind versus what is real and valuable promptings. Yes, some of what is coming through may be valid and yet some of what is coming through may be just tinged with enough egoic mind to make it severely skewed and off.
RASA: HAVE NOTICED THAT ON SOME GROUPS, EXAMPLE GURURATINGS, THEY GO ON AND ON ABOUT GURUS, BUT THEY CANNOT SERVE ONE. THEY SEEM TO BE IN DESPERATE NEED (SOME OF THEM) AND ARE SORT OF LIKE RUNNING AROUND THE POST, BUT CAN'T SEEM TO STOP AND RECEIVE ANYTHING. ONE LOVELY YOUNG MAN, AS AN EXAMPLE, 'S' BEGAN SERVING YOU, AND QUIT. HE ADMITS HE FAILED, HE SAID SO ON TWO GROUPS.
G: It is not about serving a Guru like a slave... it is about Surrendering to the promptings that pertain to hearing the Guru's insight about what is holding one back, and about diving into what is given wholeheartedly without reservation. If you can't or are not willing to trust the Guru that you are with, one of two things is taking place:
1. Either the Guru is not living what is being spoken of. (In that case leave.)

2. Or you aren't committed enough, nor wise enough, nor ready for the advanced part of the path which is cutting through rather than building up.

RASA: NEXT, HE BECAME MY FRIEND AND DEFENDED ME VALIANTLY ON GR. BUT WHEN THE 'WAR' WAS OVER, AND I CALLED HIM ONE DAY TO TALK, HE TOLD ME HE COULD NOT BE FRIENDS, BECAUSE I AM A GURU!
G: What was said about this before? Is this not what I said concerning this that the person in question hops here and there and has no stability?
RASA: NEXT, HE POSTS DOZENS OF POSTS EVALUATING AND SEARCHING FOR GURUS. DO THESE PEOPLE MAKE SENSE TO YOU?
G: Yes, they are in maya mind, and suffering.
RASA: WHY CAN'T THEY RECEIVE SOMETHING FROM YOU OR ME?
G: Ego is so unstable as they are not ready for anything that challenges the supports they desperately hold onto or are searching for. Many have to believe that they are better than gurus; that nothing may be given to them as they are holding onto and projecting an image of being strong, wise, or whatever they secretly believe they are not (one of the conditioned driving forces). The pendulum swings hard from one side to the other and it takes strength to surrender. Many in the world view it as weakness.
RASA: WHY CAN'T THEY STOP THE SEARCH WHEN THE GURU IS RIGHT IN FRONT OF THEM? WHAT IS MISSING IN THEIR UNDERSTANDING?
G: Wisdom and Discernment.
RASA: I HAVE HAD A LARGE NUMBER OF DEVOTEES NOW SO I CAN IMAGINE YOU HAVE HAD MANY MORE. DO YOU HAVE THEORIES ON WHY THEY FALL APART, DENY THE GURU AND EVEN THE SHAKTI?
G: There comes a point where their projections, expectations or fantasies are not being met. There comes a point where what needs to be seen and looked at 100 % without covering over in order to move forward. Many are simply not ready for that step.
It is easier to leave and call the Guru a charlatan than it is to look within and find out where their catching is. It's easier to prop up the ego than it is to break through it.
RASA: WHAT WOULD YOU SAY ARE THE MAIN REASONS THEY 'FALL APART' OR 'HIT THE WALL' OR EVEN GO 'BALMY.' SOME, NOT MANY, EVEN BECOME TRAITORS AND ENEMIES. DO YOU HAVE STRONG IDEAS ON ALL THESE OCCURENCES?
G: See above.
RASA: WHEN YOU GIVE DIKSHA, ARE YOU TRANSMITTING SHAKTI?
G: It is unlocking the Shakti that is already there.
RASA: AND DO YOU GIVE THE SHAKTI IN STAGES?
G: The more around the Guru or receiving on many levels the more it may be increased .... when getting Energy work from a Guru there is of course more increase or breaking through that which is holding it back ....
RASA: CAN YOU CONTROL THE SHAKTI, OR IS IT OUT OF YOUR CONTROL?
G: One does not control Shakti. That would be akin to wanting to Control the Universe. It is Fine when someone is not interfering with it is inherent Wisdom.
RASA: DO YOU GIVE PART OF IT OR ALL OF IT AT ONCE?
G: All, but most may not receive the fullness of it at once.
RASA: AFTER YOU HAVE GIVEN THE SHAKTI TO A DEVOTEE, DOES IT GROW BY ITSELF PROPERLY, OR DO YOU HAVE TO GUIDE THE PERSON?
G: Usually both.
RASA: IF THE PERSON TAKES OFF AND REFUSES TO HONOR AND OBEY YOU ANY MORE, HOW DOES IT AFFECT THE SHAKTI?
G: It isn't about obeying in a external way it is about surrendering into the way, or the allowing of Shakti, to move and release while giving the lessons needed.
RASA: ONE GUY SORT OF TURNED HIS BACK ON ME AND WAS GOING TO 'FIND HIS PERFECTION' BY HIMSELF - WHILE DENYING THE GURU WHO GAVE HIM THE SHAKTI. WHAT IS THE FATE OF SUCH A PERSON?
G: It depends on many factors. There no one point-blank answer.
RASA: IS THEIR ADVANCEMENT CURTAILED IN ANY WAY, OR DOES THE SHAKTI CONTINUE TO GROW AND MANIFEST NICELY EVEN THOUGH THE DEVOTEE DENIES THE GURU?
G: It may stop if early in motion and not fully activated, but then again it may continue on and will give what the seeker may think they want, all as another illusional sidetrack (powers, projections, realms, etc). Shakti may aide the journey to clarity or may bring greater delusion.
RASA: WHEN THE GURU GIVES THE SHAKTI, HOLY SPIRIT, DOES IT CONTAIN THE SIGNATURE OF THE GURU WITHIN IT? IMO IT DOES, AND I CALL IT 'SPIRITUAL DNA'. THIS GOT SOME ANGRY AND HYSTERICAL RETORTS FROM PEOPLE ON GROUPS, SAYING I AM DANGEROUS AND THEY WANT TO STAY AWAY FROM ME. THEY HAD APPARANTLY A FEAR OF ANYTHING THAT WOULD CONTAIN MY PERSONAL SELF.
G: It is beyond a personal self. If there is a personal "self-enhancing" then it is being skewed.
RASA: I GOT MY IDEA FROM JESUS, WHO LEFT US HIS BODY AND BLOOD IN HOLY COMMUNION. IT SEEMS TO ME HE WAS SAYING IT IS NOT ONLY THE IMPERSONAL GOD, BUT IT HAS HIS MARK OR SIGNATURE WITH IT (THE SHAKTI). WHAT DO YOU SAY ABOUT THIS?
G: It was to "drink up" all Aspects of what is being given. One should keep it and see it as Holy; Hold onto the body of it as precious manna as a holy offering.
Whatever the Guru gives it is to be held as sacred and for one's edification and aiding in release from sins, ie - bondage.
Remember my offerings to you. All is for your benefit even this one's life on this plane ...

RASA: ON THE SAME LINE, DO YOU LIVE IN ALL YOUR DEVOTEES THE WAY THAT JESUS LIVES IN HIS? I THINK YOU DO.
G: If they accept fully. If not then partially as to their openness.
RASA: DO YOU BELIEVE, SWAMI, IN REACHING OUT TO ALL KINDS OF PEOPLE, INCLUDING THOSE THAT SEEM TOTALLY LOST AND ADDICTED TO SIN, SEX AND DELUSION?
G: Bondage and ignorance is one and the same across the board.
RASA: DO YOU CASTE A WIDE NET OR A SMALLER NET, SEEKING ONLY THOSE WHO ARE REASONABLY EVOLVED?
G: Those who have eyes to see will see, those who have ears to hear will hear, the rest fall by the wayside. Some go a short way and seem to spout up for a time but then they are choked by the weeds of their attachments and aversions. They have not weeded the garden along the way.
RASA: IT SEEMS TO ME THERE COULD BE A FEW LEVELS THAT WE MINISTER TO PEOPLE ON, AS I HAVE NOTICED. SOME ARE SPIRITUALLY DEAD, AND THEY GET BORN AGAIN. SOME ARE ADVANCED, AND THEY MOVE INTO THE HIGHER STATES, OR EVEN THE SAHASRARA. THE SAME SHAKTI AFFECTS BOTH TRANSITIONS. WHAT DO YOU SAY?
G: Each life gives an opportunity for growth and each moment gives an opportunity. Shakti is shakti, it is neutral the spin that is seen comes from the mind.
RASA: ARE YOU GOING TO OPEN AN ASHRAM IN MEXICO?
G: No, if people want it then they must make it happen.
RASA: WHAT PART OF MEXICO ARE YOU IN?
G: Ajijic / Lake Chapal, south of Guadalahara.
RASA: WHAT MADE YOU MOVE THERE?
G: It was time to.
RASA: IS IT PLEASANTER AND REASONABLE LIFESTYLE TO LIVE IN?
G: It is fine.

RASA: I HAVE BEEN IN MEXICO FOR EXTENDED PERIODS, ONE TIME WAS THERE OVER A MONTH. IT IS A PARADISE AND YES, YOU CAN GET SERVANTS REAL CHEAP AND HOUSING AS WELL. BUT THIS WAS IN THE SIXTIES.
G: It is getting more expensive by the day in this area as it is becoming a big spot for retirees. Many come with much money and that drives up the costs... although i have heard that a gardener or having someone coming in to clean a couple of times a week is reasonable ...
RASA: WHAT ARE YOUR PLANS THERE, SWAMI?
G: Just to be in the moment, which same as anywhere, haha. Although I did just spend the day with another swami who happens to be also a SatGuru. It was a great day with much laughter. That SatGuru is translating texts from Hindu and Sanskrit into English. She had a large ashram near to here but closed it down in order to put full attention into the translations. Maybe I have been sent in to pick up the slack.
Love & Light
Great Peace & IS
0
March 5, 2006
INFINITE LOVE,
RASA
March 5, 2006