A few months ago I became friends with a Buddhist/Yogi near Tibet, by e mail and phone. He at first fascinated me, then tormented me, until I just moved on. He hooked me in by the claim of having "the highest state of Enlightenment or Nirvana" that there was, and I certainly wanted to learn. He made many claims; the succession from a long line of Tibetan Lamas and so forth, and since I did not know the lingo and wanted to learn, it was taking time to sort it out. Along with his supposed perfection there were quirks along the way. After a while, when phones were exchanged, I called him weekly. For a man with no desires he certainly had some. He desired his wife and her cooking, (he was telling her exactly what he wanted for dinner offside the phone one day... prepared precisely one way, and not another, speaking imperiously to her.) He desired to be totally in control of wifey, I noted - went into a sort of jealous fit when I chit chatted with her one day,
"Why are you talking with her? She doesn't know anything about Enlightenment! And furthermore, she has work to do, and you are keeping her from it!"
From deep inside his spleen I felt the fear that I would be filling her head with thoughts of Matriarchy and Female Supremacy, ideas he bashed soundly by saying to me,
"There is no gender! There is no body! There is no personality and separate self! You are pitting female against male, and perpetrating the same wrongs from the past...you are not bringing liberation and peace! We must all see each other as God, as souls in the Infinite Ocean of Bliss, non duality, and Infinite Reality! That is the only way to peace and freedom...what you are preaching is divisive and dualistic! You are functioning on a lower level than myself!"
I am sure he remembered which gender his wife was when he got into bed with her - and he certainly recalled which gender had to cook and clean, breed and nurture. There was no confusion in his mind on a day to day level that he was male, and servants were female.
He also pooh-poohed my experiences of God, saying I was attached to suffering, and the Divine Stigmata he found irrelevant, maybe foolish, some sort of psychological whiplash of the soul. He said "dark night of the soul" was delusion, and therefore, the sufferings of Jesus and all Christian Saints were of a lower level...he called it "attachment to suffering," and of course, I was one of the deluded sufferers. He insisted that there was no higher state than his non-dualistic, Buddah, no-desires, no ambition, no pain state. He was beyond everything; beyond Witness Consciousness, beyond any kind of "phenomena" such as revelations, visions, voices, intimations, inner sense experiences and so on. He was beyond the gifts of the Holy Spirit! He did not pray, chant, do mantras or meditate, although he tolerated others to do so whom he taught. (What was he teaching them?) He did not pray, as he knew he was God.
(Since he was beyond all of the above and had no more "phenomena" characteristics of saints and mystics, what did he have? He claimed a deep and unchanging state of PERFECT PEACE.)
Being beyond sainthood, you could not argue with him. Over there, near Tibet, he felt he had it all and knew it all, while I, a confused and beguiled Westerner, had it to learn. All the while he is living what seems to me a conventional life, with normal desires and feelings. He pretended he was above the mortal state. When I contradicted him he would wince and when I quoted saints of other persuasions he just declared, categorically, they were beneath his brand of Enlightenment. The denial about his humanity troubled me, as neither Jesus, nor any of the great Christian saints denied the mortal dimension. But then I was pondering maybe Buddhists were different. He said there were only four or five people he knew that were as high up as he. (Maybe there were four or five billion, I mused.)
I let this man sit in my head, tormenting me, for four or five months. As I tried sorting out if he could be for real, my mental operations were staggered. What really blew my faith in him were the dreams. I have gifts of the Holy Spirit where I can see inside the soul of another person. Why was I not getting dreams about this man's "Enlightened" state? Instead, he appeared as crippled and needy, crying, wailing in pain, angry, unloving and jealous! -not ascended and enlightened at all. There was no shakti from him, just torment. (On the other hand, I received Darshan from Amma, where she anointed and blessed me and I knew she was a living saint. Ditto for Ramana Maharshi, from the other side of the veil...not so with Lama Dorky.) Could this man be beyond sainthood? It didn't seem logical.
Then, a strange little clue blew the whole thing out of the water. I was trying to figure out why he'd e mailed me in the first place. I went back to the article I had written, which was posted on his yoga site. I read it through thoroughly. That article referred to my 50 acre estate in New York, with the hundred-year old house I'd remodeled. It spoke of all my animals and personal lifestyle which to someone in India, might have sounded luxurious. He thought I was rich...Now the hints about himself and family coming to the states all made sense. He'd been passing, offhandedly, remarks regarding such a trip. But they needed money! He could do so much good here in America, enlightening souls, if only he had a sponsor for himself and family, setting him up and helping him get started. These hints had been getting more frequent, him praising me lately, for my many accomplishments including the "wonderful home" I had created. The big phony with no desires was talking to me because he wanted my money! I wasn't even sure if he was mentally all there, much less was I ready to spend my hard-earned money on him and his entire family - an entourage which would have dropped about $10,000. for starts.
I decided to save my money and my sanity and moved on. I just stopped communicating. He never called me, of course, as that was money, and he only e mailed me once, (as he wanted to foster the idea that he had no desires - therefore the desire to reach out to me wasn't in him.) His e mail said something like I must be really suffering from lack of contact with him. I knew this was awfully vain, but not wanting to hurt his pride, I just said I was extremely busy and would get back to him later. A friend of mine said he was a classic case of "spiritual pride."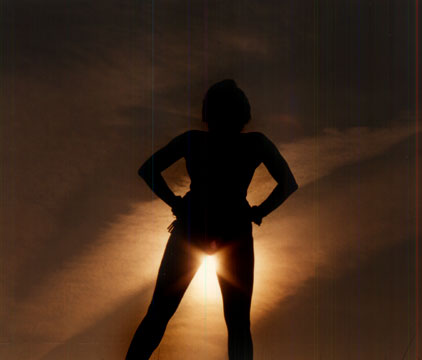 After I recovered from the stress he'd put me under I began to think about Enlightenment, and what it really was. He'd told me that since I was not like him, in his so-called "nirvakalpa" state, but in a "sarvikalpa" place, I was not yet fully enlightened. I decided, then, to meditate, think and channel my God, the Atman (Atwoman) or MotherGod within me, to get some answers.
A PAUSE
Before I can go on with my account, I must address a wrong I have committed. MotherGod tells me that I have been less than charitable in this article, and have fallen short of perfection in writing it. To make amends, I must take my tongue deep out of my cheek, and tell you some of the good things that came out of knowing Lama Dorky. Falling out of a "state of perfection" concerns me more than anything, as my union with God is the principal thing that I live for.
Lama Dorky made me rethink my relationship to suffering, to see if there was any undue attachment to it. I made a strong move against any lingering self pity and once again, hanging on to any resentments or negative feelings from the past. He interpreted a dream for me, where Ramana Maharshi entered my darkened room and removed something from my altar. He said that was some of the Christian attachment to suffering. I pondered this deeply. I resolved that if any of my connection with suffering was psychological rather than spiritual , I would remove it by the grace of God.
Lama Dorky also made me relax about many things. One, about my self-pressure with daily Masses, rosaries and all the religious work I force myself to do - no matter how tired I am. I am still not sure if this is good or bad (to relax), but I became a bit more easy on myself. Since Lama Dorky did no religious exercises, not even prayers (this still bothers me) perhaps I could go a bit easier on myself. Some of my zeal could be reliance on personal actions, where more faith and confidence in God was in order. At times, I could be extreme in the schedule of religious pursuits. I tried relaxing, believing in God's unconditional love even when I could not follow a perfect routine.
The third thing that happened which improved me was I met a person who really thought he was Enlightened - whether he was or not. This made me think about the subject. It galvanized my mental powers and strained them to look at it from another light. That was not easy. Everything I knew, deep in the unconscious and unknown, had to be pulled forward. I had to scrutinize the hard- drive of my soul, examining all that I had experienced of God, and see how it fit in with Lama Dorky's statements. This was not a small task, as his words contradicted much of my cosmology. He gave me a task, a run for my money, a problem that stimulated my brain. Those are some of the good points he contributed, and now, I believe I have balanced the scales of justice and charity. Now onward and upward, let us see what MotherGod will say to me.
RASA: MotherGod, is there one form of Enlightenment? That is to say, is there an absolute state of it? Lama Dorky said that his state was the absolute state, and there was none higher. He said that he was completely fulfilled, and that once you are completely fulfilled by God, you cannot go anyplace else that fulfills you more.
MOTHERGOD: THERE IS NO ABSOLUTE FORM OF ENLIGHTENMENT. BECAUSE GOD IS INFINITE, WE CAN NEVER STOP IN OUR APPREHENSION OF HER. WE REACH CERTAIN STATES OF ENLIGHTENMENT ON EARTH, AND WE FEEL FOTALLY FULFILLED, YET, THAT DOES NOT MEAN THERE ARE NO HIGHER STATES. THERE ARE HIGHER STATES THAT WE CAN REACH AT A FUTURE TIME, AND OTHERS OBVIOUSLY, ON EARTH, MIGHT HAVE HIGHER STATES THAN THE PERSON WHO THINKS SHE IS FULFILLED.
RASA: Why does Lama Dorky think he is in absolute fulfillment and there is no higher state?
MOTHERGOD: BECAUSE LAMA DORKY WAS TAUGHT THAT WAY. HE WAS TAUGHT BY HIS SUPERIORS THAT THERE IS A SUPPOSED ABSOLUTE AND FINAL STATE, AND WHEN HE REACHED WHAT HE THOUGHT WAS IT, HE DECIDED THAT WAS THE END OF IT. SO HE IS SIMPLY SAYING WHAT HE BELIEVES.
RASA: But what he believes is not correct? There can be other states of other souls, such as myself, who have reached Enlightenment in my own way, and it is different from his, perhaps similar, but different?
MOTHERGOD: YOUR STATE IS SOMEWHAT DIFFERENT THAN LAMA DORKY'S BECAUSE MOST OF YOUR ENLIGHTENMENT CONSCIOUSNESS CAME FROM CHRISTIANITY, BUT A GOOD SECOND PORTION CAME FROM THE EAST. YOU ARE A COMBINATION OF BOTH. YOUR MIND AND YOUR FEELINGS ARE TUNED INTO A DIFFERENT 'BELT,' FOR WANT OF A BETTER WORD, THAN IS LAMA DORKY. FOR HIM TO DISCREDIT YOUR STATE AND BELIEVE HIS OWN TO BE SUPERIOR IS A KIND OF ARROGANCE OR PRIDE. WITHOUT DELVING INTO YOUR STATE HE MADE QUICK JUDGEMENTS ABOUT EVERYTHING AND NIT PICKED ON ALL YOUR SUPPOSED FAULTS. HE SAW THE TOOTHPICK IN YOUR EYE AND NOT THE LOG IN HIS OWN.
RASA: How could he do this if he is Enlightened? He said one who is Enlightened has no faults.
MOTHERGOD: HAHAHAHA! THAT IS WISHFUL THINKING! IF YOU REMEMBER ANYTHING ABOUT THIS CONVERSATION, REMEMBER THIS, PEOPLE ALWAYS HAVE FAULTS. UNLESS ONE IS IN DEEP SAMADHI, TO SOME DEGREE, THERE COULD ALWAYS BE SOME GLIMMER OF FAULT, BE IT EGO, PRIDE, VANITY, LUST, OR ANY OF THE HUMAN PROBLEMS. JUST BECAUSE A PERSON HAS REACHED A GREAT STATE OF ENLIGHTENMENT DOES NOT MEAN THEY REMAIN IN IT. AS SOON AS SHE RETURNS TO THE MORTAL STATE, THE HUMAN MIND AND HEART COME BACK TO SOME DEGREE. OF COURSE, WE CANNOT IMAGINE SUCH A THING IN ANYONE AS GREAT AS JESUS OR MARY, BUT THAT NOTWITHSTANDING, MOST PEOPLE WILL HAVE SOME FAULT OR INCLINATION, EVEN THOUGH THEY HAVE ARRIVED AT PEAKS OF SAINTHOOD. THIS DOES NOT MEAN THEY DID NOT REACH ENLIGHTENMENT! IT SIMPLY MEANS THEY ARE HUMAN!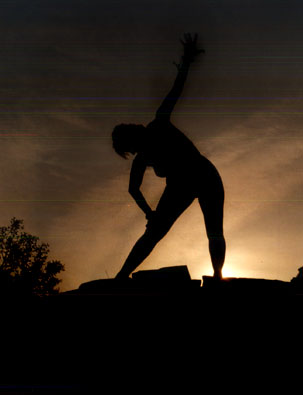 RASA: Lama Dorky insisted on this point. He had no faults, no lack, no desires, no ambitions, no needs, and would be happy in any condition. Even if his lifestyle was taken away and deteriorated, he'd be happy. He insisted that whatever would come his way - even if he lost his wife and family, he'd be happy. I doubted it, but he said he had no desires. It all seemed so illogical.
MOTHERGOD: LAMA DORKY WAS TOLD THAT IN THIS STATE OF ENLIGHTENMENT, THAT IS HOW IT IS. HE BELIEVED IT, SO HE INSISTS UPON IT. HOW CAN YOU ARGUE WITH HIM, WHEN HE INSISTS ON HIS BELIEF. NOW IS IT TRUE? ONLY TIME WILL TELL. YOU KNOW VERY WELL HOW GOD TESTS THE SOUL. SOULS HAVE A WAY OF THINKING, WHEN THEY ARE IN A STATE OF ILLUMINATION OR PEACE, THAT
'I WILL NOT BE MOVED.'

THEN LIGHTNING STRIKES, AND THEY ARE MOVED. YOU WILL KNOW, AND HE WILL KNOW, WHEN LIGHTNING STRIKES, WHETHER OR NOT HE WILL BE MOVED. MY OPINION FROM WHERE I STAND, THAT GOD WILL TAKE LAMA DORKY OFF HIS HIGH HORSE. HE WILL BE MOVED. LIGHTNING WILL STRIKE AND HE WILL FEEL HIS MORTALITY, AND BE LIKE EVERYONE ELSE. OF COURSE HIS FAITH IN GOD WILL SUSTAIN HIM. BUT SINCE HE INSISTS HE DOES NOT FEEL PAIN NOR DOES ANYTHING MOVE HIS HUMANITY, GOD WILL SOMEDAY SOON NO DOUBT, MOVE HIS HUMANITY. ANY HUMAN THAT SITS IN A SEAT OF PRESUMPTION SO STRONG, SO WILLFULL, SO VAIN AND PROUD HAS GOT TO BE TAUGHT A LESSON. THERE ARE THE SAINTS, ON THE CONTRARY, WHO ACKNOWLEDGE THEIR HUMANITY. THEY DO HAVE FAITH AND CONFIDENCE, BUT IT IS TEMPERED WITH A HEALTHY FEAR OF THE LORD. NO ONE IS SAYING THAT ONE MUST CRINGE AND BE FEARFUL DAY AND NIGHT - BUT THE OPPOSITE IS ALSO TRUE. YOU CANNOT BELIEVE, WITHOUT A DOUBT, THAT YOU CANNOT BE MOVED. YOU LIVE IN HONEST FEAR, AS LONG AS YOU HAVE A BODY, THAT GOD CAN DO ANYTHING - AND THAT INCLUDES A TEST WHERE WE ARE TEMPTED AND SHAKEN AND FRIGHTENED. AND WE MAY OR MAY NOT LOSE OUR SPIRITUAL COOL. NONE OF THE SAINTS THAT I KNOW OF EVER ASSUMED OR PRESUMED THEY COULD NEVER BE SHAKEN. THAT WOULD DEFINITELY BE PRIDE. SOME THINGS, YOU MIGHT HOLD ONTO THE DEAREST. YOU COULD DEFINITELY CLAIM THAT YOUR LOVE AND FAITH IN GOD WAS IMMOVABLE. AND YET, THE DOCTOR OF THE CHURCH, SAINT THERESA OF LISIEUX, SUFFERED ONE OF THE WORST TORMENTS BEFORE HER DEATH. SHE EVEN QUESTIONED HER OWN FAITH IN GOD, AND IF THERE WAS A GOD, AND WHETHER SHE WAS BOUND FOR HELL. LAMA DORKY IS NOT GREATER THAN THIS SAINT, WHATEVER HE MAY SAY.
RASA: Could you define the term Enlightenment? And explain again why there is no one final state, and how you could prove this?
MOTHERGOD: IT CAN BE EXPLAINED LIKE THIS: YOU HAVE AN ORGANIC POT. THAT IS TO SAY, THE POT GROWS - IT IS A LIVING THING. ONE DAY, YOU FILL THE POT TO THE TOP. YOU FILL IT WITH WATER, OR OIL OR A JUICE, AND IT IS FILLED UP OR FULFILLED. THIS IS ENLIGHTENMENT. WHEN THE POT IS FULL, IT FEELS FULL AND IT IS FILLED UP AND CAN BE FILLED NO MORE.
BUT HERE IS THE CATCH - THE POT GROWS. IT IS NOT STATIC OR UNCHANGING. IT GROWS, IT GETS BIGGER. ONCE IT GROWS, IT IS NO LONGER FULL OR FULFILLED, BUT NOW, IT HAS SOME EMPTYNESS AGAIN! THEREFORE, IT NEEDS A HIGHER STATE OF FULLNESS OR ENLIGHTENMENT!
RASA: That is an amazing analogy! I am so glad I asked you these things, as I was truly confused and did not understand. Lama Dorky had me really befuddled....but this makes sense. Then what makes a person grow, and does this growth continue always until the person dies?
MOTHERGOD: WHAT MAKES A PERSON GROW YOU HAVE ALREADY INTIMATED IN YOUR OWN WRITINGS, WHERE YOU EXPLAINED HOW TORTURE, PAIN, ADVERSITY PLUNGES ONE INTO PAIN AND DARKNESS AND SOMETIMES SEPARATION FROM GOD. THIS PAIN OPENS UP THE HEART, SOUL AND MIND. IN THIS PAIN A PERSON GROWS, AND MANY TIMES THESE ARE 'DARK NIGHTS OF THE SOUL.' SOMETIMES THESE PAINS ARE NORMAL, SOMETIMES SUPERNATURAL, AND IT ALL BRINGS YOU CLOSER TO GOD IF YOU LET IT. IF YOU FALL INTO SIN, OF COURSE, YOU DEVIATE FROM GOD.
ASIDE FROM THIS, THERE IS JUST NORMAL NATURE, AND ALSO NORMAL SUPERNATURAL LIFE OF THE SPIRIT. AS A PERSON REMAINS IN A PLACE OF 'PEACE' FOR A LONG TIME, THAT PEACE GETS BORING OR NO LONGER STIMULATING! AT FIRST, THE MORTAL IS HAPPY AND CONTENTED. BUT AFTER SOME TIME - BE IT MONTHS OR YEARS - ONE GROWS VERY SLOWLY, INCH BY INCH, EVEN WITHOUT SUFFERING TAKING PLACE. AND AFTER ONE HAS GROWN, EVEN THOUGH ONE FELT PRETTY MUCH AT PEACE, ONE ONCE AGAIN IS PARTIALLY EMPTY AND UNFULFILLED, AND IN NEED OF MORE ENLIGHTENMENT. THEN IN THIS NEED AND THIS UNHAPPINESS, ONE MUST ONCE AGAIN, BEND THE KNEE TO GOD.
LAMA DORKY SAYS HE DOES NOT PRAY OR DO ANYTHING OF THE SORT. BUT WHEN THAT TIME OF EMPTYNESS COMES UPON HIM ONCE AGAIN, HE WILL HAVE TO! WHY? BECAUSE HE WILL NOT BE 'ALL GOD' AGAIN. HE WILL FEEL HIS MORTAL SELF!
RASA: Then the state of "non duality" which Lama Dorky claims is a temporary state, as I had when I was seeing God face to face...One can be in this state temporarily, for moments...and can one be in it for years?
MOTHERGOD: THE EXTREME PART OF IT LASTS MAYBE MOMENTS OR MINUTES OR IN UNUSUAL CASES, LIKE THAT OF RAMAKRISHNA, FOR MONTHS. THEN IT GOES AWAY. YOU MAY EXPERIENCE, AT THAT TIME, A PLATEAU. THIS IS CALLED 'PEACE.' BUT IT IS NOT FOREVER. YOU STOP GROWING ONLY AFTER YOU DIE! REMEMBER WHAT I SAID ABOUT GROWING 'INCH BY INCH' EVEN WHEN ONE IS AT PEACE.
AFTER YOU WERE MYSTICALLY MARRIED AND SAW GOD FACE TO FACE IN 1982 YOU ENTERED A TIME OF PEACE. YOU CHOSE TO LEAVE THAT PEACE FOR A GREATER GRACE - THAT OF THE DIVINE STIGMATA. THAT WAS THE WORST PAIN AND PENALTY OF YOUR LIFE, BUT IT REAPED THE HIGHEST REWARD SPIRITUALLY. NO HUMAN ON EARTH THAT YOU KNOW OF, CAN UNDERSTAND THE IMMENSITY OF THAT GRACE. THOSE WHO POOH POOH IT WILL ANSWER TO GOD, IF THEY DO SO OUT OF ARROGANCE.
RASA: Lama Dorky made it seem trivial, did not even answer me when I brought it up - like it didn't matter, it was nothing.
MOTHERGOD: LAMA DORKY DOES NOT KNOW CHRISTIANITY, AND DOES NOT WANT TO KNOW, FEELING HE IS ABOVE IT. NOW YOU, ON THE OTHER HAND, KNOW CHRISTIANITY, BUT YOU WANTED TO LEARN BUDDHISM. SO WHO IS OPEN MINDED AND WHO IS CLOSED?
RASA: I believe I now understand Enlightenment. It is the state where God has filled the soul completely, which of course I have described in my writings. The part that I did not fully understand was the part of why was I suffering, when Lama Dorky wasn't. Lama Dorky said the fact I was suffering was proof I was not Enlightened like him.
MOTHERGOD: THE BEST ANALOGY I KNOW OF IS THIS. EVERYONE IN HEAVEN IS HAPPY. AFTER YOU HAVE DIED, AND PAID FOR YOUR SINS, YOU GO TO HEAVEN COMPLETELY FULFILLED. THERE IS NEVER ANY LACK OR WANT FROM THAT TIME ON, AS THERE IS NO PART OF ONE THAT IS EMPTY. BUT ALSO, THERE IS NO GROWTH. IT STAYS LIKE THAT FOREVER EXCEPT FOR WHAT IS CALLED 'ACCIDENTAL GLORY.'
NOT SO ON EARTH. IN THE CASE OF LAMA DORKY, HE IS FILLED UP RIGHT NOW - IF WHAT HE SAYS IS TRUE. YES, HE IS AT PEACE, IN A PLACE OF TOTAL FULFILLMENT AND HAS NO LACK. BUT AS I EXPLAINED, THIS IS TEMPORARY. NOW HEARKEN TO THIS - THIS DOES NOT MEAN THAT LAMA DORKY IS SUPERIOR TO EVERYONE ON THIS PLANET EXCEPT THOSE FEW MEN HE EQUATES TO HIM. IT MEANS THAT WHATEVER CAPACITY HE HAS HAS BEEN, FOR THE TIME BEING, FILLED UP. IT DOES NOT MEAN THAT HIS CAPACITY IS THE BIGGEST CAPACITY OF ANYONE ELSE. THERE ARE OTHERS WHO HAVE BIGGER SOULS WHO ARE NOT FILLED UP YET, BUT IN TIME WILL BE FILLED UP, AND WILL HAVE A GREATER CONSCIOUSNESS OF GOD THAN LAMA DORKY.
TAKE A LOOK AT THE SITUATION IN HEAVEN. THERE ARE TRILLIONS OF SOULS THERE, AND EACH HAD A DIFFERENT CAPACITY. EACH GOT FILLED UP COMPLETELY, ACCORDING TO THEIR MERITS OR CHARITY ON EARTH. NOT ONLY ARE THERE DIFFERENT DEGREES OF GLORY, BUT THERE ARE DIFFERENT TYPES, LIKE THE TYPES OF FRUITS. THEY ARE ALL DELICIOUS FRUITS, LIKE ONE IS AN APPLE, ONE A PEAR, ONE A BERRY, ONE A MANGO, AND SO FORTH. THESE ARE TYPES OF FRUIT, PLEASURE OR DELIGHT IN GOD, AND WITH GOD. ALL DIFFERENT IN STYLE, IN PERCEPTION, IN COMPREHENSION, AND ALL DIFFERENT IN HOW MUCH THEY HAVE ATTAINED OF GOD.
FOR LAMA DORKY TO MAKE A BLANKET STATEMENT THAT HIS STATE IS THE ABSOLUTE HIGHEST AND THERE IS NO OTHER IS JUST SIMPLY IGNORANCE OF WHAT IS GOING ON. YOU DID NOT DOUBT THAT HE WAS ENLIGHTENED, BUT YOU DOUBTED THAT HIS BELIEFS ABOUT ENLIGHTENMENT WERE TRUE, AND YOU WERE RIGHT! HE IS LIKE A KID IN HEAVEN, SAYING,

'MY PLEASURE IS LIKE THE PLEASURE OF NO ONE ELSE. NO ONE ELSE HAS SUCH PLEASURE, MINE IS THE BEST AND THE HIGHEST.'

BUT HE DOES NOT KNOW THE PLEASURE OF THE OTHER SOULS IN HEAVEN, AND HE IS TOO PRESUMPTUOS TO FIND OUT!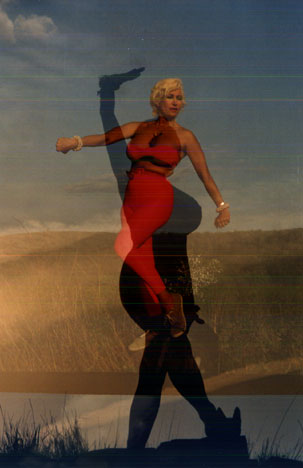 RASA: That really makes sense! It is all coming together in my mind now! I am actually glad I met Lama Dorky, as his preposterous claim got me going on the idea. Now can you explain to me why I am suffering and he is not - or so he says? He has been in a state of "peace" following Enlightenment for some years now.
MOTHERGOD: OF COURSE, THAT'S EASY. YOU WERE IN A STATE OF PEACE ONCE, FILLED UP. BUT YOU WOULDN'T HAVE IT. YOU WANTED TO JUMP BACK INTO THE FRAY, AND SO YOU DID. YOU WERE TORN UP AND APART AND STAYED IN A HOLLOW, EMPTY PLACE FOR ALMOST EIGHTEEN YEARS. THAT CAVERN IN YOUR SOUL WAS LIKE THE GRAND CANYON (AS YOU SAW IT IN A DREAM) AND IT TAKES TIME TO BE FILLED UP. TRY FILLING UP THE GRAND CANYON, WHICH IS A MILE DEEP! THAT IS THE PLACE THE DIVINE STIGMATA MADE IN YOUR SOUL! NOW SINCE THE YEAR 2000, WHEN MUKTANANDA CAME TO YOU, GOD HAS STARTED FILLING UP THAT HOLE. IT WILL NOT BE DONE IN A FLASH BECAUSE THAT WOULD BE TOO EXTREME, TOO STRANGE AND SCARY. GOD IS DOING IT LITTLE BY LITTLE, AS THEN, IT WILL NOT FRIGHTEN YOU. YOU ARE NOT FILLED UP YET TO THE TOP, AND IT MAY TAKE FOUR MORE YEARS - MY ESTIMATE. SO NINE YEARS TOTAL. A FEW MOMENTS OF RENDERING, EIGHTEEN YEARS OF TORTURE IN THE DARK NIGHT, AND NINE YEARS TO FILL UP AGAIN. IN THE YEAR 2009 YOU WILL BE FULL, I PREDICT, AND HAVE REACHED A TOTAL AN AMAZING LEVEL OF ENLIGHTENMENT ONCE AGAIN.
NOW ABOUT LAMA DORKY. HE MAY BE FILLED UP BUT IT DOES NOT MEAN HIS POTENTIAL OR HIS SPIRITUAL SIZE IS AS BIG AS THAT OF OTHER SOULS. SO INDEED, ONE IN THE LOWEST PLACE IN HEAVEN IS FILLED UP TO CAPACITY, BUT IS NOT AS BIG AS ST. JOHN THE EVANGELIST OR SOMEONE ELSE. BUT EACH ONE IS HAPPY AND FILLED UP. FOR THE SOUL IN THE LOWEST PLACE IN HEAVEN TO BRAG,
'I AM IN TOTAL ENLIGHTENMENT AND THERE IS SCARCELY ANYONE ELSE LIKE ME'
IS A JOKE AND ONLY AN IGNORANT CLOWN WOULD DO SUCH A THING.
RASA: Wow! It all comes together! Mother, I did not want to put down Lama Dorky, but neither did I want to be intimidated and bamboozled by him. I think you have squelched his ignorance and lies upon me. It is amazing, unbelievable how someone so smart and Enlightened, could at the same time be so ignorant and dumb! Could you tell me anything else about Enlightenment right now and have I asked most of the right questions?
MOTHERGOD: LIKE MY DEAR SAINT AMMA SAID TO YOU, YOU MUST TEACH. PART OF THE WAY YOU TEACH IS CHANNELING GOD. DORKY POOH POOHED CHANNELING, AND YET, YOU GOT THROUGH HIS LIES BY CHANNELING ME. SO IT ISN'T BAD AFTER ALL. YOU HAVE ASKED MANY GOOD QUESTIONS. PERHAPS THERE WILL BE MORE LATER ON, WHEN YOU THINK. PERHAPS OTHERS WILL ASK YOU QUESTIONS. BE PATIENT WITH THEM.
RASA VON WERDER
AUGUST 8TH 2005