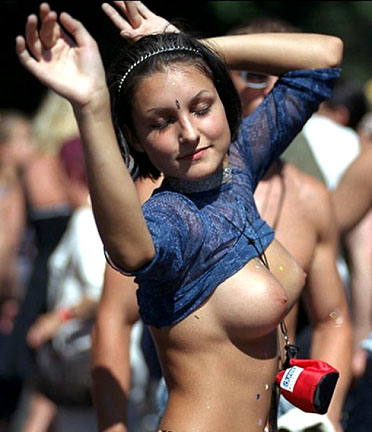 Patriarchal propaganda have totally misled us that life thousands of years ago in the Stone-Age was bloody and brutal. The first civilizations were created in in Neolithic age,(New Stone-age) about 10 thousand years ago. And in these first civiliazations archeaologists couldn't find any evidence of violence or warfare. Though it did seem they worshipped Goddesses.
But it does seem that patriarchy and brutality do go together. And my personal theory is that Women in the last Matriarchal age knew how to tame men and keep them in order. But over many generations the Women were so successful in controling men, they began to forget what a danger men can be.
RASA: LET US NEVER FORGET THAT AGAIN. WE ARE TOO SOFT HEARTED. BUT DON'T WORRY, CHEMICALS IN COSMETICS AND PLASTICS (LEECHING INTO THE WATER) ARE NOW TAKING AWAY THEIR 'MANLINESS'. LET'S JUST MAKE SURE THEY GET PLENTY MORE OF SAME.
And they began to relax the controls they had over men and give them equality.
RASA: BIG MISTAKE. GIVE MEN EQUALITY, AND NEXT, THEY WANT TO HAVE SEX ANY TIME THEY FEEL LIKE IT.
Probably at first this didn't make any difference but then some men found they could gain power over Women and other men through violence.
RASA: MEN ARE INFERIOR AND THERE IS SOMETHING WRONG WITH THEIR BRAINS. (I APOLOGISE TO THE NICE MEN, THERE ARE MANY AND I LOVE THEM)
These men then began to at first rob and then conquere these peaceful Matriarchal civilizations and this brought a new patriarchal age into exsistance.
RASA: OK, IN THE FUTURE THE STRAP ON DILDO BUSINESS WILL ACCELLERATE. WOMEN WILL BE AMAZONS AND MEN WILL BE BENEATH THEM. AND LET'S PUT ALL SORTS OF WARNINGS OUT THERE IN CASE WOMEN EVER GET SOFT AGAIN.
WILLIAM & RASA
OCTOBER 28, 2005
DISCUSSIONS ON
---
---