RASA & WILLIAM EXPLAIN HOW
WOMEN'S ENERGY HAS BEEN DEPLOYED
TOWARD THE SERVICE OF MALES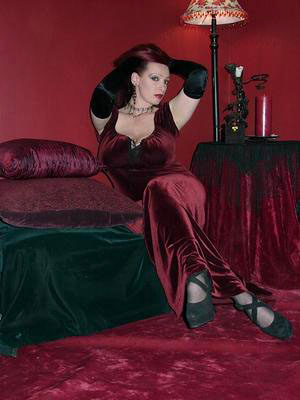 DIVYANA
Produced by Divyana
© 2005
I may have gotten the meaning of her article backwards. But what I saw in it was how men really need women's approval. How men are like boys seeking mothers love in the way they seek acceptance and love from their wives. In other words not being able to get along without a woman supporting them.
THAT PART IS OK. MEN'S NEEDS. WE HAVE ALWAYS KNOWN ABOUT THAT AND NOW MORE THAN EVER. THE PART THAT IRKS ME IS THE FACT THAT LAURA IS TELLING WOMEN TO ONCE MORE SACRIFICE THEMSELVES FOR THE SAKE OF NEEDY MEN RATHER THAN GIVING THEM SOME TOUGH LOVE. IT IS THE OLD ATTITUDE OF 'YOU WOMAN. YOU ARE HERE TO GIVE TO MEN. SO GIVE. AND GIVE, AND GIVE AND GIVE.' WHAT HAS BEEN THE RESULT OF ALL THIS GIVING? PATRIARCHY. THAT IS WHAT PATRIARCHY IS ABOUT. WILLIAM BOND, HELP ME OUT ON THIS.
Well Patriarchy has taken and used Women's maternal instinct for their own use.


The fact is that Women have children and men don't. And not only do Women have children, they do have a powerful instinct to care and look after the children they bear. So self-sacrifice is natural for
Women, in wanting to not only to care for children but also Old people the disabled, the sick and animals.


Patriarchy says to Women; "You can only use your maternal and nurturing instinct to care for men and children. Anything outside of that is the job of men." Yet we can see clearly than men do a really terrible job in ruling our planet because men are unable to care and nurture the Planet and the people and animals that live on it.


So the feminine, nurturing instincts are needed not only to care for men and children, but are needed to care for the whole planet. And that can only happen if Women rule our world.


The paradox with patriarchy is that the Male sex has the power but is totally irresponsible in the way he uses his power. While the other sex in powerless but feels a great responsibility in caring for others. So it make sense to ensure that it is the caring and nurturing sex that has all the power in our world.
DISCUSSIONS ON
---
---