RALPH NATARAJ
SPEAKS WELL OF GURURASA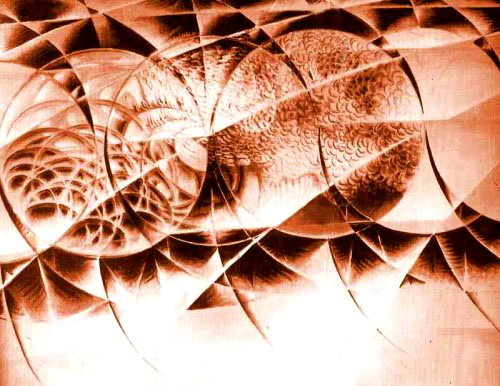 Black & White Futurist Forcefield
Giacomo Balla
RALPH NATARAJ'S YAHOO GROUP
http://groups.yahoo.com/group/advaita-tantra/
Many people these days imagine themselves or are really a guru or master; somebody who can inspire another in their search towards liberation, based on their own experience.
In the past these people were sought out, but these days many of them have a presence on internet. Rasa is a truly courageous woman who writes with great zest and energy. She is a modern person who combines the spiritual, gnostic and feminine (secret) teachings of Christ with Hinduism, some flavor of Advaita-Vedanta and also Tantra or goddess-worship. She makes a strong point to inspire other women to become a priestess, healer or yogini (Shakti). I support her work. But most people I guess do not have the necessary humor and interest (or time) to go through such long texts and the depth of the required work. Rasa demands a traditional attitude in a student. At least, that is my impression.
I moderate this list. You will not find advertisement for matrimonials here. But as to your question concerning Shaktis who work with men, both Mata-Mona and Rasa do - and perhaps students/friends of theirs. But, you want to work and do sadhana - including 5M - within the strict framework of Kaulism. At least, this is how I feel your energy. Rasa's work is interesting but I doubt she is initiated in Kaulism. I have no clue at all why she uses that word in the subject of that mail.
On the other hand, Kaulism is simple and logical. Any person may have quick and total recapitulation, or a memory-boost or -upgrade, so that the secret teachings of Kaulism becomes mystically alive in a person with dignity.
You will find on this list many heroic people. I think we have a fairly equal number of men and women.
I write this because you shared with me about some difficulties in the studies with your guru.
Om Namo Namah.
Ralph Nataraj.
March 30, 2006
DISCUSSIONS ON