YOGI NAREN EXPLAINS
THE SCIENCE OF ADVAITA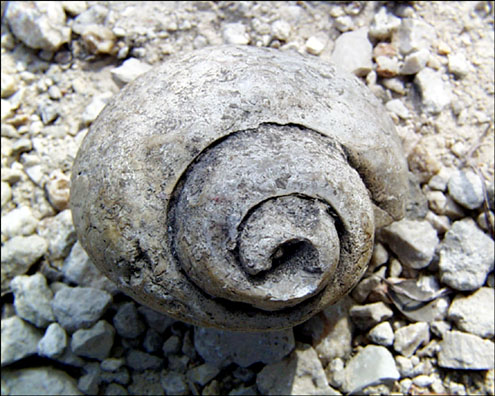 ASHANKAH'S YAHOO GROUP
http://groups.yahoo.com/group/Ashankah_Yogis_Self-Realization_Satsang
In 'Dualism' (Dvaita) - You cannot become what you already are. Whereas, in 'Non-Dualism' (Advaita) – You cannot become what you already are not.
We don't need much explanation on the first teaching because it's a generally accepted phenomenon that 'something' cannot become 'the same thing' as it's already that 'thing'. Thus 'apple' can become 'apple pie' but 'apple' cannot become 'apple' or 'orange' can become 'orange juice' but 'orange' cannot become 'orange'.
What we need to understand now is the teaching of Advaita – we cannot become anything if we already are not that. Is that rocket science? No, it is just science. Science says, "Energy can neither be created nor destroyed, energy can only be transformed. We cannot add even an iota of energy in the world. We can just transform energy from one form into another"
Any 'thing' or 'being' in the universe is a combination of three elements – 'Spirit', 'Name' and 'Form'. In the beginning there was nothing but 'Spirit' (we may call that 'God'). The 'Spirit' manifest into all 'things' and 'beings'. When the spirit manifests into a thing or being the latter gets a form. Then that form is given a name. And thus the Spirit + Form + Name is called air, water, fire, plant, animal, human, etc.
'Apple' becoming 'apple pie', 'wood' becoming 'wooden chair' or 'seed' becoming 'tree'; the source is 'Spirit + Name + Form' and target is also 'Spirit + Name + Form'. The difference between the source and target is that the 'form and name' of the source and target are different but 'Spirit' is the same in both the source and the target.
Thus source becoming target is represented by equation S + F1 + N1 = S + F2 + N2 (where S is Spirit, F is Form and N is Name).
However, since in Advaita 'Name and Form' (nama-rupa) disappears, let's drop F1, N1, F2 and N2. What's left proves that there is no difference between the 'Source' and 'Target'. When the name and form are dropped from the target only the 'Spirit' remains. But 'Spirit', like 'Energy', can neither be created nor destroyed and hence nothing can become the Target's Spirit if the 'Source' was not 'Spirit' already. And hence the Advaita teaching – you cannot become what you already are not.
Albert Einstein, by giving his great theory of 'Relativity' (E=MC2), has proven to the world that 'Matter' is nothing but 'Energy'. In the beginning there was nothing but 'Energy'. That energy manifested into all the matters that exist in the world. All these matters are given names. If we consider any object and take the 'form and name' out of it then what will remain is the 'energy'.
What Science calls the 'Energy' that was in the beginning of the universe, Spirituality calls it the 'Spirit'. Thus, every being and everything in the universe is nothing but just that Spirit when the nama-rupa is withdrawn from it. All is just that one 'Spirit'. That's Advaita in a nutshell.
Om peace,
Ashankah.
(AYSRS)
March 30, 2006
ASHANKAH'S YAHOO GROUP
http://groups.yahoo.com/group/Ashankah_Yogis_Self-Realization_Satsang
DISCUSSIONS ON