YOGI NAREN SPEAKS WISDOM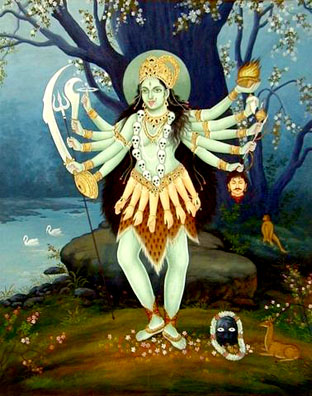 DEAR NAREN, AND ALSO TO MY OWN SATGURU SWAMI G. I LIKE YOUR ANSWERS SO MUCH THAT I AM GOING TO SEND THEM TO MY OWN SATGURU, SWAMI G, WHO IS AN INCARNATION OF GOD.

AND I THINK SHE WILL LIKE THIS ALSO. SHE IS AN ADVAITA EXPERT AND KNOWS MORE THAN ANYONE I HAVE SEEN ON THE NET (NOT COUNTING YOURSELF OF COURSE, YOU COME IN SECOND, LOL BUT SERIOUSLY TOO.) IN FACT, I AM TRYING TO UNDERSTAND HER TEACHINGS AND IT WILL PROBABLY TAKE ME THE REST OF MY LIFE, SO I CAN'T QUIT HER!

LET'S SEE IF SHE ALSO LIKES YOUR ANSWERS.

INFINITE LOVE,
RASA
MARCH 03, 2006
Dear Surya Yogi, email, with all its advantages, has one great disadvantage - it doesn't convey the expression and temperament of the writer. With the help of good words I try my best to convey peace in all my messages but still if anything sounded impolite then please know that to be absolutely unintentional on my part. And I apologize for the same.


I am putting your comments in brackets and putting mine below that.


I am always discussing the knowledge angle. You have not given any reply in that direction.


You felt it that way because the definition of 'knowledge' in your and my dictionary is different. Saying, 'I am God' may be the highest knowledge for an Advaita scholar while the same affirmation would be blasphemy for somebody else.


Spirituality gives freedom to everyone to believe in whatever one feels comfortable but not to disrespect other's beliefs. I respect your thoughts of you being servant of God and you may respect an Advaita scholar's learning of 'Master and Servant are the manifestation of the same spirit; remove the name and form and both are one'.


You say some x is claiming and you also conclude him/her as Lord. I am not interested whether that x is god or not.


Again, it's just that your and my definition of 'God' or 'Satguru' is different. You have a set of names of Gods, Satgurus, Gurus, etc. and you cannot think of anybody else to be God or Satguru. I fully respect your view but my learning is different.


One of my gurus, Sri Paramahansa Yogananda's guru was Swami Yukteshwar Giri, whose guru was Sri Laheri Mahashya, whose guru was Mahavatar Babaji. 99.99% of world's population has not heard of these names. But, how great these souls are only the followers of Sri Yogananda can tell. This is just one example. There are thousands and thousands of such great Satgurus and Gurus worldwide.


With due respect to everyone's definition of God, Satguru and Guru, my learning is that a 'God/ Satguru/ Guru' is any such figure that our heart feels like meditating and whose teaching shows us peaceful and fearless way of living. People have found God in stones and plants and worshiped those as God. So, what's wrong if we see God in human being and worship him/ her as God?

Yes, I claim 'x' as God because that's how it was taught 10000 years back in Sanatana Dharma (now called Hindu religion). Hindus clasp their hands to worship God. So, even when two Hindus meet they greet each other with clasped hands and say 'Pranam'. Hindus greet God and other people in the same manner by clasping their hands and saying 'Pranam' because Sanatana Dharma taught to see the divinity in every person and treat every person as God. Not only people even non-living objects. When Hindus' foot touches any object accidentally then they have to touch that object and worship immediately. More than 10,000 years old Sanatana Dharma taught that the spirit that we call God is in every being - living as well as non-living. Everything and everyone is God with a different name and form. Remove the nama-rupa and only God will remain.


Can you please tell me which incarnation of Lord you believe from the past (Jesus, krishna, Prophet, Rama Krishna etc..)?


I believe in all incarnations of God. I also believe that the small list of incarnations that we talk of is not even the tip of the iceberg. If somebody tells me that his or her guru is an incarnation then I wouldn't doubt even him or her. This is because; there is no compulsion that an incarnation should be recognized as an incarnation by millions or billions. There is no gadget that would identify a person to be incarnation; it's just people's faith. Half the world doesn't accept Mother Mary to be virgin. How does that matter to the remaining half? Similarly, if one person believes his Guru to be an incarnation then it shouldn't matter to him what the rest of the world think about his/ her guru.


Jesus, Krishna, Buddha, all avatars, all Satguru and Gurus are the manifestation of the same 'Spirit' and I believe in that Spirit. And thus, I believe in all. If you have tasted one drop of ocean then you have tasted the entire ocean.


Veda says three characteristics for Lord...

All scriptures talk about various characteristics and attributes of Lord. But that's the definition of God as per the 'Religion' to which the scriptures belong. 'Spirituality' has defined Lord to be 'Attribute-less'. God has no attribute. God is neither male nor female; God is neither black nor white nor any other color; God is neither matter nor energy; and so on.


My dear Yogi friend, whether you accept or reject anything that I mentioned above you will agree to one thing for sure. We all have limited knowledge of great topics like 'God', 'Limitless space', 'Spirituality', etc. And it's most people's nature that makes one feel that 'my knowledge is the highest, My Satguru/ Guru is real, my religion is the best, etc'. We all start our spiritual journey with that thought but as we progress we should drop all that feelings one by one. We need not follow anybody's teaching if our bliss doesn't feel comfortable in that. But, we should try not to find fault in others' beliefs.


For thousands of years people believed that sun goes around the earth. One day it was learnt that it's other way round. God's creation is so gigantic that we never know whether our thoughts are right or somebody else's. So, if we are not comfortable in adopting other's way then let's enjoy the bliss of our own way but not say that the other person is wrong. After all whoever, we believe to be our Guru, has not taught us to find other's faults. Right? The more we respect others the more we will create respect for our Gurus in the eyes of the world.
Om peace,
Ashankah
March 3, 2006
ASHANKAH'S YAHOO GROUP
http://groups.yahoo.com/group/Ashankah_Yogis_Self-Realization_Satsang
DISCUSSIONS ON