GOD GIVES BACK FOR HELPING MOTHERGOD CHURCH
TESTIMONY FROM BOB
JULY 18TH 2005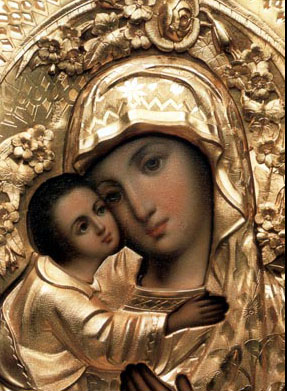 Dear Gururasa:
I am conscious that You said, SINCE GOD IS A GREAT GOD SHE WILL REWARD YOU MANY TIMES OVER. GENEROUS SOULS HAVE GREAT POWER WITH GOD.
Well, Ma'am, after sending in my $80 check to cover my pledge donation on Saturday the 16th, here on Sunday the 17th, THE NEXT DAY, I had an unexpected casino payout of $79 to the good, which included and ended with a $75 win. (photo enclosed.) I had put in $20 so machine paid, as shown, $99, which is an odd amount. i might have continued playing with the odd amount, but since i had just won $75, i did not want to push my luck.
i was, Gururasa, struck my this unexpected amount, and could only wonder about my $80 check. i thought there might be a relationship, but i will have to think over that since the payout was an odd amount and was $1 less than what i put in the check.
Do you Ma'am, or any of the readers have an opinion on this?
Thank You very much,
Devotee Bob
RESPONSE FROM GURURASA
TO BOB, RE. GIVING: MOTHERGOD IMMEDIATELY WANTED YOU TO KNOW SHE IS GRATEFUL & YOU WILL LOSE NOTHING WHEN YOU GIVE TO GOD'S WORK - NOTHING AT ALL. THE ALMOST EXACT AMOUNT SHE PAID YOU BACK RIGHT AWAY WAS TO ENCOURAGE YOU, BUT LATER, YOU WILL GET AT LEAST TEN TIMES BACK FOR WHAT YOU PUT IN - TEN TIMES 80 OR AT LEAST $800. THIS IS HOW GOD WORKS. THE FIRST PAYBACK IS INSTANT OR PRETTY QUICK, THE REST COMES LATER. DO NOT WORRY ABOUT THE ODD DOLLAR, OH, YE, OF LITTLE FAITH. YOU PROBABLY SAVED OR WON THAT SOME OTHER WAY. BY THE WAY, YOU SAID THIS 80 WAS ON TOP OF THE TWENTY YOU GAVE ME? I'M SORRY, I NEVER RECEIVED $20. FROM YOU. IF YOU THOUGHT YOU SENT IT WITH THE PLEDGE, THERE WAS NOTHING IN THE ENVELOPE, HONESTLY.........LET ME SHARE A STORY THAT JUST HAPPENED TO ME. I HAVE POOR RELATIVES IN LITHUANIA. I DO SENT THEM CHECKS, LIKE 100 and 500 AT ODD TIMES. BUT THEY AREN'T EXTREMELY COMMUNICATIVE, AND MOST OF THE TIME, DO NOT THANK ME FOR ANYTHING, SO I WAS GETTING KIND OF DISCOURAGED HELPING THEM. BUT YOU SEE, IT TORMENTED ME. JUST TO GET THE TORMENT OUT OF ME I PRAYED & PRAYED. I KEPT WISHING THEY'D ASK ME FOR MONEY, BUT THEY WERE TOO PROUD. IN FACT, ONE OF THEM IS SO ANGRY I DID NOT GIVE HER A LARGE SUM OF MONEY (THEY THINK I HAVE MUCH MORE THAN I DO, I SUPPOSE) SHE HAS NOT SPOKEN TO ME FOR YEARS......BUT THE OTHER COUSIN IS NICE & COMMUNICATES SPORADICALLY. FINALLY, TO END MY TORMENT, I MADE A DECISION. IN JULY, MY BIRTHDAY, EVERY YEAR I WOULD SEND MY COUSIN $500. AND ON XMAS I'D SEND HER AT LEAST ANOTHER 500. FOR THE FAMILY. CASE CLOSED, TORMENT GONE. I SENT THE CHECK. MEANWHILE, I WAS TALKING TO MY TAX MAN & HE TOLD ME THAT I DID NOT HAVE ENOUGH DEDUCTIONS AND STUFF ON MY TAX RETURN & I SHOULD THINK A BIT MORE ABOUT IT. HE GAVE ME SOME SUGGESTIONS OF THINGS I HAD NOT WRITTEN DOWN. I WENT OVER IT & CORRECTED MY TAX RETURN. A WEEK LATER WE SPOKE & I ASKED HIM HOW MUCH I HAD SAVED BY CORRECTING THE TAX RETURN. HE SAID, $500. THAT IS GOD! WHAT AMAZES ME ABOUT THE DEVOTEES, IS THAT AFTER I WROTE MY STERN LETTER THAT THEY MUST DONATE & DO VOLUNTEER WORK, SOME OF THEM DROPPED OUT. THEY WERE PROBABLY ANGRY I ASKED FOR MONEY. BUT I DID SAY, WHATEVER YOU CAN AFFORD. SO IF THEY OFFERED A SMALL AMOUNT, THAT WOULD HAVE BEEN SOMETHING. BUT THEY OFFERED ZERO, & JUST DIDN'T TALK TO ME AT ALL. IF A PERSON IS POOR (THERE ARE MANY STORIES IN SCRIPTURES ABOUT THIS, BOTH YOGA & CHRISTIAN) THEY MUST GIVE TINY AMOUNTS, EVEN IF IT BE IN THE PENNIES. BECAUSE GOD INCREASES WHAT YOU GIVE. SO IF YOU GIVE .50 GOD WILL RETURN THAT FAST, & THE $5. GOD WILL GIVE YOU IN TIME. BUT YOU WILL GET IT. SOME PEOPLE GET DISCOURAGED BECAUSE THE BIG PAYOFF IS NOT IMMEDIATE, & THEY LOSE FAITH. AND QUIT GIVING. BUT IT WILL COME. DURING ALL MY YEARS OF POVERTY I GAVE GENEROUSLY. THEN I BECAME FAIRLY WEALTHY AND GAVE A LOT. MY GIVING MADE ME RICH. TODAY GOD HAS GIVEN ME TOTAL SECURITY FOR THE REST OF MY LIFE & IT IS BASED ON A LIFETIME OF GIVING. I
GAVE WHEN POOR & GAVE WHEN RICH. THERE IS NO EXCUSE. IF YOU ARE BARELY PAYING YOUR BILLS, IF YOU GIVE EVEN $1. A WEEK - GOD WILL MAKE AN INCREASE. EVEN A TINY AMOUNT, GIVEN, WILL INCREASE. IT IS THE LOVE THAT GOD REWARDS. YOUR GIVING IS YOUR LOVE. SURELY, THERE IS SOME WAY EVEN A POOR PERSON CAN SCRAPE UP A TINY AMOUNT.
GOD WANTS TO ENCOURAGE YOUR LOVE!
SO BOB,
THANKS FOR THE TESTIMONY!
S.M. RASA
---

GURUDAY CONTRIBUTION FROM BOB
JULY 22ND 2005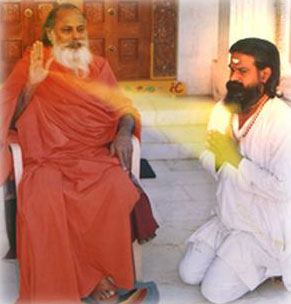 Dear Gururasa, Ma'am in honor of Guru Day, i wish to present and organize some sayings from the Sri Guru Gita, which i found at pranakasha.com

The importance of the Guru's form, and especially His/Her feet:

The root of meditation is the Guru's form,
the root of worship is the Guru's foot,
The root of mantra is the Guru's speech,
the root of liberation is the Guru's grace.
On that light which is but the foot of Shambhu, a foot
holding the flame of a lamp,
on the visible imperishable form, the Guru's foot,
one should meditate firmly and perpetually.
The particles of dust from whose feet,
even a few, for the ocean of samsara,
bind together a bridge. The Lord,
the Master, him we worship.
Destroying the root of ignorance,
ending karmas and birth,
In order to attain detachment and knowledge,
the water of the Guru's feet one should drink.
The purpose of the Guru:
The Guru's form one should remember continually.
The Guru's name one should always repeat.
The Guru's command one should go forth and do.
Different from the Guru one should not be.
To the only reason for the world,
to the bridge over the ocean of samsara,
To the ruler of all learning,
to Shambhu, to the Guru, salutations.
Also how the devotee sees the Guru in relationship to God:

If Shiva is angry the Guru is a savior,
if the Guru is angry Shiva surely is not one,
Therefore by means of all effort,
To shri Guru's shelter one should go.
If Hari is angry the Guru is a saviour,
if the Guru is angry no one is,
Therefore with every effort,
to shri Guru's protection one should go.
The Guru only is the world entirely,
consisting of Brahma, Vishnu, and Shiva.
Higher than the Guru there is not,
therefore one should completely worship the Guru.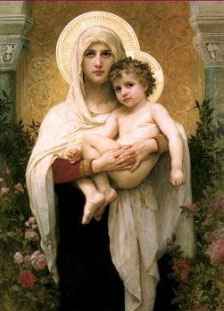 Glory and honor to Shri Gururasa, who is the Will and Shadow of the Great Lady Mary upon Earth. May Shri Gururasa enjoy great happiness upon this fortuitous and happy day!
---

PLEDGE FROM BOB
JUNE 11TH 2005
GURU AND MASTER RASA
i bow to the great Avatar Rasa who's sacred feet are worthy of worship
during Guru Pada Puja. She is the Leader who's Will and Direction will
inspire All of Mankind. For this we offer our hopes and prayers.
The World has long needed Her Guidance. She can lead us along peaceful
paths to the Matriarchy and World Peace.
---

TESTIMONY FROM BOB
JUNE 14TH 2005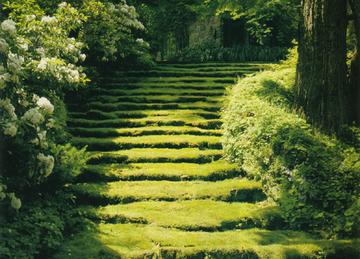 I met with Rasa, years ago, by Her pond and in Her garden and we discussed my religious past. I was born in Christian Science, and since they have no ceremonies, I had never been baptized.
GuruRasa saw this as a serious deficiency and wanted to correct this matter. So, I felt I should accept Her help, and She then baptized me.
I have, however, up until now, not given this serious consideration because of my original upbringing, and did not realize that this is momentous matter to most Christians.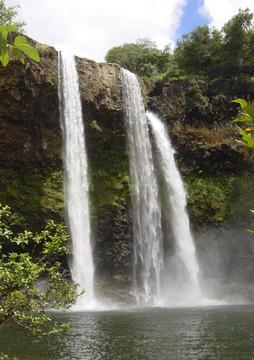 And, so now I know that I have received protection from evil forces that I did not previously have. GuruRasa also said various prayers in my behalf and was interested in removing evil forces from my life
I thank Her for this effort on my behalf!