FORGIVING A DEVOTEE
RASA TO STEVEN
NOVEMBER 11TH 2005

REMEMBER HOW MANY TIMES JESUS HAD TO FORGIVE PETER? HOW PETER VACILLATED? AND YET, PETER TURNED OUT TO BE THE BEST ONE OF THE MEN. (ALTHOUGH I AM EXTREMELY MAD AT HIM AND THE GUYS FOR WHAT THEY DID TO MARY MAGDALENE)

I, TOO, HAVE A TEMPER. THAT IS HOW I KNOW EXACTLY HOW YOU FEEL. I GET SO ANGRY THAT I FIRE OFF VOLLEYS OF WORDS I WISH I NEVER SAID. NOW I HAVE LEARNED TO CALM DOWN FIRST. AFTER A DAY OR A FEW DAYS I READ THE LETTER THAT MADE ME MAD AGAIN. AND ANSWER IT INTELLIGENTLY AND WITHOUT THE BLINDNESS OF EMOTION. PRIDE COMES WHEN WE SEE OURSELVES IS HIGHER THAN OTHERS.

JUST REMEMBER THAT ALL WE HAVE, SPIRITUAL AND TEMPORAL, WAS A GIFT OF GOD. STRIPPED OF THOSE GIFTS AND GRACES, WE FALL INTO HELL JUST AS LUCIFER FELL AND BECAME SATAN.

ON A SMALLER LEVEL, WITHOUT OUR INTELLIGENCE, GIFTS, PROPS, WE WOULD BE BUMS OR HOMELESS OR QUITE ORDINARY. AND THE AMAZING THING IS, THAT GOD LOVES US ALL EQUALLY - THE GREAT, THE SMALL, THE ANIMALS, PLANTS, ANTS AND WORMS. ALL ARE LOVED TOTALLY AND COMPLETELY BY GOD, WITH NO RESPECT OF 'PERSONS' OR SO-CALLED SUPERIORITY.
DEAR GURURASA,

THANK YOU FOR YOUR FORGIVENESS. IT IS A VERY UNPLEASANT FEELING KNOWING THAT YOU ARE DISPLEASED WITH SOMETHING I DID/SAID AND I HOPE TO AVOID IT AS MUCH AS POSSIBLE IN THE FUTURE.

I DO UNDERSTAND YOUR MESSAGE ABOUT PRIDE AND TRY THROUGH PRAYER TO YOU AND MOTHERGOD TO BE HUMBLE BUT IT IS HARD AS IT DOES NOT COME NATURALLY TO ME. IF YOU KNOW ANY MEANS FOR ME TO BE MORE OBEDIENT TO YOU AND MOTHERGOD I WOULD FOLLOW THEM FAITHFULLY.

AT PRESENT MANY THINGS ARE DISTRACTING MY TIME, HOUSE AND BUSINESS, BUT I CAN NEVER FORGET THAT I OWE MY OBEDIENCE TO YOU AS MY GURU AND TO MOTHERGOD. WHEN I SEEM TO DRIFT AWAY I DREAM AGAIN THE DREAM WHERE I AM ATTACHED TO YOU/MOTHERGOD BY A ROPE AROUND MY NECK AND WHEN I DRIFT YOU GIVE GENTLE, FIRM PRESSURE ON THE ROPE TO BRING ME BACK ON THE RIGHT PATH. THIS GIVES ME HOPE THAT MY PRIDE WILL NOT TAKE ME FULLY IN THE WRONG DIRECTION.
AGAIN THANK YOU FOR YOUR FORGIVENESS.


---

STEVEN COMFORTS RASA AFTER SEVERE ATTACKS
& PLEDGES HIS ALLEGIANCE TO HER AS LEADER
(STEVEN IS A TOP BUSINESSPERSON AND INTELLECTUAL)
OCTOBER 27TH 2005
STEVEN COMFORTS RASA AFTER SEVERE ATTACKS AND PLEDGES HIS ALLEGIANCE TO HER AS LEADER
(STEVEN IS A TOP BUSINESSPERSON AND INTELLECTUAL)

DEAR GURURASA,


I KNOW OF NO WAY YOU CAN TRACK A VARIABLE NUMBER OF WEBSITES TO SEE WHO IS POSTING WHAT WITHOUT SIMPLY MANUALLY CHECKING: I DON´T BELIEVE YAHOO HAS A CENTRAL REGISTER WHICH IS ACCESSIBLE TO ANYBODY TO VIEW THE POSTS OF AN INDIVIDUAL USER. I MUST SAY HOWEVER THAT HER MAIL IS RATHER INEPT AND TO SAY THE LEAST ARGUED FROM A VERY NARROW BASE. I WILL CONTRUCT A REPLY TO HER ADDRESSING ALL THE POINTS MADE.
I SOULDN´T WORRY, NO ONE DOUBTS THAT WE ARE A GROUP WHICH IS GROWING INTO A SMALL ARMY AND THAT WE HAVE FREELY AND COMPLETELY SUBMITTED TO YOUR LEADERSHIP IN THE GREAT CAUSE YOU HAVE UNDERTAKEN. WE ARE BOUND TO YOU AND WILL FOLLOW WHEREVER YOU LEAD.
THERE WILL BE MANY OF HER TYPE BUT THEY ARE PEOPLE WHO WILL ADVANCE NOTHING AND SIMPLE STAGNATION IS THEIR NATURAL STATE. YOU ARE SHAKING THINGS UP AND TO THE COMFORTABLE AND SETTLED THAT IS FRIGHTENING. I SAW SOMEWHERE YOU WERE ACCUSED OF WANTING TO RULE THE WORLD; I FOR ONE DON´T THINK THAT IS BAD IDEA SINCE I AM NOT SURE WHETHER AN EVOLUTIONARY PROCESS WILL NECESSARILY SUCCEED AND MAYBE THE MATRIARCHY NEEDS TO BE BATHED IN REVOLUTIONARY FERVOUR TO ACCELERATE ITS ESTABLISHMENT.

---

EMAIL TESTIMONY FROM STEVEN
JUNE 14TH 2005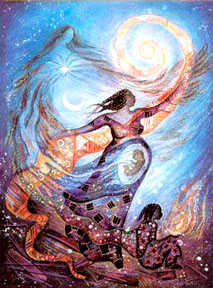 THIS IS A MESSAGE TO CONFIRM MY BELIEF IN GURURASA AS MY GURU AND SPIRITUAL LEADER.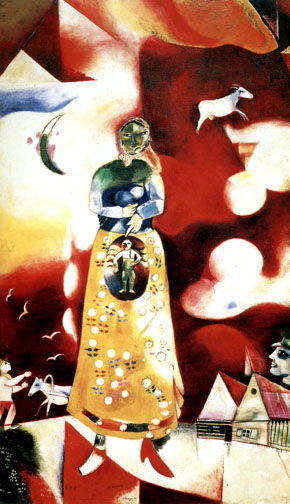 IN A SHORT TIME I HAVE COME TO ACKNOWLEDGE HER AS MY LEADER AND TO KNOW THE TRUTH OF HER TEACHINGS SUCH THAT I CONSIDER FOLLOWING HER LEADERSHIP AND HER GUIDANCE AS A PRIVILEGE. IT IS CLEAR THAT SHE CARES DEEPLY FOR ALL WHO COME TO TO HER AND WISHES ONLY TO HELP THEM ON THEIR WAY TO MOTHERGOD. IN A WORLD IN WHICH EXPLOITATION AND MANIPULATION ARE COMMONPLACE GURURASA´S COMPASSION AND LOVE ARE NOT. I HAVE SEEN MUCH OF THE WORLD AND CONSIDER MYSELF TO BE NEITHER WEAK NOR GULLIBLE. I AM CONVINCED OF THE RIGHTNESS OF WHAT GURURASA TEACHES AND AM IRREVOCABLY COMMITTED TO FOLLOWING HER TO WHAT I AM SURE WILL BE A UNION WITH THE MOTHERGOD. IT IS A PATH I CAN MOST HONESTLY RECOMMEND TO ALL.

---

EMAIL TESTIMONY FROM STEVEN
APRIL 13TH 2005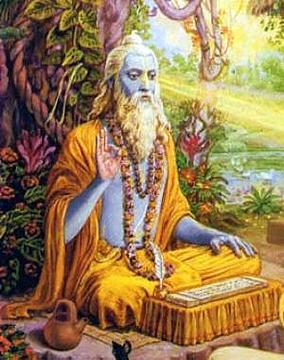 RASA,
I MUST SAY THAT IN THE SHORT TIME I HAVE BEEN A MEMBER OF YOUR GROUPS AND BEEN READING AND DIGESTING YOUR MINISTRY I HAVE FELT A FEELING OF SURETY AND PURPOSE I HAVEN´T FELT BEFORE. SURETY IN YOUR CALLING AS GURU AND AVATAR AND IN THE RIGHTNESS OF YOUR MISSION. I CANNOT SAY THAT I HAVE HAD ANY VISION BUT SIMPLY THE SURETY THAT TO FOLLOW YOU IS RIGHT, AS YOU SAY

"Understand that God usually speaks through the unconscious..... The devil
interferes, also, and you do need discernment."

I AM SURE I WILL NEED YOUR LEADERSHIP AND DIRECTION TO AVOID THE PITFALLS AND CONSIDER MY LOYALTY TO YOU AND YOUR MINISTRY AS NOW NON-NEGOTIABLE. IN MY OWN MIND I CONSIDER YOU MY GURU BUT KNOW I MUST DO MUCH MORE TO EARN THIS. AT PRESENT I HAVE ONLY A VERY IDEALIZED VIEW OF MOTHER/GOD AND FOR ME YOU AND THE MOTHER/GOD SPEAK WITH THE SAME VOICE AND IT SEEMS I SHOULD TREAT YOU BOTH WITH THE SAME DEFERENCE. AS I SAY, THIS JUST BECOMES KNOWN TO ME AND I WOULD WELCOME AND EXPLANANTION YOU CAN GIVE ME OF THIS PROCESS OF KNOWING.

I AM AMAZED HOW QUICKLY THIS CAME TO BE AS I WAS NEVER A JOINER AND MUCH MORE OF A SCEPTIC, WITH A VERY JAUNDICED VIEW OF PEOPLE AND THE WORLD, THAN A BELIEVER. YOUR ESSAY ON DREAMS AND SYMBOL EXPLANATIONS I AM APPLYING TO MY OWN DREAMS TO GAIN GREATER UNDERSTANDING. I AM WORKING OUT A PLAN AT PRESENT HOW I CAN MOST EFFECTLY PUBLICIZE YOU AND THE MINISTRY. I WAS ALSO PLANNING TO UNDERTAKE A TRANSLATION INTO GERMAN OF YOUR PASTORAL WRITINGS AS I AM SURE THAT YOUR MINISTRY WILL BECOME WORLD WIDE AND SO LOCAL LANGUAGE WILL BE IMPORTANT. OF COURSE I WILL DO WHATEVER YOU WISH ME TO DO.
---

ARTICLE CONTRIBUTION FROM STEVEN
JULY 2ND 2005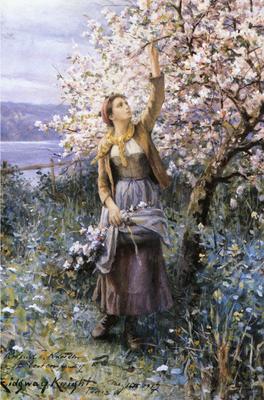 DEAR GURURASA,
I WAS READING AN ARTICLE ON THE DIVINE MOTHER THIS MORNING AND THE FOLLOWING PASSAGES SEEMS SO OPPOSITE IN DESCRIBING HOW I SEE MY RELATIONSHIP TO YOU AND MOTHERGOD THAT I WANTED TO QUOTE THEM:
"This means that we can't say for sure how big She is or where She came from or what Her ultimate form is or why She is. What we can do is enter into a relationship with Her, a communion that is very intimate, close, loving and personal. She will be our best friend and confidant and our patient teacher.

The creation that occurs is Mother (maya), the divine whim (Shakti or power) is also Mother and the absolute formless ground of being is, again, Mother. We can grab hold of Her skirt at any point along this timeless expression of the Divine and, if we hold on tightly, She will dispel our illusions and deliver us to the blissful and peaceful realization of Divine Truth."
---

LETTER FROM STEVEN
JULY 2ND 2005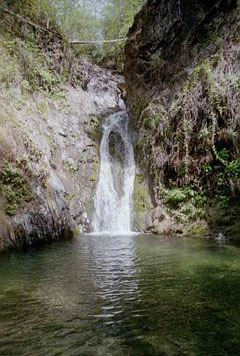 I WAS BROUGHT UP IN A VERY LAX CHRISTIAN ENVIRONMENT, INDEED IT WOULD BE FAIR TO SAY RELIGION/CHRISTIANITY HAS PLAYED LITTLE OR NO PART IN MY LIFE TILL I MET GURURASA AND SHE CHANGED THAT COMPLETELY. IT DID SEEM TO ME THOUGH THAT DESPITE TO PATRIARCHCAL NATURE OF THE CHRISTIAN CHURCH ESPECIALLY THE ROMAN CATHOLIC MARY PLAYED THE CENTRAL ROLE IN PEOPLE´S EVERYDAY LIVES, THEY ALWAYS TURNED TO HER WHEN THEY WERE FRIGHTENED OR IN TROUBLE. SO IT SEEMS TO ME THAT MOTHERGOD HAS ALWAYS KEPT A GENTLE BUT CONTROLLING HAND IN THE AFFAIRS OF MEN/WOMEN EVEN WHEN IT APPEARS POWER LAY ELSEWHERE:
"There are other legends too dealing with the item of Mary saving sinners and criminals only because they showed some devotion to her. Some are describing, how the pious deeds and the sins are being weighed against each other and how Mary is manipulating the pair of scales in favor of her devotees. In this way she manifests her superiority to the laws of karma, being the law giving goddess herself."
I AM NOT SURE HOW TO INTERPRET THIS PARAGRAPH. DOES IT MEAN THAT THE MOTHERGOD WILL PROTECT AND PROMOTE HER DEVOTEES EVEN IF THEIR ACTIONS WOULD BE REGARDED AS "WRONG"? WHAT I MEAN IS IS THE ONLY TEST OF FAVOUR BEING AN OBEDIENT DEVOTEE OF MARY? WHAT DOES THIS MEAN FOR WE DEVOTEES OF GURURASA? DOES IT MEAN AS LONG AS WE ARE DEVOTED TO GURURASA/MOTHERGOD SHE WILL PROTECT US AGAINST ALL HARM?
---

RESPONSE FROM STEVEN
SHOULD GURUS PROMOTE THEMSELVES? YES!!
JULY 1ST 2005
Most certainly!!
In a world which has already become overladen with information then the ability to find the truth amongst an overabundance of dross is very hard. I think it is very legitimate for a Guru to promote herself and her ideas especially as the Internet is the perfect tool to achieve this. It is up to the individual if he wants to accept the truth and commit himself to the Guru and become on of her followers.
---
DREAM OF STEVE, A NEW DEVOTEE
& RASA'S DREAM INTERPRETATION
APRIL 19TH 2005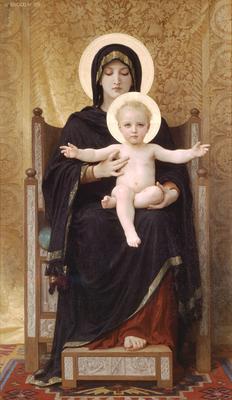 RASA:
"THANK YOU FOR CALLING ME LEADER."
Devotee:
FOR ME THIS IS A GIVEN AS IS THE FACT THAT YOU ARE MY LEADER. I AM VERY NEW TO SPIRITUALITY IN FACT THIS IS MY FIRST ATTEMPT TO UNDERSTAND THIS ASPECT OF MY LIFE. I HAVE READ NOW INFORMATION ON THE GURU/DEVOTEE RELATIONSHIP AND THE DUTY OF SURRENDER AND OBEDIENCE THE DEVOTEE OWES TO HIS GURU. THIS IS A NEW CONCEPT TO ME AND TAKEN WITH THE CONCEPT OF MATRIARCHY AND MOTHER/GOD I AM IN TOTALLY NEW WATERS. I DO ACCEPT THESE CONCEPTS AS TRUE FOR ME BUT ASK FOR YOUR DIRECTION IN HELPING ME TO CONTINUE.
RASA:
I RECENTLY READ AN ARTICLE ON THE INTERNET ABOUT GURUS. I POSTED IT ON THE WOMAN THOU ART GOD GROUP. THIS WAS AROUND THE 7TH OR 8TH OF APRIL. ONE INTERESTING LITTLE POINT. IN INDIA, THEY ORIGINATED THE GURU/DEVOTEE IDEA. AND THEY HAVE BEEN FOLLOWING IT FOR THOUSANDS OF YEARS. TAKE THE IDEA OF SURRENDER AND OBEDIENCE NOT IN AN ABSOLUTE LITERAL WAY, BUT IN A RATIONAL, LOGICAL SANE WAY. IF THE GURU IS IN HEAVEN, YOU MIGHT NOT UNDERSTAND ALL THAT HE OR SHE IS SAYING TO YOU, AND IF YOU FOLLOW WHAT YOU THINK SHE IS SAYING, IT MAY BE WRONG, SO IF ANYTHING SOUNDS STRANGE, DON'T DO IT. NOW ON EARTH, ALSO, IN INDIA, THEY DO NOT FOLLOW THE GURU 100% ON EVERY WORD. IN OTHER WORDS, SOMETIMES THE GURU MIGHT SAY SOMETHING WHICH IS A WHIM, A PASSING THING WHICH FOR A MOMENT COMES OUT OF HER LIPS, BUT LATER, SHE MIGHT NOT EVEN CARE ABOUT IT. TAKE IT ALL WITH A GRAIN OF SALT. AFTER ALL, YOU DO NOT OBEY YOUR PARENTS ON EVERY WORD, YOU COULD GO CRAZY IF YOU DID. THE IDEA OF SURRENDER AND OBEDIENCE IS A GENERAL ONE. YOU DO IT THE BEST YOU CAN, WITHIN REASON. IN OUR SURRENDER TO GOD WE DON'T EVEN KNOW EXACTLY WHAT GOD WANTS AND WE COULD KILL OURSELVES TRYING TO FOLLOW ALL THE COMMANDMENTS LITERALLY. HONESTLY, DO NOT SUFFER OVER SURRENDER AND OBEDIENCE. DO THE BEST YOU CAN WITHOUT GOING TO EXTREMES. YOU SURRENDER TO THE GURU GENERALLY AND CASUALLY, NOT IN ALL SPECIFICS AND NOT IN ALL EXTREMES.

YOU ASKED:
"ARE YOU MEDITATING? WHATEVER YOU ARE DOING MUST BE GOOD, AS YOU ARE MANIFESTING A GOOD SPIRIT. DO YOU PRAY, DO MANTRAS, OR FOLLOW ANY DISCIPLINE TAUGHT BY ME?"


Devotee:
I HAVE NEVER MEDITATED. PRAYERS, MANTRA OR FOLLOWING A DISCIPLINE ARE NEW TO ME AND I AM TRYING HARD TO UNDERSTAND. HERE I WOULD BE VERY GRATEFUL IF YOU COULD TELL ME WHAT TO DO AS I DEFER TO YOUR KNOWLEDGE AND AUTHORITY ENTIRELY IN THIS AREA.
RASA:
WE WILL HAVE TO TAKE THIS ONE STEP AT A TIME. I DON'T WANT TO OVERLOAD YOU AND YOU CRASH, AND GET DISCOURAGED AND GIVE UP. AS YOU GO ALONG, YOU WILL FEEL A NEED TO DO SOME OF THESE THINGS, AND WHEN THAT NEED ARISES - INSOFAR AS MEDITATION AND MANTRA - THEN WE LOOK FURTHER INTO IT. YOU DID SAY THAT YOU PRAY, AND JUST CONTINUE PRAYING AND LATER YOU WILL GRADUATE INTO THE OTHER.


Devotee:
IN PART OF A DREAM LAST NIGHT I WAS BEING HELD ON THE LAP OF A VERY LARGE FEMALE FIGURE, I FELT WARM AND PROTECTED. AFTER A WHILE ANOTHER VERY LARGE FEMALE FIGURE ENTERED THE ROOM AND THE FIRST FIGURE HELD ME UP TO THIS SECOND FEMALE SAYING "THIS IS FOR YOU."
I WAS TAKEN BY THE SECOND FEMALE FIGURE AND CARRIED AWAY. AT FIRST I WAS VERY DISTRUBED BUT THEN THE SAME WARMTH AND FEELING OF SAFETY CAME OVER ME. I HAVE NEVER DREAMT ANYTHING LIKE THIS BEFORE BUT GUESS THE FEMALE FIGURE MUST BE THE MOTHER/GOD ALTHOUGH WHAT IT MEANS ESCAPES ME.

MEANING FROM RASA: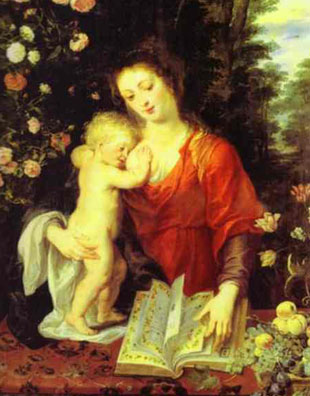 THIS IS AN INCREDIBLE DREAM. THE FIRST FIGURE IS MOTHERGOD. YOU SOUGHT MOTHERGOD, AND SHE TOOK YOU IN. THIS IS GOD ALMIGHTY. NATURALLY, YOU FELT SAFE AND WARM. BUT GOD TRANSFERRED YOU TO ME, AS I AM YOUR GURU. YOU GET THE SAME FEELING FROM ME AS FROM MOTHERGOD BECAUSE GOD AND I ARE ONE. YOU ARE UNDER THE CARE OF GOD, BUT GOD HAS GIVEN YOU TO ME TO TAKE CHARGE OF AND TAKE CARE OF. THIS MEANING WAS EASY AND OBVIOUS TO ME BECAUSE IN MY MINISTRY TO PURGATORY, FREQUENTLY OUR BLESSED MOTHER BRINGS ME AN INFANT, AND SAYS, 'WILL YOU TAKE CARE OF IT?' I ALWAYS SAY YES. AS SOON AS I TAKE THE INFANT, IT TURNS INTO A GROWN PERSON AND THEN I WATCH HIS OR HER PROGRESS THROUGH MY DREAMS UNTIL THE PERSON ASCENDS INTO HEAVEN, WITH GREAT REJOICING. OFTEN, THE INFANT IS CRYING BITTERLY BECAUSE NO ONE HAS COME TO HELP THEM. ONE SUCH CASE WAS AN INFANT, COMPLETELY ALONE, IN A DUNGEON OF POVERTY. I ENTERED THE ROOM, AND OUR HOLY MOTHER GAVE HIM TO ME AND HE WAS CRYING TERRIBLY AND DID NOT WANT TO LEAVE HER. I TOLD THE BABY I WOULD GIVE HIM BACK TO THE LADY LATER. AND SO, I MINISTERED TO HIM, AND WHEN HE ASCENDED INTO HEAVEN, HE RETURNED TO THE LADY, OUR BLESSED MOTHER. SOULS APPEAR AS INFANTS BECAUSE THEY ARE THE SPIRITUAL CHILDREN OF GOD AND PEOPLE LIKE ME. THERE IS A WHOLE THEOLOGY ON WHY WE ON EARTH MINISTER TO PURGATORY, BUT WE WILL GET INTO THAT ELSEWHERE.

CHECK SECTION ON PURGATORY
---

GURUDAY TESTIMONY FROM STEVE
JULY 22ND 2005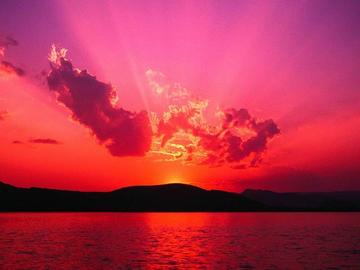 DEAR S. MOTHER RASA
I KNOW LITTLE OF YOGA AND I AM IN THE EARLY STAGES OF MY SPIRITUAL DEVELOPMENT SO I CAN ONLY USE MY OWN WORDS TO HONOUR MY GURU BY DESCRIBING YOUR GROWING IMPORTANCE TO ME. ENLIGHTENMENT HAS BECOME AN ALL IMPORTANT AIM FOR ME AND I KNOW THAT ONLY THROUGH YOU CAN I ACHIEVE THIS. YOU ARE REPLACING ALL THOSE THINGS IN LIFE WHICH WERE MOST IMPORTANT TO ME. GURURASA HAS BECOME THE FOCAL POINT OF MY STRIVING IN LIFE AND I DO MOST HONESTLY HUMBLE MYSELF BEFORE YOU. ON THIS GURUDAY I AM MADE ACUTELY AWARE OF HOW MUCH NOW MY LIFE REVOLVES AROUND YOU AS MY GURU AND HOW MUCH MORE CENTRAL YOU WILL BECOME IN DIRECTING MY LIFE. THIS FEELING IS NOT CONNECTED TO A PARTICULAR DAY BUT IS A POWERFUL AND GROWING FEELING DAY FOR DAY.